Preparing for Ramadhān:
All sincere Muslim believers can begin to prepare for this blessed month by doing the following:  Acknowledging their weaknesses and deficiencies in the practice of religion and striving earnestly to correct these shortcomings and fulfill their duties. Sincere repentance is obligatory at all times, but with the approach of Ramadhān it is even more important to repent from sins. Then, when the month actually begins the Muslim can devote himself to worship with a pure heart and peace of mind. Faith increases through obedience to Allah and decreases through disobedience, so repentance from sin is a primary obligation for every Muslim and is an act of obedience. Allah has said in the Qur'ān:
And whoever does a wrong or wrongs himself but then seeks forgiveness of Allah will find Allah Forgiving and Merciful. (Sūrah an-Nisaa', 4:110.)
Learning the Islamic rulings pertaining to fasting in order to apply them correctly and inform others.  Making up any days remaining of obligatory fasts or, if there are none, fasting voluntarily some days starting from the first half of Sha'bān, which is a sunnah of the Prophet (For more on this subject see the section on voluntary fasting.)
 Planning ahead and organizing activities to enable one to do the maximum amount of righteous deeds in Ramadhān. For example, one can buy as much as possible of what will be needed throughout the month as well as for 'Eid, so that he has more time for worship during Ramadhān.
Moonsighting:
The beginning of the month is confirmed by sight of the new moon. It is sufficient that it be seen by one knowledgeable and trustworthy Muslim during the night following the 29th of Sha'bān. ( According to the lunar calendar, the new day begins at sunset, and hence, the new month as well. 18 This ḥadith eliminates permissibility of relying on computer calculations to begin or end the month. 
However, they may be used to indicate the times that it would not be possible to sight a new moon.) Ibn 'Umar reported: "People were looking for the new moon, and when I told the
Messenger of Allahthat I had seen it, he fasted and ordered the people to fast." (Abū Dāwūd, al-Ḥākim, and Ibn Ḥibbān – ṣaḥeeḥ)
If the crescent is not sighted, the preceding month of Sha'bān is assumed to have thirty days. The Prophet instructed: "Fast when you see it [the crescent] and end the fast [of Ramadhān] when you see it. But if it is obscured from you, then complete the term of Sha'bān as thirty days."(Al-Bukhāri and Muslim)
The evidence of one person is acceptable to determine the beginning of Ramadhān. But to end the fast, the new moon of Shawwāl must be confirmed by at least two just witnesses according to the majority of scholars.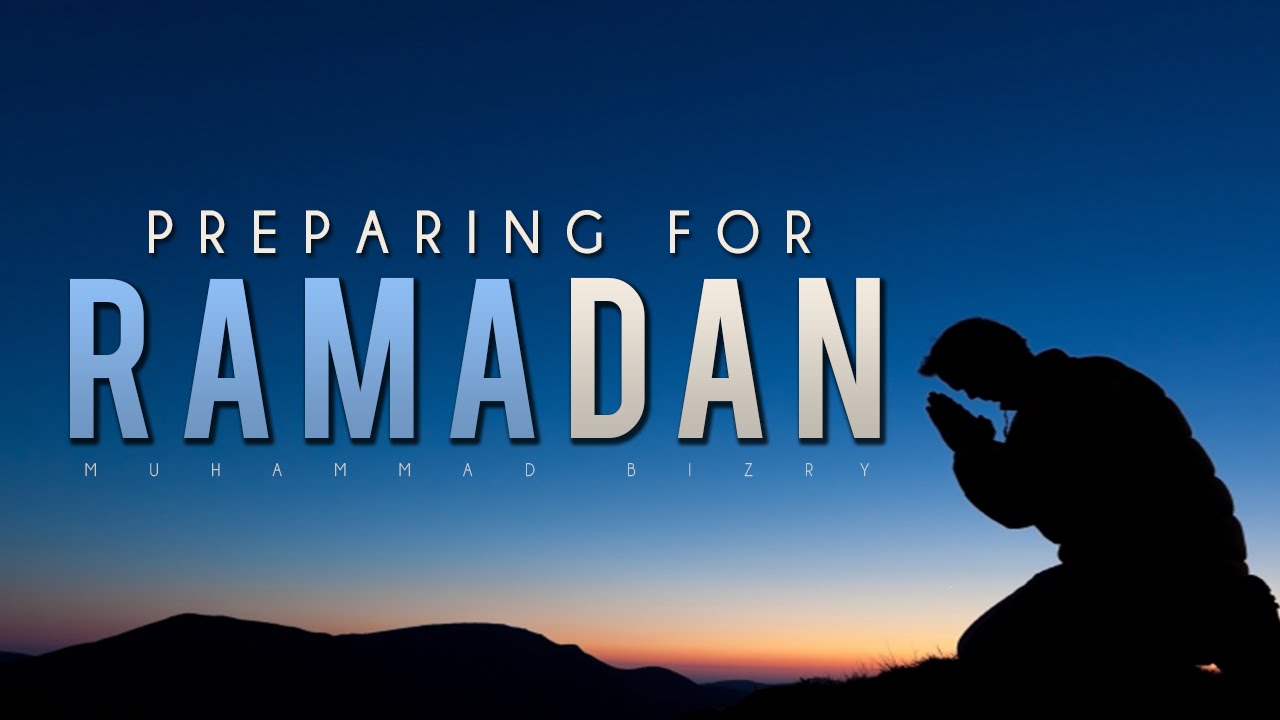 In recent times, Muslims in lands distant from Makkah and Madinah have fallen into dispute over whether to fast when the moon is sighted in Makkah or when it is sighted in their own region. The scholars themselves differ concerning this matter. There are two points of view and each is based on evidence from the Qur'ān and Sunnah. (This issue is one in which there is room for ijtihād. It is a type of difference which is accepted and reasonable, where the one who is correct will have two rewards and the one who is incorrect will still be rewarded for his ijtihād. However, when it comes to implementation, the community must be united. Whoever rejects the majority decision and divides the community is committing sin.) The stronger opinion is that every country should rely upon its own sighting. However, Muslims must follow the scholars of their region in whichever of these views they believe to be more correct, and one should not begin or end the fast on his own.
Each country may choose whichever opinion it prefers according to the suggestions of its trustworthy scholars because both views are based on evidence. But most important is that Muslims in the same locality cease to be divided on the issue, which has regrettably been the case in many Muslim communities within non-Muslim lands. It is imperative and legally obligatory for the scholars of a given country and their followers to be in agreement about how to determine the beginning of the month. There is no excuse for different communities within the same region to begin Ramadhān or celebrate 'Eid on different days. Therefore, even if one disagrees with the decision reached by the scholars of his country, he must abide by it for the sake of Muslim unity.
For those traveling from one land to another, these differences can occasionally result in a person fasting 31 days or in his ending the fast before the minimum term of 29 days. In the first case, he should continue to fast with the people but consider the extra day as a supererogatory (nāfilah) fast. In the second case, he should end his fast with the people but make up the missing day sometime after the 'Eid. And Allah knows best.
Who Must Fast Ramadhān and Who Is Exempted 
Fasting is obligatory upon every Muslim who is adult, mentally sound, healthy, and not traveling.
A child is not required to fast but ought to be encouraged to do so by his guardian before the age of puberty in order to accustom him to it and to allow him to share in the spirit of Ramadhān. He might be able to fast on certain days or for a part of each day, and his efforts should be appreciated and praised. Fasting is more difficult for some children than for others. A child should not be pressured into fasting or shamed if he does not, but must be made aware that when he reaches puberty he will be responsible for his religious obligations as an adult. ( Our righteous predecessors trained their children to fast in a gentle manner.  Ar-Rabee' bint Muʽawwadh reported: "We fasted and had our children fast.  We would go to the masjid and make them a toy from wool.  When one of them cried for food, we would give it to him until it was time to break the fast. 
(Al-Bukhāri and Muslim) ) Many young children will ask to be allowed fast as it makes them feel grown up, and Ramadhān is an opportune time to train them to be regular in their prayers.
The mentally deficient do not have to fast nor do elderly persons suffering from dementia. Allah's Messenger said, "The pen has been lifted (i.e., does not register, meaning that the person is not held accountable for his deeds.This includes the mentally retarded.) for three: the insane22 until he becomes sane, the sleeping person until he awakens and the child until he reaches puberty."   (Aḥmad, Abu Dāwúd and at-Tirmidhi)  Accountability is in direct proportion to one's knowledge and capabilities.  Non-believers do not fast and they do not have to compensate for past years when they embrace Islam.  Allah stated in the Qur'ān: