What is ignorance?
Now the question arises as to what is ignorance. Does it mean knowing nothing? We have seen that only that knowledge is worthwhile and valuable that grants us divine gnosis. So, the knowledge that drifts us away from Allah  and fails to become a means of nearness to Allah , His awareness, consciousness and gnosis is not knowledge but ignorance. If a person holds many degrees but his knowledge makes him forget Allah he is not a scholar; he is rather an ignorant soul. The knowledge he possesses is but ignorance. Abu Jahl was not known as Abu Jahl (father of ignorance) for he could not read or write; he was considered literate man of his time. But he was known as Abu Jahl because his knowledge could not help him recognize Allah Almighty . That is why Islamic concept of Knowledge aims awareness of Allah Almighty and the learning process starts with the blessed name of Allah.
Teleological categorization of knowledge:
This is now a settled baseline that real knowledge is that which is a means to divine gnosis and close proximity to the Creator of the universe. But categorization from this point of view would not consider only the Qur'anic Studies, Knowledge of Exegeses, Prophetic Traditions, Islamic
Jurisprudence, Morphology and Syntax, Spiritualism and Sufism as branches of Islamic knowledge. This will also include Biology, Physics, Psychology, Chemistry, Politics, Sociology, Economics, History, Law, Nuclear Technology, Computer Sciences, Management, Commerce, Mass  Communication etc. as religious studies. The sole condition is that we should acquire this knowledge for the sake of Allah (and as means of His gnosis and nearness. So, all those who start their studies in the name of Allah aiming at His nearness will be considered as students of Islamic Studies whatever specialty they work for and wherever they may be, because all these branches of knowledge do take us to the gnosis of Allah some way.
The quest for the word of truth is the venture towards Lord. A man blessed with peaceful mind and faculty of reasoning working diligently in various fields of worldly knowledge will ultimately end up with divine gnosis. The more he advances and ascends grades of reason and intellect, the more he becomes aware of oneness of Allah , His Lordship, God ship and various aspects of His Grandeur and Glory. So, every teacher and the taught and the trainer and the trainee engaged in quest for knowledge must know that he is stepping into the field of learning with the sole purpose that his short stay on earth may prove a means towards attaining the gnosis of the Real Creator, His nearness and an access to Him alone.
The vast and open field of knowledge: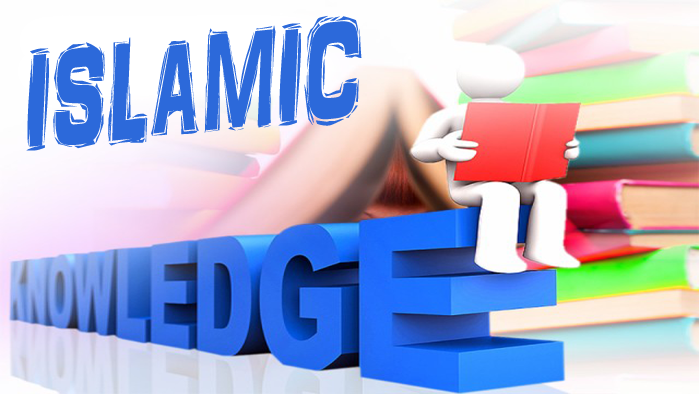 Knowledge is an unfathomable sea having no bounds. It is a continuous journey towards light. It cannot be confined to any finite areas of studies. A little meditation over the word khalaqa would bring to light that no special subjects of knowledge have been taken up for acquiring knowledge; the field of learning has been kept vast and open. Allah Almighty says:
 "(O Beloved!) Read (commencing) with the name of  Allah  Who has created (everything)."
It has not been mentioned in the holy verse as to what has been created. If it were mentioned that would delineate its confines. Allah Almighty has left it open for exploration and discussion. The world khalaqa  has been used in the verse in general sense and the verse is quiet on describing the creation. This signifies that Allah has not fixed any direction of studying the creation and the creative process. Learning too, therefore, is left undetermined. Whatever exists in the universe is created by Allah alone. Man, therefore, should know through his gained knowledge that the universe is running only due to Allah  Who exists and is the First and the Last and Eternal. He it is Who directs the clouds to rain over the drought stricken barren lands; He it is Who feeds a small insect inside a stone; He gives His hands to his men in the time of test and trial. He is the Lord of the Universe, the One, the Peerless. His knowledge encompasses every grain of sand and is the fountain of entire knowledge. And O Man! Your knowledge leads you and guides you towards Allah
ALLAH SAID:
. "He Who has created everything" means that when you look at the vastness of the universe you should imagine His infinite Mercy and Blessing showered upon the entire creation. His raining bounties provide for all the lands and quench their thirst. Whenever you lift your eyes towards heaven above, you behold the Grandeur and Transcendence of the Lord of heavens and the earth; when you see the ice-capped hilltops, you remember the Glory of Lord; when you see towards the lush green crops, fascinating waterfalls, flowing rivers and dancing fields, you recall the care, love and affection Allah blesses man with. In sum, whatever you observe in the creation spread around you, you find it as a masterpiece of the Creator.
The discussion we have so far made over the contents of the first verse is from the standpoint of the concept of knowledge and its objectivity. It leads us to conclude that we cannot decide whether some knowledge is right or wrong unless the objective of knowledge is determined. Nor can we work out any estimation in this connection. It is, therefore, the objectives of knowledge that establish whether some knowledge is religious or irreligious.