Master the Arabic Alphabet by Lang Workbooks: Language consists of symbols and letters. These letters are called alphabets. These alphabets are the pillars of the language. The beginners of the language should know and even master these alphabets to proceed further in the process of learning language. In the absence and lack of understanding of these alphabets, it is impossible to understand and learn the language. These alphabets provide the base for the learning process. How to write Arabic alphabets is described in the work book I detail and in a very easy and comprehensible manner. Arabic alphabets are not difficult at all to grasp and memorize. Their writing style varies from region to region and even in the non-Arabic countries, the style of the Arabic writing is becoming very popular. Master the Arabic Alphabet by Lang Workbooks is the complete book that would provide you with the best solution to learn the Arabic alphabets.
Handwriting counts a lot in the process of learning the language. For this purpose, a lot of practice is required and also someone is deeded who could guide the learners of the language to the right direction. Usually the people turn to some painter or calligrapher for learning the beautiful handwriting. A lot of time and money is required for this purpose. Every person cannot afford such costly deal and they just depend upon the style that is naturally comes to them and they leave the attempt to make it more handsome and attractive.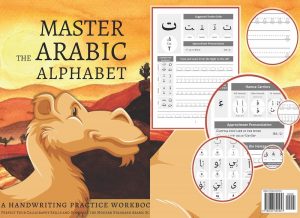 Print Length
110 Pages
Language
English
Item Weight
9.8 Ounces
Master the Arabic Alphabet by Lang Workbooks is the best book to teach the small children and adult learners as well to trace the Arabic letters and alphabets correctly and accurately. The workbook can prove trustworthy tutor and source for the young learners of the language. This book is the complete guide and companion in the procedure of the Arabic alphabets.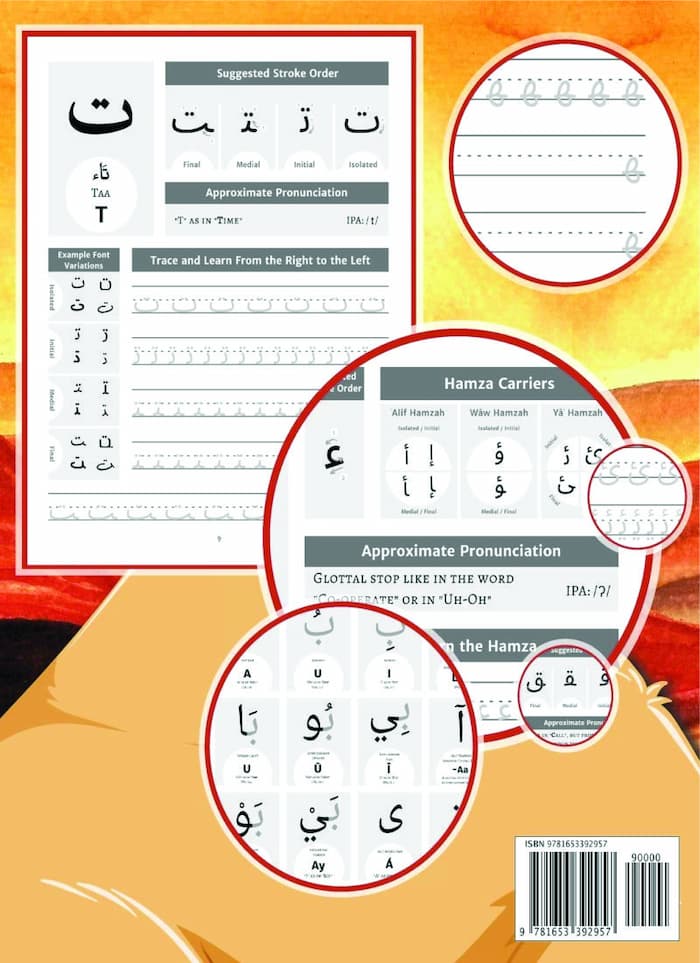 Following are the main features that are available for the readers and learners in this Master the Arabic Alphabet by Lang Workbooks.
Your benefits:
The work book contains the larger clear letters that help the learners to recognize the minute details that are related to the handwriting and to make it legible.
The work book also consists of the detailed stroke order suggestions and instructions and these instructions provide the learners with strong base for building the skill.
The method of trace and learn is given in the Master the Arabic Alphabet by Lang Workbooks and this section is designed to use and employ proper technique which can be helpful in building the muscles that take part in the hand writing.
Master the Arabic Alphabet by Lang Workbooks contains the font variations and this variation helps in training the brain for recognizing alternative characters style quit easy and smooth.
Pronunciation has always been the problem the non native speakers and learners of the language. This issue is addressed in detail in the workbook for the guidelines in order to get free feelings of overwhelming thoughts. This relaxation helps the learners to understand the basic sound of each letter
Novel Series in English Old Egyptian
The Best Novel Desert God: A Novel of Ancient Egypt. The Best Novel River God (The Egyptian Series Book . The Best Novel The Quest (The Egyptian Series Book. The Best Novel The Seventh Scroll (The Egyptian Series Book . Best Novel Warlock (The Egyptian Series Book
Hafiz Abdul Hameed
Master In Islamic Studies
(Tajweed, Waqf)
Web Developer/Administrator
Web Content Writer
Blogger, SEO Expert
Graphic Designer
WhatsApp: +92 3017363500