Dear Students, Parents and Teachers, Today was the start of Dhul al-Hijjah, the twelfth and last month of the Islamic Calendar of the year. It is a special time of year for Muslims and is marked by the Hajj pilgrimage to the Holy Mecca and Madinah. This pilgrimage is one of the five pillars of Islam so every Muslim must aim to go on Hajj at least once in their lifetime, if they are able to. One way to make the most of this special time is to learn about it with your children.
In this article I have collected many worksheets for the Kids, Children and Adults e.g. Hajj Calendar, Hajj Map, Arabic month Worksheets, Hijri Month, Arabic calendar months, Arabic letters a to z, Hajj Book, Five Pallor of faith, Hajj and Umrah made easy, and educational Hajj activities your children will love!  
Dear Brothers and Sisters , please to read and free download my education and Islamic Worksheets. It is made to easy for you to teach your Kids, and children to do as many good deeds on these days, I've created this 'My Dhul Hijjah Journal'. It's free to download every one.
Please, Spread this Site & Share jazakallah Khair!
Click on the download button below to free download and print the worksheets.
Note: We have three different age groups, so these will be perfect for your kids and Children. Feel free to download all of them if you wish and share, share and just share! 
Key questions here
What is a pilgrimage?
How is pilgrimage performed?
What is pilgrimage and where did it originate from?
What is the significance of pilgrimage for Muslims today?
What must it feel like to be in the center of a crowd completing pilgrimage?
Why might it be important for Muslims to visit Mecca at least once in their lifetime?
Dear Brothers, I added many Hajj files for you. You can download here free of cost . Best of Luck ????
12 Hijri Month Headers Pilgrimage Worksheets
12- Hijri Month-Headers-Color PDF
Arabic Weather wheel Pilgrimage Worksheets
Arabic-Alphabet-A-Z Pilgrimage Worksheets
DHUL HIJJAH
ABC of Hajj Book Pilgrimage Worksheets
Colors of Hajj-Book Pilgrimage Worksheets
Eid Night Pilgrimage Worksheets
Hajj Activity Book for Little Kids PDF
Hajj Animals Charts Pilgrimage Worksheets
Hajj Border2 PDF Pilgrimage Worksheets
Hajj Border-3 PDF Pilgrimage Worksheets
Hajj day by day PDF Pilgrimage Worksheets
Hajj Map for kid PDF Pilgrimage Worksheets
Hajj word wall PDF Pilgrimage Worksheets
Hajj-Quotes PDF Pilgrimage Worksheets
Two Piece Hajj Puzzles Pilgrimage Worksheets
FIRST 10 DAYS OF ZUL HAJJ
10 Days of Dhul Hijjah-daily planner
Dhul hijjah Book Pilgrim Craft for Preschool
Dhul Hijjah journal Pilgrim Craft PDF
Good Deeds Note Book for 10 days
The first days of dhul-hijjah Guide Book
what to do in the first 10 days of dhul hajj
Zul Hijjah All Pages Pilgrim Craft PDF
HAJJ -AGE 2-11 WORKSHEETS
Hajj lesson power point Pilgrim Craft PDF
Hajj-Printables For Age 5-7 Pilgrim Craft
Hajj-Printables For Age 8-11 Pilgrim Craft
Hajj-Printables for ages 2 – 4 Pilgrim Craft
Hajj Interactive Notebook
Hajj Interactive Notebook PDF Free
HIJJ Calendar
Dhul Hajj Calendar Template PDF
Dhul Hajj Calendar Pilgrim Craft for Preschool
Dhul hijjah-Arabic calendar
Hajj Activity Book for Little Kids Free PDF
HIJJ PLANNING
Hajj Activities Cross Curricular
An Overview of 'Umrah and Hajj
As we all know, Hajj is performed in the month of Dhul Hijjah! The 12th month of the Hijri Calendar. Before performing the Hajj, most people also perform the 'Umrah, or lesser Hajj. 'Umrah can be done any time of the Whole year But Can't Perform Hajj.
Here is an overview of the different activities we do in 'Umrah and Hajj. There are 12th steps in a Hajj. What is the Ihram, Talbiyyah, Tawaf hajj, maqam e Ibrahim, Sa'ee, Cut the Hair, 8th Dhul Hijjah, day of arafah, Jamarat and Tawaf al Wada'
Free Islamic Books on Umrah & Hajj (Pilgrimage)
Dear users If you want to Download More Islamic books on Umrah Hajj in Urdu and English. The Hajj: Tafsir Of Surah Ali-Imran Ayahs 96-97, Hajj & Taw heed, How to Perform the Hajj and much more. So Please Scroll down and get what you want. Thanks for visiting our page.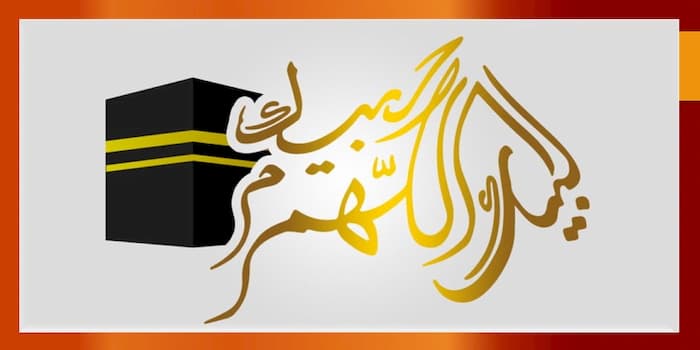 Step 1 – The Ihram!
Before performing 'umrah or the hajj, a pilgrim must enter the state of 'ihram'. Here are two helpful coloring pages to help you understand what is ihram, how you enter Ihram, as well as what is permissible and what is not permissible during ihram. Enjoy!
Step 2 – The Talbiyyah
After entering the sight  of Ihram, you should start reciting the Talbiyyah all the way till you reach the Ka'ba for Tawaf!
Step 3 – The Tawaf
When we reach the Ka'bah  Shareef we perform the Tawaf which means going around the Ka'bah 7 times while praising Allah. Can you favor  the difference between the two pictures?
Step #4 – Maqam Ibrahim (AS)
After performing the Tawaf, you need to pray 2 Rakaats sunnah at the Maqam Ibrahim (AS) or the Station of Ibrahim (AS). Join the dots and complete the illustration of Maqam Ibrahim (AS).
Step #5 – Sa'ee
We have almost completed 'Umrah. The next step is to do the sa'ee (the quick walking) and running between the mountains of Safaa and Marwa! Can you find Umm Jamal & Abbu Jamal in the picture below?
Step # 6 – Cut the Hair & Come Out of Ihram
The last step of 'Umrah is to cut our hair and then we come out of the state of ihram. Color in this picture!
8th Dhul Hijjah – Enter Ihram & Camp at Min
 First day of Hajj, When we again enter Ihram and go to Mina where we will sleep in tents. But where is Umm Jamal's tent? 
9th Dhul Hijjah – Mount 'Arafah & Muzdalifa
9th Dhul Hijjah is Yaum ul 'Arafah, the GREATEST day of the entire year! On this day the people performing Hajj gather on the Mount of 'Arafah. Afterwards they head to Muzdalifah!
10th Dhul Hijjah – Stoning of Jamarat al 'Aqabah
10th Dhul Hijjah is day of 'Eid ul Adha for Muslims worldwide! On this day, the people performing Hajj travel back to Mina to do the following:
Stone Jamarat al 'Aqabah.
Slaughtering their sacrificial animal
Cut their hair
Remove the ihram
Perform the Tawaf al Ifaadah
11th & 12th Dhul Hijjah – Stone all the Jamarat and Perform Tawaf al Wada'
These are the very last days of Hajj! On these days, the people performing Hajj:
Stone ALL the Jamarat
Perform Tawaf al Wada' (the farewell tawaf)
Hajj PDF Books Urdu and English Free Download
A Brief Guide to the Rites of Hajj and Umrah
Al-Hajj Al-Mabroor- Holy pilgrimage
Fiqh us-Sunnah The Book of Hajj
Haj and Umrah from A to Z Holy pilgrimage
Hajj & Tawheed English PDF Holy pilgrimage
Hajj and Umrah Guide- pilgrimage travel
Hajj aur Umra by Tahir ul Qadri Holy pilgrimage
hajj Urdu letter-Size- pilgrimage travel
Hajj-and-Tawheed- pilgrimage travel
hajj-o-umrah-ka-mukhtasar-tariqa
Important Points for Hajj Urdu PDF
Manasik-e-Hajj-o-Umra Urdu PDF
manasik-hajj-wa-umrah- pilgrimage travel
Roohani Haj aur Umrah- pilgrimage travel
The Hajj-tafsir-of-Surah-al-Imran English PDF
The Book of Hajj and Umrah pilgrimage travel
Women & Hajj PDF pilgrimage travel
Please spread the word for these free printable especially in your Muslims and new Muslims community. Don't forget to pin it in Pinterest or share in your Facebook, Twitter and Instagram!
I will beg Allah to benefit my family and yours through this very humble effort. May Allah shower of blessing upon you and Your Family. Ameen. If you found any mistakes in this document, kindly please and contact us at hdhuddi @ gmail.com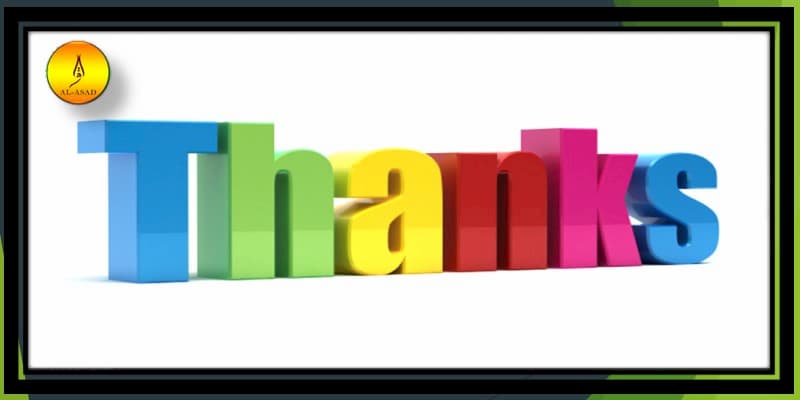 https://youtu.be/TVig7CpVexs
About CEO Al-Asad Online
Hafiz Abdul Hameed
Master In Islamic Studies
(Tajweed, Waqf)
Web Developer/Administrator
Web Content Writer
Blogger, SEO Expert
Graphic Designer
WhatsApp: +92 3017363500