Introduction
what are the Traditional manners of Muslim women in Islam? As in all divine religions modesty has been emphasized as a social and ethical virtue, observance of chastity for men and women and preserving privacy against passers has a particular importance in Islam, how, veil of women have been considered as a requirement of the religion. The Quran has demonstrated to the importance of modesty and chastity and invited women and men to observe piety and chastity in all social behaviors and due to the specific features of women, recommends them to walk with dignity and keep modesty in communication verbal.
In addition, it invites them to wear their bodies (except face and hands to wrists) and hairs so that they close up any moral and sexual deviation in communities. In fact, philosophies of veil in Islam are to maintain family joint stability, men and women physical and mental peace and community health. Obligatory being of Hijab in Islam is consensus of all Islamic leaders, how, all Islamic sects consider it obligatory and observance of the veil is seen through the history of Islamic countries. However, observing the culture of Hijab has been weakened which is affected by cultural western changes and colonialists aims in recent centuries.
Traditional manners of Muslim women in Islam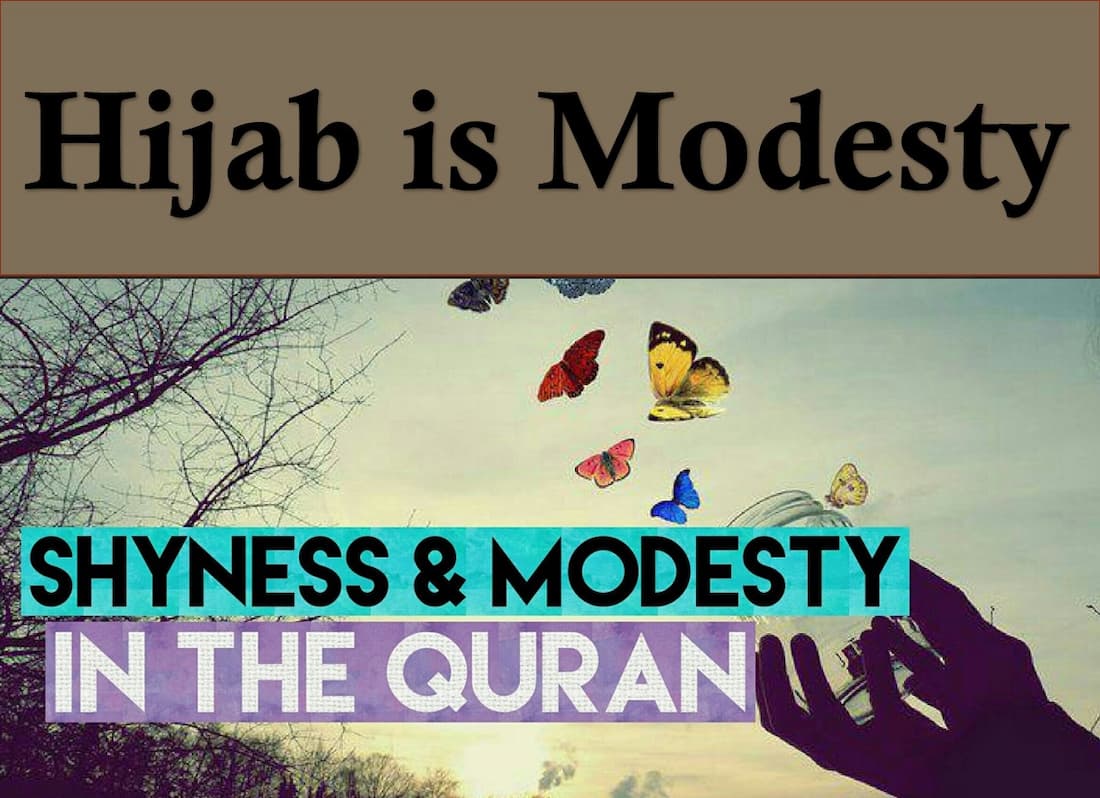 When Hijab's verses revealed after second decade of emerging of Islam in Madinah, Hijab, at first, got obligatory for Prophet's family (verses of Al-Ahzab 32-53) and then to all the faithful and Muslim ladies (verses of Al-Ahzab 59 and Noor 30-31). Thus, the veils which have been used by some Arab tribes already and in some others were poor have been performed by Muslims seriously. In addition to the Quran verses that stress the importance of Hijab, there are many Ahadith which express the border of Hijab.
Despite the historical existence of many religious and verbal differences between Islamic sects, there is no disagreement about the existence of Hijab (unless nowadays, with comments coming from those who are neither learned people nor any learned has certified their ideas). About the border of Hijab is quoted that:
Asmaa, the sister of Ayesha's went to the Messenger's home while, had worn thin clothes. Prophet Mohammad (SAW) returned her and said:
يا اسماء، ان المراه اذا بلغت المحيض لم تصلح ان يري الا هذا وهذا و اشارالي كفه و وجهه.  
(Georgi Zaidan(1888). Ta'rikh Al-Tamaddun Al-Islamii 5 vols. (History of Islamic Civilization), p.490 7 Scientia Iranica.  P. 151)
O Asmaa, when a girl matured, her body should not be seen unless these parts… (While he was pointing at his hands and face) Therefore, the Prophet (SAW) recommend women to wear something under their thin clothes in order to not to see their bodies.( Ibid, P. 143) Ayeshah says about Ansar women that:  ابی داوود)275ه( سنن چاپ دار الرائد العربی، بيروت  ج4 ص62 عبد الوهاب احمد،الانصاری )شعرانی()قرن 10(  مسند ج8 ص184 For example in:
Huzzah to the Ansar women, once the verses of Surah Al-Noor revealed none of them could be seen outside as the former, they covered their heads with scarf as if crows have sat on their heads(Dozy. Reinhart Pieter Anne who was born in Leiden and studied at the University of Leiden, obtained the degree of doctor in 1844, was appointed an extraordinary professor of history in 1850, and professor in 1857. He was a scholar of Arabic language, history and literature. His famous works were: Supplément aux dictionnaires Arabes (1877-1881, 2 volumes) Histoire des Mussulmans d'Espagne, jusqu'à la conquête de l'Andalousie par les Almoravides(1861;).    
After the ruling Bani-Umayyah in which moral values have been weakened, debauchery and depravity increased and changed the figure of the Islamic government, there can be seen some images on the walls of palaces which are imitated of Roman's empires. In the article of 'The Clothe of Iran's Land' works of this period is mentioned that:
On the wall painting of Ghasir Umrah, the women's bodies have been drawn in different ways: naked and clothed. A woman player of reed has a long sleeves dress with flower designs and diamond which indicates the tradition of women's dresses. Adorned dancers in plenty of ornaments but naked have been shown… Such these tempting dresses are repeated in other paintings of courtiers and dancers of Umayyad Caliphate period…Georgi Zaidan in his book i.e. "Islamic Civilization History" about social transformations in Umayyad period writes:
Increasing number of bondwomen decreased the men's zeal. As result of this unsuitable situation, the values of women felt down, self-esteems and their independence of thought and freedom destroyed, the men were suspected to them and avoided to trust them, communications among women and men have been got based on tricks and enmities instead of honesty. Men used to keep women at
Zamakhshari, Alkashshaf(1995), Al-kashshaf, Published in Dar Al- ketab Al-Arabi, Beirut Scientia Iranica. A Quarterly  scientific Journal which is published under the Office of Researches, International Cooperation  and Sharif University researches assistant since 1370 (1991). This journal is focused on research articles in basic and engineering sciences) the article "'The Clothe of Iran's Land'. Published by Amirkabir, Tehran. 1385 AH (2006) 5 Georgi Zaidan 1861–1914, in Arabic script جورجي زيدان also transliterated "Jorge Zaydân," "Georgie Zeidan," or "Jirjî Zaydan") was a prolific Lebanese novelist, journalist, editor and teacher most noted for his creation of the journal al-Hilal, which he used to serialize his 23 historical novels. His Works on Historyare:
1889: Ta'rikh al-masuniya al-amm (History of the Freemasons)
1890: al-Ta'rikh al-'Amm (The History of the World)
1899: Ta'rikh al-yunan wa A'r-ruman
1901-1906: Ta'rikh al-Tamaddun al-Islamii 5 vols. (History of Islamic Civilization) 1907: al-'Arab qabla l-Islam
1910-1913: Ta'rikh adab al-luga al-'arabiya 4 vols. (The History of Arabic Literature) homes and close doors and windows and prevent them to go out, mix, speak and communicate with men.
The tendencies of Umayyad Caliphate were continued in early centuries of Abbasid Government, of course, with gradual changes in creating new styles. Some pieces of wall paintings and also ceramic wine jars which have been found in palace Josagh Alkhaghani, located in Samara, in the central Mesopotamia.
Some images of other dancers in Samara's wall paintings can be seen that They are naked waists and wore colorful and bright skirts which are closed by Gaitanis shawls in the bottoms. Their clothes remind the depicted clothing in Umayyad tore in Kharbat Almafjar and Alhir Algharbi Palaces. (nd ed., 1881).THE STUDY OF ARAB CLOTHING: A BIBLIOGRAPHICAL EPILOGUE.)  Of course, in this palace, some dressed women are illustrated as well:
Headband of a woman which is seen on a master piece of the remaining wall painting of Alhir Algharbi palace is including the cloth and short cover which are wrapped round the face, that could play the role at times needed.    Except to Samara's painting, the pictures related to women in the Islam world during the 3-4 AH centuries (9-10 AD) are quite rare.
The reason of scarcity of visual works after Abbasid's period in the Islamic world, despite of the tremendous progress in science and technology and leaving great works of art and architecture, is only the public observance of modesty and veil in Islamic world and respect of artists to them.
Reinhart Dozy, the Dutch author of the book "culture of Muslim's dresses" investigated a variety of women's coverage in Islamic countries by using the itineraries of the Muslim and non Muslim explorers. At first, he explains about the culture of social coverage in the past centuries that indicates the frequent quantity of variety of forms, designs and colors of clothes in Islamic cities and there is no necessity in its consistency and he emphasizes:
Among of various groups which make up the Islamic communities, there are vast differences in forms of clothes. for more information :Write a women to go out without necessity, hadith?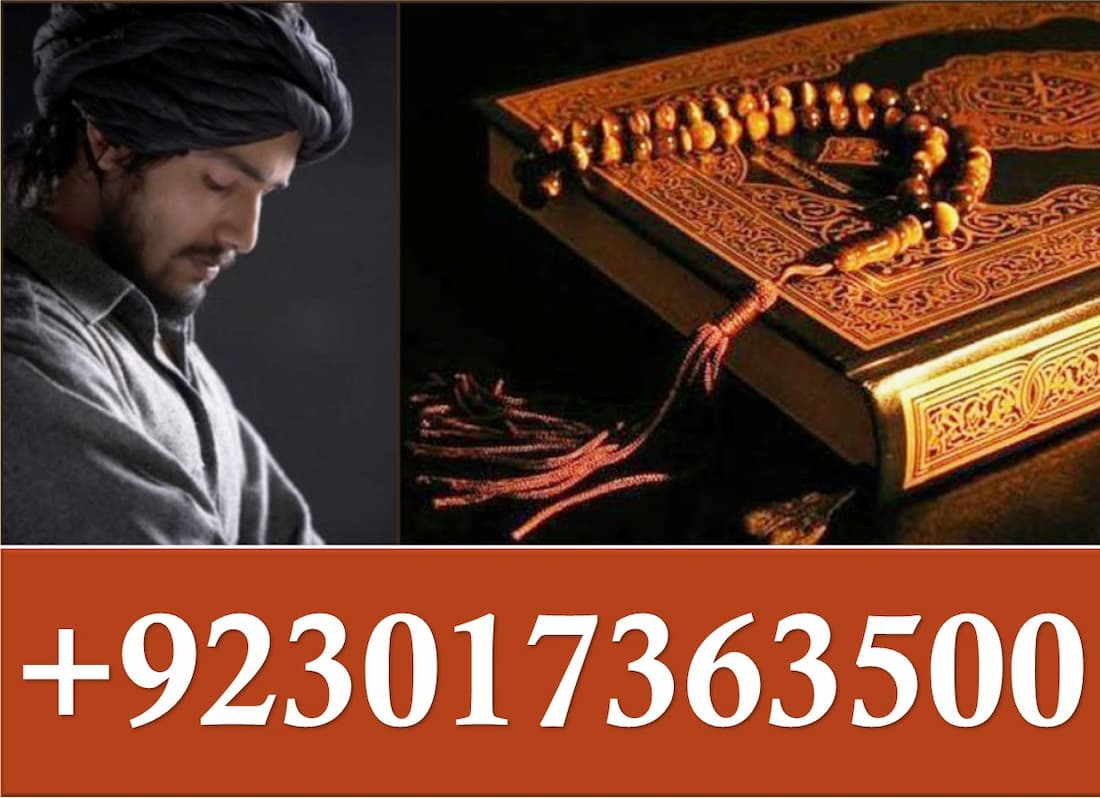 Related Posts Hijab
Like and Share : How God Shaped Women of the Bible by John F. MacArthur, Cheap abayas,Casual Dress Button Dress ,Abayas,Abaya Dress , Muslim Abaya-, Buy 3 PCS Women Long Scarf, Hijab | Hajib Meaning in the Holy Quran,Some Aspects of Islamic Culture by S. M. Yusuf, Definition  and Importance of Hijab Why Do Women Wear Hijab ? , Muslim Abaya, The Verse of Hijab in the Holy Quran .
https://youtu.be/vMQEbNj_Low
Hajib Fsashion Indrusties
Hijab- Islamic Dress Code
About CEO Al-Asad Online
Hafiz Abdul Hameed
Master In Islamic Studies
(Tajweed, Waqf)
Web Developer/Administrator
Web Content Writer
Blogger, SEO Expert
Graphic Designer
WhatsApp: +92 301736500