TO GO OUT WITHOUT NECESSITY
Another important rule on societal purity and hijab in the Shari'a is that women should not leave their homes without necessity as it leads to fitna.
عن عبد الله رضى الله عنه عن رسول الله صلى الله عليه وسلم قال المرأة عورة وإنها إذا خرجت إستشرفها الشيطان وإنها لا تكون أقرب إلى الله منها فى قعر بيتها
Abd Allóh g narrates that the Blessed Prophet s said, "Women are to be concealed. Indeed when she leaves her home, Satan keeps an eye on her. Certainly a woman is closest to Allah u when she is in her home."( al-Mu'jam al-Kabīr, 10/108 | Ibn ûabbón, al-ûaþar wa al-Ibóúó)
Truly, a woman is safest from every evil when she is in her home. When she steps out of her home without necessity, she becomes a prospective tool for Satan. This is why it is said in one hadith that when a woman comes before a non-maúram, she appears in the guise of Satan. ( Abñ Dówñd, Mó Yu'maru min Ghaðð al-Baür)
In another hadith, Mu'ódh gnarrates that the Blessed Prophet s said, "Protect yourselves from the mischief of women because Iblīs [Satan] is a wise hunter; he hunts successfully through women." ( Kanz al-'Ummól, 16/283 | Mirqót, Kitó al-Nikóú, 10/40)
In one hadith, the Blessed Prophet s said, "I have not found any fitna more harmful for men than women." (Bukhórõ, Mó Yuttaqó min Shu'm al-Mar'a) In another hadith, he said, "This world is sweet and attractive and Allah u has made you His deputy here. He watches over you to see how you conduct yourselves. You should protect yourself from the love of this world and from the fitna of women because the very first evil in Bani Israel came by women." ( Tirmidhī, Mó Jó Akhbar al-Nabiyy ýalla Allóhu 'alaihi wa Sallam) It is necessary for women, in order to preserve their modesty and honor, to stay in their homes and to avoid leisure outings and wandering in the shopping centers. 'Alõ narrates that:
Once the Blessed Prophet s asked the ýaúóba l, "What is the best thing for a woman?" No one responded. Later when I went home, I asked Fóøima j the same question. She replied, "The best thing for a woman is to protect herself from the eyes of men." I told the Blessed Prophet s Fóøima's j reply. He replied,  "Indeed, Fóøima j is a part of me." ( Kashf al-Astór, pg. 150)
In another hadith, the Blessed Prophet s said, "The best deed of the women of my Umma is singlemindedness and isolation from men." ( Shar'ī Parda [Urdu])
Islam emphasizes women remaining in the homes to the extent that their participation in congregational worship [like üalót] and other such worships like funerals and burials is not looked upon as desirable.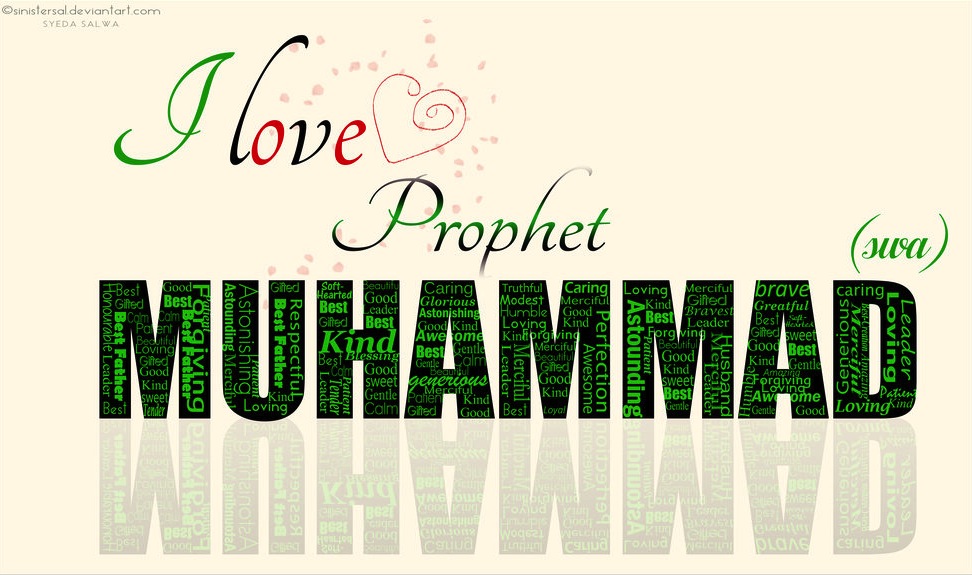 OFFERING SALAT AT HOME
As mentioned previously, it is permissible for women to come out of their homes when necessary. And, since üalót is a necessity, it is permissible for them to go to the masjid provided they cover themselves properly and they do not wear perfume and jewelry that produces sound. However, the Blessed Prophet s preferred that they offer their üalót at home:
عن عبدالله بن مسعود رضى الله عنه عن النبى صلى الله عليه وسلم قال صلوة المرأة فى بيتها أفضل من صلوتها فى حجرتها و صلوتها فى مخدعها أفضل من صلوتها فى بيتها
Abd Allóh ibn Mas'ñd g narrates that the Blessed Prophet s said,
"It is better for a woman to offer her üalót in her bedroom than in the living room and her üalót in her living room is better than her üalót in her courtyard." ( Abñ Dówñd, al-Tashdīd fī Dhólika)
In another hadith, Umm Salama j narrates that the Blessed Prophet s, "The best masjids for women are the innermost rooms of their homes."( Aúmad, 44/164)
In one hadith, the Blessed Prophet s said, "The most beloved üalót of a woman to Allah u is that which she offers in the innermost darkest room."( Ibn Khuzaima, Ikhtiyór ýalót al-Mar'at fī ûujratihó 38    Kanz al-'Ummól, 16/416)
Ibn 'Umar g narrates that the Blessed Prophet s said, "A woman's üalót offered in privacy is twenty-five times better than her üalót in congregation."
These numbers were increased until it was understood that it is better for a woman to offer her üalót at home than to offer it in al-Masjid al-ûaróm and al-Masjid al-Nabawī [where offering one üalót is greater than one hundred-thousand üalóts and fifty-thousand üalóts respectively]. Therefore, in one hadith we find a story of a ýaúóbiya, Umm ûumaid j, who came to the Blessed Prophet s and said, "O Prophet of Allah u! I wish to offer my üalót with you in congregation in the masjid." The Blessed Prophet s replied,
I know how much you desire to offer your üalót behind me in congregation but offering the üalót in the innermost part of your house is better than offering it in the living room, and offering üalót in the living room is better than offering it in your courtyard, and offering üalót in the courtyard is better than offering it in your neighborhood masjid, and offering your üalót in the neighborhood masjid is better than coming to my masjid. ( Ibn Khuzaima, Faðl ýalót al-Mar'a | Aúmad, 45/37)
The narration of Ibn Khuzaima adds that after that, Umm ûumaid j demarcated a place in the innermost and darkest corner of her house for üalót and continued to offer her üalót there for the rest of her life. 'Urwa narrates that 'ô'isha j said:
The women of Bani Israel made clogs which they wore to their places of worship with which they attracted men [toward themselves]; so, Allah u forbade them from going to the masjid ( Muüannaf 'Abd al-Razzóq, Shuñd al-Nisó al-Jamó'a)
In another hadith, 'ô'isha j:
If the Blessed Prophet s had observed the behavior of women after him, he would have surely forbade them from coming to the masjid the way the women of Bani Israel were prohibited [from coming to the masjid]. ( Muslim, Khurñj al-Nisó ila al-Masójid)