Assalamu'alaikum wr wb, Dear Brothers and Sisters, In this Article We will learn about Numbers in Arabic | Flashcards For kids PDF Download. Learning numbers flash cards is an essential part of learning the Arabic language! These Numbers in Arabic | Flashcards for kids feature numbers 0 to 20 and others Arabic things, as well as 50 and 100 and 500 to 1000. Printable Numbers in Arabic Flash cards for kids, are used to illustrate the featured of Arabic number. All Arabic Alphabet A to Z & Symbols Pronunciation Guide is also included in this Post .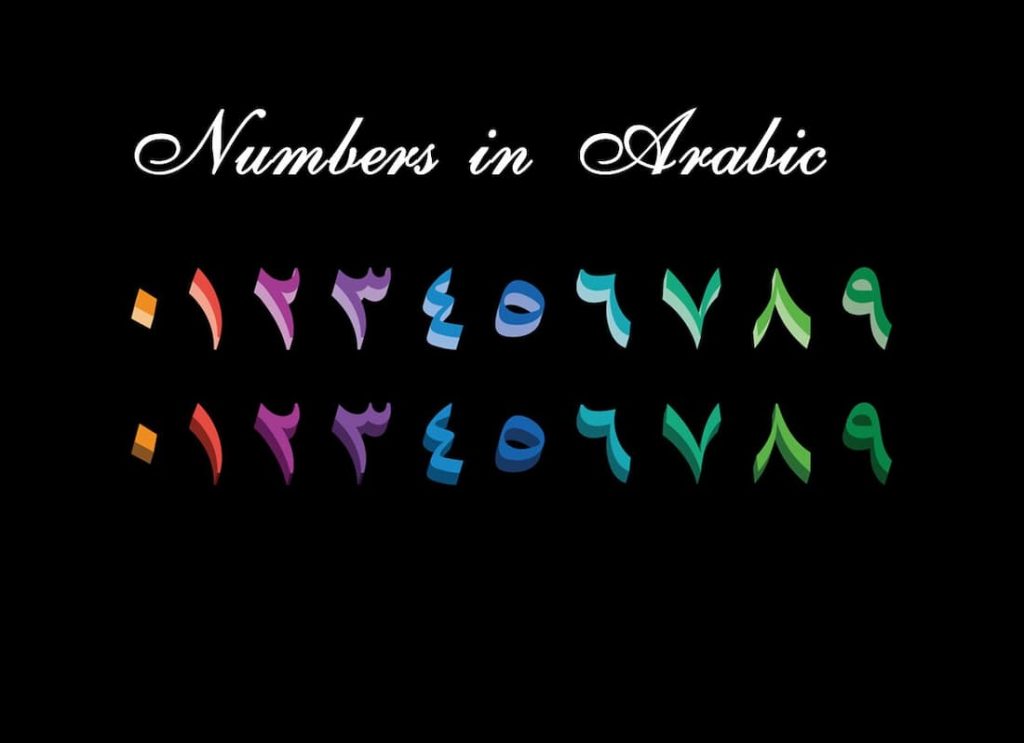 Quranmualim Contact Information
Our customer support team is here to help you 7/24 hours. If you require assistance, please do not hesitate to contact us using the available methods via social medias: Facebook, Twitter, LinkedIn and YouTube Channel Quranmualim.Thanks
Dear Kids, Free Download the Printable Arabic Number Flashcards for Kids, Arabic Alphabets, Arabic Grammar, Arabic learning , Arabic Serf and the Arabic Number Poster etc. . Arabic Flashcards to help your, Kids, Toddlers, and children to learn the Arabic numbers. It contains numbers from 1 to 10, 100 to 200 in Arabic and English only.
What do you need to machining Arabic Cards:
1 Scissors.
Glue.
Ruler.
Pencil.
Rubber
Cardboard or empty serial box.
How to use it:
Print each page once.
Cut all pieces along the lines.
Cut the card 12 cm x 12 cm..
Paste the printed flash cards onto the board, one side is for the Arabic number and the other side is for the number in English.
Dear Students, Feel free to share this printable Numbers in Arabic | Flashcards for kids PDF Free Download. If you do so, please link to this post instead of linking directly to the file. I hope this free Arabic Learning resource will be useful to you and your family, in sha Allah. If you have any feedback, Valuable Suggestions, or questions, do leave a comment on this post in the Comments Box only. Don't forget to Like, Share and subscribe to my blog to get updated whenever I release new Free printable, Essay, Blog, Articles in the future, in sha Allah!
Our Islamic Latest Islamic Blogs
Fundamental Arabic Grammar , Arabic Alphabet, Islamic Studies, How to Speak Arabic, Learn Easy Arabic Grammar PDF Free Download , Learn How to Speak Arabic with Arabic Tutor, Teach Yourself Gulf Arabic, Basic Arabic: A Grammar and Workbook by Waheed Samy, Arabic Verbs, Arabic Phrases, Arabic Grammar (Quick Study Academic) by Inc. BarCharts and Naguib Mahfouz
واحد One in Arabic Flashcard Download
اثنان Two in Arabic Flashcard Download
ثلاثة Three in Arabic Flashcard Download
أربعة Four in Arabic Flashcard Download
خمسة Five in Arabic Flashcard Download
ستة Six in Arabic Flashcard Download
سبعة Seven in Arabic Flashcard Download
ثمانية Eight in Arabic Flashcard Download
تسعة Nine in Arabic Flashcard Download
عشرة Ten in Arabic Flashcard Download
احد-عشر Eleven in Arabic Flashcard Download
اثناعشر Twelve in Arabic Download
ثلاثة-عشر Thirteen in Arabic Flashcard
اربعة-عشر Fourteen in Arabic Flashcard
خمسة-عشر Fifteen in Arabic Flashcard
ستة-عشر Sixteen in Arabic Flashcard
سبعة-عشر Seventeen in Arabic Flashcard Download
ثمانية-عشر Eighteen in Arabic Flashcard
تسعة-عشر Nineteen in Arabic Flashcard
عشرون Twenty in Arabic Flashcard Download
الأرقام-6-A4 One to Six in Arabic Flashcard
الأرقام-8-A4 One to Seven in Arabic Flashcard
Arabic-Numbers-1-5 Free Download
Arabic-Numbers-6-10 Free Download
Hafiz Abdul Hameed
Master In Islamic Studies
(Tajweed, Waqf)
Web Developer/Administrator
Web Content Writer
Blogger, SEO Expert
Graphic Designer
WhatsApp: +92 3017363500