If you're interested in exploring a fascinating new language and culture, look no further than Japanese. As one of the world's most unique and complex languages, Japanese offers a rich and rewarding experience for learners of all levels. Whether you're a complete beginner or have some experience with the language, mastering the basics of Japanese can open up a world of opportunities for communication, business, and cultural exchange.
In this blog post, we'll dive into the essentials of the basics of Japanese, including its writing systems, grammar, and honorifics. We'll also explore why learning Japanese is important in the world today, and how it can benefit you both personally and professionally.
First, let's talk about the writing systems used in Japanese. Unlike many other languages, Japanese uses three distinct scripts: kanji, hiragana, and katakana. Kanji are characters borrowed from Chinese and used to represent words, concepts, and names. There are over 2,000 kanji characters commonly used in Japanese, and mastering them takes time and practice.
Hiragana and katakana are two syllabic writing systems unique to Japanese. Hiragana is used for native Japanese words and verb conjugations, while katakana is used for foreign words and onomatopoeia. Together with kanji, these three writing systems create a complex and beautiful visual language that is integral to Japanese culture.
Next, let's talk about Japanese grammar. Japanese grammar is vastly different from English grammar, with a subject-object-verb (SOV) word order and particles that mark grammatical functions. Additionally, there are no articles, plurals, or tenses in Japanese, which can make it difficult for English speakers to grasp at first. However, once you understand the basic structure of Japanese sentences and the role of particles, the language becomes much easier to navigate.
Finally, we'll explore the unique honorific system used in Japanese. Honorifics are expressions used to show respect, and are an essential part of Japanese culture and communication. There are many different honorifics in Japanese, ranging from formal to casual, and they can be used to indicate a person's social status, relationship to the speaker, and more. Mastering the honorific system is an important part of learning Japanese, as it allows you to communicate with politeness and sensitivity.
So why should you learn Japanese? There are many reasons, both personal and professional. For one, Japan is a fascinating country with a rich cultural heritage and vibrant arts scene. Learning Japanese can deepen your appreciation for Japanese music, film, literature, and more.
Additionally, Japan is a major player in global business, with many multinational corporations and industries based in Japan. Knowing Japanese can open up exciting career opportunities and enhance your ability to work and communicate with Japanese colleagues and clients.
In summary, the basics of Japanese offer a complex and rewarding language learning experience. By mastering its unique writing systems, grammar, and honorifics, you can gain a deeper understanding of Japanese culture and enhance your language skills. So why not take the first step on your Japanese language journey today?
Quran Corner
Suggested Read: wbw quran, houseofquran, all surah in quran, quran list of surahs, how many chapters are in the quran, quran with urdu translation pdf, the chapters of the qur an, surah fatiha english translation pdf
Math Corner
Suggested Read: algebra functions and data analysis, math kangaroo past papers, basic geometry worksheets pdf, algebra 2 formula sheet pdf, geometry formulas pdf, algebra 2 cheat sheet pdf
Fiqah Corner
dua for stress and anxiety, sufism definitie, can i divorce my wife for not sleeping with me, islamic healing prayer, muslim story of creation, are ephemeral tattoos haram
Arabic Corner
Suggested Read: arabic books for beginners free, learn quranic arabic free, quran tutor online for free, islamic healing prayer, how many rakats in each prayer, ayat kursi in english , dates in arabic
Best Places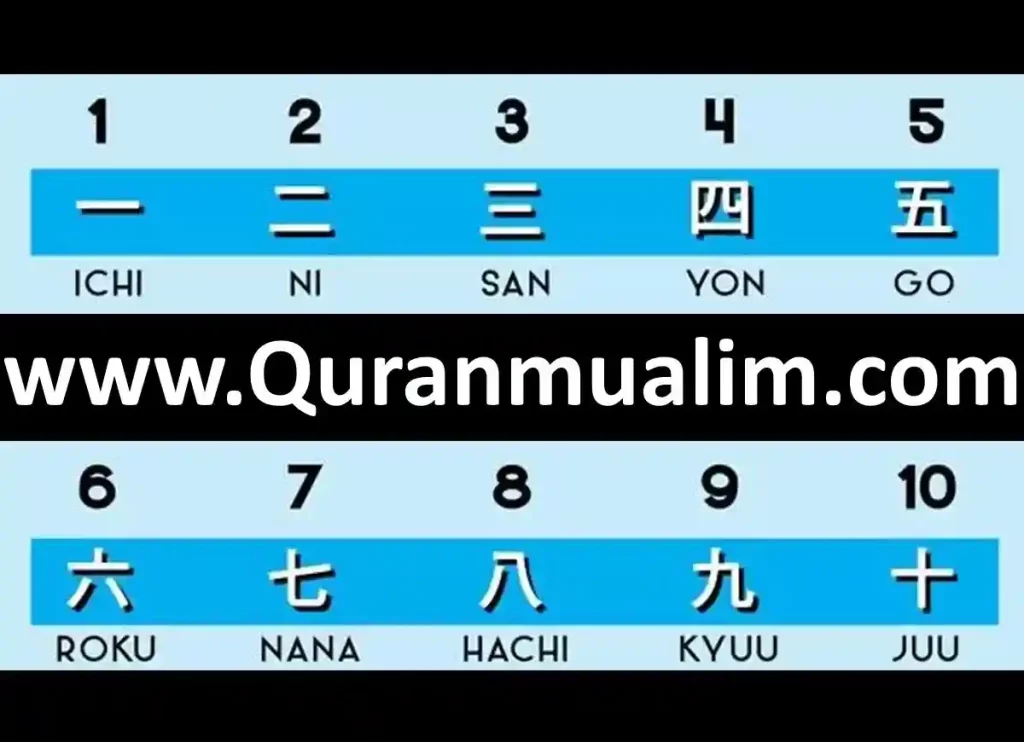 Do you want to study Japanese?
Even if Japanese isn't always your first preference, It doesn't remember if you're learning Japanese for tour or language exchanges, it's correct to recognize the critical words and phrases of Japanese. This listing will assist you get commenced.
Before we start, a note from Fluent in Three Months: You can chat in Japanese for up to fifteen mins the usage of the "Fluent In 3 Months" approach. It takes handiest 90 days. Click this link to research greater.
Japanese Words For Beginners
Japanese Greetings
Yes, hai ( Hai).
No: iie (iie)
Hello: konnichiha (konnichiwa)
Goodbye: ziyane (ja ne)
Thank you: arigatou
I'm Sorry: gomennasai (gomen nasai)
Excuse me: sumimasen (sumimasen)
Japanese Pronouns
I: Si ( Watashi).
You can: anata ( Anata).
This is kore ( Kore).
That: sore ( sore).
He: Bi ( Kare).
She: Bi Nu (kanojo)
They: Bi ra karera
Japanese Numbers
One: ichi (ichi)
Two: ni ni
Three: san san
Four: shi ( Shi) or youon ( , yon).
Five: go (move)
Six: roku roku
Seven: nana nana or shichi
Eight: hachi (hachi)
Nine: ku (ku) or kiyuu (kyuu)
Ten: ziyuu (juu)
People, Japanese, Pronunciation and Meaning
watashi
I/me
Anata
Anata
You
oMu san
okaasan Okaasan
Mother
oFu san
Otousan Otousan
Father
oYe San
oziisan Ojiisan
Grandfather
oPo san
obaasan Obaasan
Grandmother
ozisan
Ojisan
Uncle
Obasan
Obasan
Aunt
oXiong San
oniisan Oniisan
An older brother
oZi san
oneesan Oneesan
Sister older
Di
otouto Otouto
Brother younger
Mei
imouto Imouto
Younger sister
Numbers, Japanese, Pronunciation and Meaning
Yi
ichi Ichi
One
Er
ni Ni
Two
San
san San
Three
Si
shi/yon Shi/yon
Four
Wu
go Go
Five
Liu
roku Roku
Six
Qi
shichi/nana Shichi/nana
Seven
Ba
hachi Hachi
Eight
Jiu
kiyuu Kyuu
Nine
Shi
ziyuu Juu
Ten
Months, Japanese, Pronunciation and Meaning
Yi Yue
ichigatsu Ichigatsu
January
Er Yue
nigatsu Nigatsu
February
San Yue
sangatsu Sangatsu
March
Si Yue
shigatsu Shigatsu
April
Wu Yue
gogatsu Gogatsu
May
Liu Yue
rokugatsu Rokugatsu
June
Qi Yue
Shichigatsu Shichigatsu
July
Ba Yue
hachigatsu Hachigatsu
August
Jiu Yue
kugatsu Kugatsu
September
Shi Yue
ziyuugatsu Juugatsu
October
Shi Yi Yue
ziyuuichigatsu Juuichigatsu
November
Shi Er Yue
ziyuunigatsu Juunigatsu
December
Days of the Week and Times of the Day, Japanese, Pronunciation and Meaning
Yue Yao Ri
getsuyoubi Getsuyoubi
Monday
Huo Yao Ri
Kayoubi Kayoubi
Tuesday
Shui Yao Ri
Suiyoubi
Wednesday
Mu Yao Ri
mokuyoubi Mokuyoubi
Thursday
Jin Yao Ri
Kinyoubi Kinyoubi
Friday
Tu Yao Ri
Doyoubi DoYoubi
Saturday
Ri Yao Ri
nichiyoubi Nichiyoubi
Sunday
Zuo Ri
Kinou Kinou
Yesterday
Jin Ri
kiyou Kyou
Today
Ming Ri
ashita Ashita
Tomorrow
Zhao
asa Asa
Morning
Zhou
Hiru Hiru
Noon
Xi Fang
yuugata Yuugata
Evening
Ye
yoru Yoru
Night
Food, Japanese, Pronunciation and Meaning
Shi beWu
tabemono Tabemono
Food
Yin miWu
nomimono Nomimono
Drinks
GoFan
gohan Gohan
Rice/meal
Shui
mizu Mizu
Water/bloodless
oTang
oyu Oyu
Hot water
Rou
niku Niku
Meat
Ye Cai
Yasai Yasai
Vegetable
Yu
sakana Sakana
Fish
Ramen
Ra-men
Ramen
Shou Si
sushi Sushi
Sushi
Onigiri
Onigiri
Onigiri
Basic Japanese Nature Words
Chuan kawa – River
Hua (hana) – Flower
Yu Sakana – Fish
Kong Sora – Sky
Shan ( Yama)
Yu ( ame ) – Rain
Basic Japanese phrases for announcing time
Jin Ima – Now
Jin Ri kyou – Today
Zuo Ri (kinou) – Yesterday
Ming Ri (asita) – Tomorrow
Mei Ri (mai nichi) – Every day
Mei Zhou Maishu – Each week
Wu Qian (gozen)* – Morning
Wu Hou Gogo – Afternoon
Yue Yao Ri (getsuyoubi) – Monday
Huo Yao Ri (kayoubi) – Tuesday
Shui Yao Ri (suiyoubi) – Wednesday
Mu Yao R ( Mokuyoubi – Thursday
Jin Yao Ri (kinyoubi) – Friday
Tu Yao Ri (douyoubi) – Saturday
Ri Yao Ri (nichiyoubi) – Sunday
· Jin Nian okayotosh i_ – This is the yr
Japanese Body Parts Vocabulary For Beginners
Er mimi – Ear
Shou Te – Hand
Zu (ashi) – Foot
Mu me – Eye
Kou Kuchi – Mouth
Yan kao – Face
Japanese words for directions and places
Yi ( Eki ). – Train station
Bei (kita) – North
Nan (minami) – South
Xi ( nishi_) – West
Dong Higashi – East
Guo (kuni) – Country
Wai Guo (gaikoku) – Gaikoku
You ( Mighi )
Zuo (hidari) – Left
Ru Ku ( Iriguchi). – Entrance
Chu Kou (deguchi) – Exit
Japanese words for guidelines and locations
Yi eki – Station educate
Bei (kita) – North
Nan (minami) – South
Xi ( nishi_) – West
Dong Higashi – East
Guo (kuni) – Country
Wai Guo (gaikoku) – Gaikoku
You mighi – Right
Zuo (hidari) – Left
Ru Ku ( Iriguchi). – Entrance
Chu Kou (deguchi) – Exit
Time in Japanese
Today: Jin Ri ( kyou).
Tomorrow: Ming Ri ( Ashita).
Yesterday: Zuo Ri (kinou)
Now: Jin ( Ima).
Before: Qian Ni ( mae).
Later: Hou de (ato de)
Japanese Nouns
Home: Jia ( Ie or Chui
Shop: Dian (mise)
Movie: Ying Hua (eiga)
School: Xue Xiao (gakkou)
Car: Che (kuruma)
Town: Ting ( Machi).
Music: Yin Le (ongaku)
Family: Jia Zu (kazoku)
Chu Shen ( , shusshin), Hometown
Bathroom: toire (toire)
Japanese Verbs:
To do: suru (suru)
To be: desu (desu)
To become: naru
There is (inanimate), aru ( Aru).
There is (living): (iru) ( (iru).
To move: Xing ku (iku)
To say: Yan u (iu)
To see: Jian ru (miru)
To come: Lai ru (kuru)
To consume: Shi beru (taberu)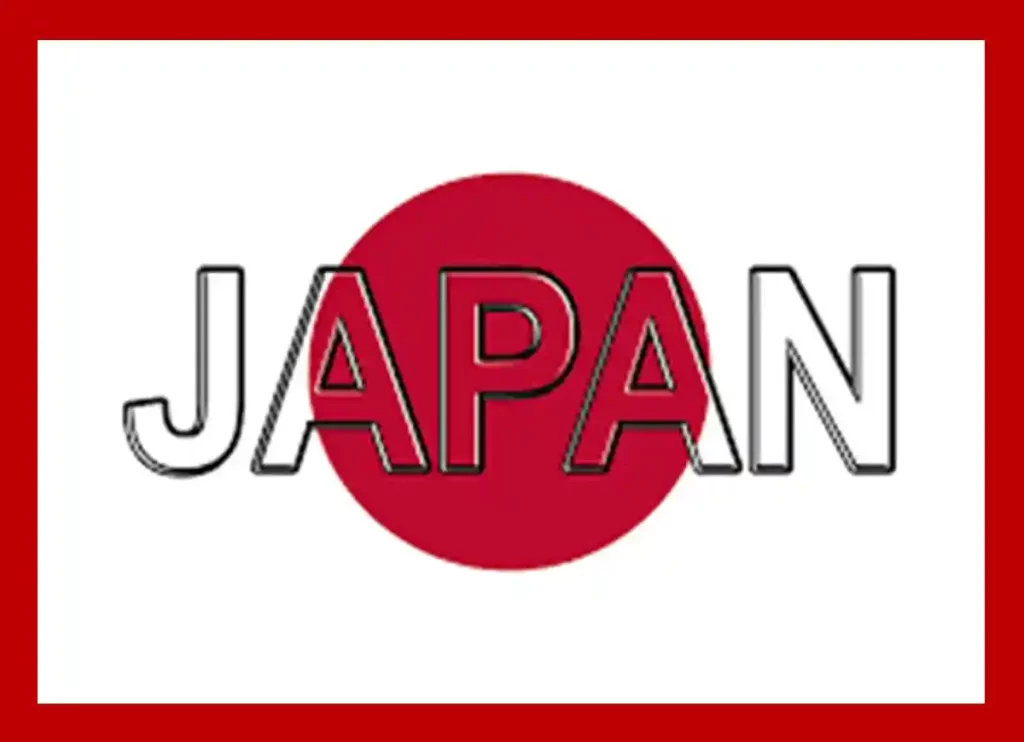 Japanese Greetings Everyday
ohayougozaimasu! (Ohayou gozaimasu: "Good morning!")

konnichiha ( Konnichiwa ): "Hello" or "Good afternoon")

a, ___san. (Ahh, _-san: "Ah, Mr./Mrs. _")

iiTian Qi desune!(Ii tenki desu ne: "Good climate, huh!")

Yuan Qi desuka (Genki desu ka: "How are you?")

Jiu shiburi!(Hisashiburi: "Long time, no see!")

konbanha (Konbanwa: "Good nighttime")

oyasuminasai (Oyasumi nasai: "Goodnight")

ziyamata Ja Mata : "See You Later" or "Goodbye")

Other Aisatsu Greetings in Daily Life

tadaima Tadaima: "I'm home")

okaerinasai (Okaeri nasai: "Welcome domestic" or "Welcome back")

Shi Li Shimasu Shitsurei Shimasu "Please excuse me (for going)")

oPi reYang deshita (Otsukaresama deshita: "Thanks for your difficult paintings")

Xing tsutekimasu (Ittekimasu: "I'm going")

Xing tsuteratsushiyai Itterasshai "Go and Come Back")

All Situations Basic Japanese Words & Phrases

arigatougozaimasu (arigatou gozaimasu): "Thank you"

gomennasai (gomen nasai): "I'm sorry"

hai or un ( Hhai or un? : "Yes" (formal, casual)

iie/uun ( ): "No", (formal or informal).

Ming Qian ha_ Namae wa: "My name _."

_ desu. ( DESU): "I'm" (*See word underneath).

iidesuyo. (ii desu yo): "It's accurate."

damedesu. (dame desu): "It's terrible."

mouYi Du ishimasu. ( mou Ichido Onegai Shimasu).

yutsukurioYuan ishimasu (yukkuri onegai shimasu): "More slowly, please"

wakarimasen (wakarimasen): "I do not understand"

Liang katsuta (yokatta): "Great!" or "I'm glad!"

sumimasen (sumimasen): "Excuse me"

douitashimashite (Dou itashimashite): "You're welcome"

Shao shiRi Ben Yu woHua shimasu (Sukoshi nihongo wo hanashimasu): "I speak a touch Japanese"

mataHui imashiyou (Mata aimashou): "Let's meet once more!"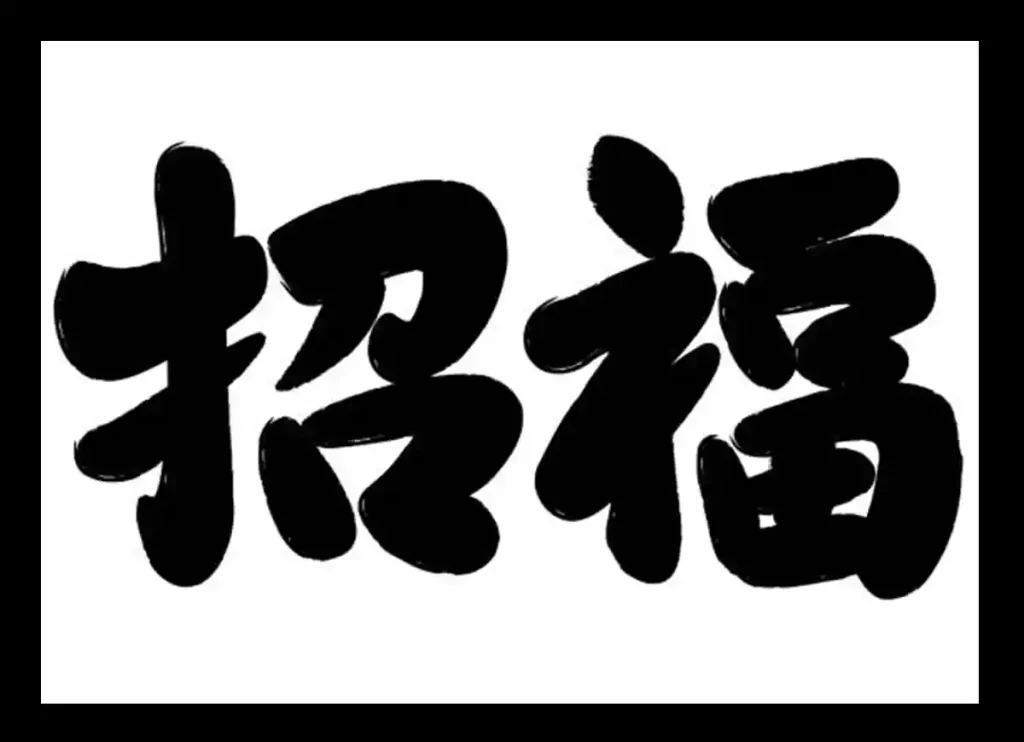 Japanese Questions to Enhance Your Conversation
To specific a question, you could increase your voice at the cease of any question phrase. Formally, however, you could add desuka ( desu ka) to any question word.
Let's get started with the basics.
Shui (dare): "Who?"

Doushite ( doushite ): "Why?"

dochira? (dochira): "Which?"
And more beneficial Japanese questions:
oMing Qian haHe desuka (o-namae wa nan desu ka): "What's your name?"

ikuradesuka (ikura desu ka): "How a lot Is It?"

wakarimasuka (wakarimasu ka): "Do you apprehend?"

hadokodesuka ( __ wa dokodesu ka: "Where is _?"

korehaHedesuka ( , kore wa-nan desu):

korehaHe Yi Wei desuka (kore wa nan imi desu ka): "What does this suggest?"

Ri Ben Yu de_haHe desuka (nihongo de _ wa nan desu ka): "What is _ in Japanese?"

Ying Yu woHua semasuka (eigo wo hanasemasu ka): "Can you talk English?"

He tsuteYan ( nuani tte): "What have been you announcing?"

_ gaarimasuka (_ ga arimasu ka): "Do you have __?"

Da Zhang Fu desuka (daijoubu desu ka): "Are you ok?"

Doushitanda ( Doushitanda ): "What's the problem?"

E-meru/Dian Hua fan Hao woJiao ( etemoraemasuka/denwa bago wo oshiete moaemasu.Ka).

_ woLi Yong shimasuka (* wo riyou shimasu ka*): "Do you operate _?"

itsuhaHui emasuka (Itsu wa aemasu ka): "When can we meet?"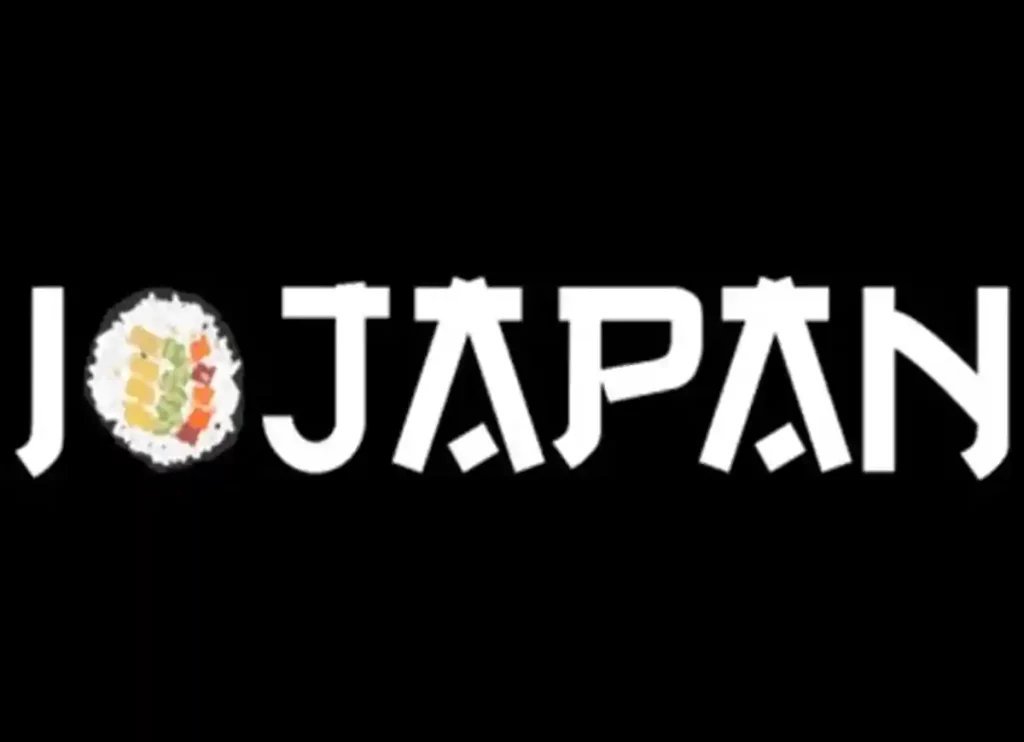 In conclusion, Japanese is a fascinating language with a rich cultural heritage and complex linguistic structure. Learning Japanese can be a challenging but rewarding experience, providing access to one of the world's most unique and vibrant cultures. Understanding the basics of Japanese can open up a world of opportunities for communication, business, and cultural exchange.
The fundamental elements of Japanese include three writing systems (kanji, hiragana, and katakana), a unique grammar structure, and an intricate honorific system. Mastering these elements requires dedication, practice, and an open mind to the language's cultural nuances.
As with any language, Japanese is constantly evolving, with new slang and expressions emerging all the time. However, by developing a solid foundation in the basics of Japanese, learners can gain the tools and confidence needed to communicate effectively in a variety of contexts.
Moreover, Japanese is an important language in the world today, with over 130 million native speakers and a significant presence in global business and entertainment. Knowing Japanese can open doors to exciting career opportunities and enhance cultural exchange between Japan and other countries.
In conclusion, whether you're interested in learning Japanese for business, travel, or personal growth, the language offers a rich and rewarding experience. By mastering the basics of Japanese, you can gain a deeper understanding of Japan's culture, history, and people while also developing valuable language skills that can benefit you in a variety of contexts. So, take the first step in your Japanese language journey and explore the fascinating world of this unique and beautiful language.