Islamic Baby Names & its Meaning
Dear Brothers and Sisters Welcome to Urdu and English Islamic Names section. In this Article You will can free Download Unique Arabic Names | Bachon k Islami Names PDF Download. Find Name meaning in Urdu and English online and offline, here you can find the best Islamic name and Muslim name for your Kids and Children. You can find Urdu meaning of any name and Urdu, English translation of the names. Find the best and unique, different names according to Quran and Hadith.
Dear User If you want to Find the good number, lucky day, luck Lucky Stone, lucky metals against names etc. in clear format. Choose the Muslim Boys names and Muslim Girls names in Urdu and English Languages in PDF Free Download
Dear Brothers and Sisters Children are the coolness of our eyes, hearts and they bring joy and happiness to our lives. Names are very important. They have a purpose in our lives and can be a source of blessings and Joys. Our Prophet (Peace Be Upon Him) encouraged us to give our Kids and children good names. Dears, we pray that your Kids grows up healthy, Wealthy, Genius, strong, intelligent and wise, and loves this religion and will become a person of good character. Ameen.
Tips for Choosing Muslim Baby Names:
Dear Brothers and Sisters, A Muslim child or a person who later converts to Islam must be given a name that reflects his or her religious identity. Muslim names can include:
Names from history (Islamic History)
Traditional or Islamic or Quranic Names
Names combined with 99 Asmaul Husna (Names of Allah)
Names of the prophets and Messengers (Peace Be Upon Him)
Dear Brothers and Sisters, our web site www.QuranMualim.com has carefully selected list of Islamic and popular Muslim and Islamic names. Here You can free Download All Names the Alphabets A to Z.
MUSLIM BOY NAMES
All Alphabets: A to Z – A B C D E F G H I J K L M N O P Q R S T U V W X Y Z
Dear Brothers and Sisters Here We Present the Some popular Unique Arabic Names (Boys) which You may consider for your Soon. Aaban, Aabid, Aadil, Aahil, Aalee, Aalim, Aamil, Aamir, Aaqib, Aarif, Aariz, Aaryan, Aashif, Aashir, Aasif, Aasim, Aatif, Aaus, Aayan, Aarif Rahman, Aashif Sheikh
MUSLIM GIRL NAMES
All Alphabets: A to Z – A B C D E F G H I J K L M N O P Q R S T U V W X Y Z
Dear Brothers and Sisters Here We Present the Some popular Unique Arabic Names (Boys) which You may consider for your Soon.There are some Names for You: Anisha,Baadia,Badai,Badra,Bareeka,Benazir,CancandancCaria,Daaria,Daima,Dalila,Damira,Eila,Eira,Falak,Fara,Fauzia,Fayroz,Ghushan,Haaniya,Huda,Ilhaam,Inbihaaj,Jahanara, Jannat, Kaarima, Laakia, Maaysa, Mahaa, Malala, Naayla, Nabeela,Salima,Sarah,Shaaheen,Shakufa,Sofia,Tabana,Tabinda,Taheera,Taleeha,Ummeed,Veeya,Nadima,Nausheen,Nazia,Pegah,Raadva,Raaya,Reema,Wabisa,Yameena,Yasmeen Zahra,Zaina,Zara
In This Article You Will find Unique Arabic Names :
Latest Islamic Baby Girl Names
Unique Baby Names for Muslims Girls
List of Modern Muslim Baby Girl Names
Tips for Choosing a Meaningful Islamic Name for Your Boys and Girl
Dear Brothers and Sisters, we hope is that you find use in them and are able to pinpoint a name, which sounds good and has a beautiful meaning as well. Dear Brothers and Sisters, we are Thankful for the support of Users whose use our site regularly, share it to others dears and near Ones, we hope and pray that this support will continue in the future. In celebration of the birth of your child, please consider giving Sadaqah, Charity (charity in islam), Giving Money to Poor's, Needy People, Poor People and possibly Sponsoring an Orphan.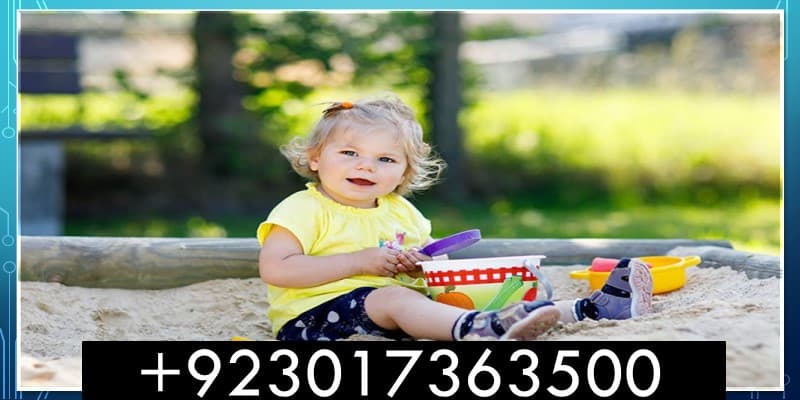 Why Islamic Names with Good Meaning?
Dear Brothers and Sisters, Muslims must choose a good Islamic and Quranic name that has a righteous meaning, that will befit and bring blessings to the Kids, child throughout his or her whole life .The Prophet Narrated (peace be upon him) said: "On the Day of judgment, you will be called by your names and by your fathers' names, so give yourselves good and best names." (Hadith Abu Dawud).
Prohibited and undesirable Names
Question: Are there names that are forbidden in the Shariah, which cannot be called? What are these names?
Response: Praise be to Allah. Yes, there are names prohibited by Islamic Sharia, which cannot be called, for example: It is forbidden to call any name which belongs only to Almighty Allah, as al-Halik 'الـحـالـك'("Creator")
Aqeeqah:
What is 'Aqeeqah'?,
Is it compulsory with the birth of a Kids?
How soon should it be arranged?
Answer: Aqiqah is a Sunnah Muakkadah (confirmed sunnah). If the guardian of the Kid is capable of slaughtering two sheep for a boy baby and one sheep for a female child, he should do it…
Cutting the Hairs
Dear Brothers and Sisters, Scalp hair that has grown in utero is completely removed, traditionally on the seventh day (7th day) of life, and an equivalent weight in silver is given to charity (Poor, Needy People).
What is circumcision? Is it compulsory in Islam?
Circumcision is a Sunnah for males between the ages of 7 to 12 years. To circumcise after the age of 12 is totally wrong. It is best to the early age, even during Aqeeqa (7th day must) as the child heals very quickly and does not suffer much.
We have Gathered Great Collection of Muslim names
Dear Brothers and Sisters, we are proud to offer the web's largest collection of Muslim Baby Names or Islamic Names with their Islamic meaning. In This Article You will can get beautiful Baby girl names, baby boy names and beautiful baby Islamic Names for Muslims and reverted to the Muslims. Best of all, it's completely Free! www.QuranMualim.com is the most popular Educational and Islamic resources website on the Internet since 2019.
Muslim Baby Names for Boys and Girls:
We have gathered great collection of Muslim Names. We Also Welcome Brothers/Sisters who are revert / Convert to Islam, this website www.QuranMualim.com is perfect for you to find Your New Islamic Name, educational and Islamic resources. Please Be Sure to Consult an Imam in your Local Masjid before Finalizing a Name must.
Our website: www.QuranMualim.com is dedicated for you to find Islamic and Educational and a great name to suite your baby's Islamic and Muslim identity. JazakAllah Khairan. Remember me In Your Prayers
About Us
We providing online Quran learning, Quran with Tajweed, Basic Islamic education and offers other courses related to Islamic contents since 2000, all over the world.
Do you guys (Brothers & Sisters) have more useful suggestions for modern Muslim baby girl names or any Islamic content? Do let me know in the comments section! Please us, and Share it. Thanks so much.
CONCLUSION
Dear Brothers and Sisters, The Muslim child has a number of Allah given rights; these include the right to be born through a legitimate union, to know fully one's parentage, to be suckled, and to be reared with kindness and respect. Dears, There are various of birth customs common to Muslims, an appreciation of which provides unique insights into the lives of Muslims.
Request Permissions
Dear Users, if you wish to reuse any or all of this article or other content of my site, please gave me credit and gave the links in the other sites with recommendation. Thanks So Much
Islami Namo Ki Dictionary Free PDF
Mazahib-e-Alam ki Asmani Kitabain
Muslim Baby Boys & Girls Names English
About CEO Al-Asad Online
Hafiz Abdul Hameed
Master In Islamic Studies
(Tajweed, Waqf)
Web Developer/Administrator
Web Content Writer
Blogger, SEO Expert
Graphic Designer
WhatsApp: +92 3017363500