Excellence of Reciting the Holy Quran. What is the Encyclopedia of the Holy Quran and Respect? Madani pearls as regards to touching the Holy Quran
When not in the state of Wuu [ritual ablution], it is Far to make wazu when you read or touch the Holy Quran. (Nur-ul-I?a<, pp. 18)
When not in the state of Wuu, it is permissible to recite the Holy Quran by looking without touching it.
It is not permissible to perform Tayammum in order to touch the Holy Quran, to perform Sajdah Tilawat, or to perform Sajdah Shukr [prostration of gratefulness], when water is in reach. (Bahar-e-Shari'at, vol. 1, part 2, pp. 352)
It is aram for a person upon whom Ghusl [ritual bath] is Far, to touch the Holy Quran. This includes the blank nor to the Holy Quran. It is aram to touch the Holy Quran with the sleeve of your shirt or the edge of your scarf; even if a corner of a shawl is hanging off one shoulder, you cannot use the other corner of that shawl to touch the Holy Quran, as all of these are considered as being integral to you in the same way as the cover of the Holy Quran is considered as being attached to it.(Durr-e-Mukhtar, Rad-dul-Mu<tar, vol. 1, pp. 348)
The rulings of reciting and touching the Holy Quran also apply to translations of the Holy Quran in English, Persian, or any other language. (Bahar-e-Shari'at, part 2, pp. 327)
It is not permissible for the one who has not performed Wuu or for whom Ghusl is due to touch a verse written in a book or in a newspaper. Similarly, it is also not permissible to touch the back side of the paper directly behind the section where the verse is written.
A person who has not performed Wuu or on whom Ghusl is due is not allowed to touch any part of a piece of paper upon which only a verse, and nothing else, is written; this includes touching the front, back, the edges etc. Kalam-e-Pak kay Maula mujhay adab sikhla day Mujhay Ka'bah dikha day Gumbad-e-Khazra bhi dikhla day Ya Allah! Enable me to learn manners of reciting the Quran, so auspicious
Show me the Ka'bah; and the emerald Dome, so blessed margins, the cover, and the cloth of the Holy Quran. Similarly, it is also aram to recite the Holy Quran by looking at or from memory, to write a verse, to write a Ta'wiz [amulet] of a verse, to touch such an amulet, or to touch or wear such a ring which has Quranic verses inscribed e.g. a ring having inscribed Muqaa'at1. (Bahar-e-Shari'at, vol. 1, part 2, pp. 326)
If the Holy Quran is in a case, it is permissible to touch the case. It is also permissible to touch it using a handkerchief or any other type of cloth which is neither integral to you.
WRITER: Juan E. Campo
Brief Content:Encyclopedia of the Holy Quran
This Encyclopedia have maps,biography and so on many information on it.There are some Encyclopedias:
Encyclopedia of Buddhism
Encyclopedia of Catholicism
Encyclopedia of Hinduism
Encyclopedia of Judaism
Encyclopedia of Protestantism
More information:If you enjoy this book and article then there are some more Islamic and Quran books are given below for you! Root Words of Quran, Islamic Studies Books pdf, The 6 Kalimas, , Pakistan Studies MCQS , Free Islamic Books PDF ,Lughat ul Quran, Darse Nizami Books What are the salient feature of the Quranic Encyclopedia?, What is the perfect method of Namaz (Prayers)?, PEC past papers(objective and subjective) 8th annual exam 2019.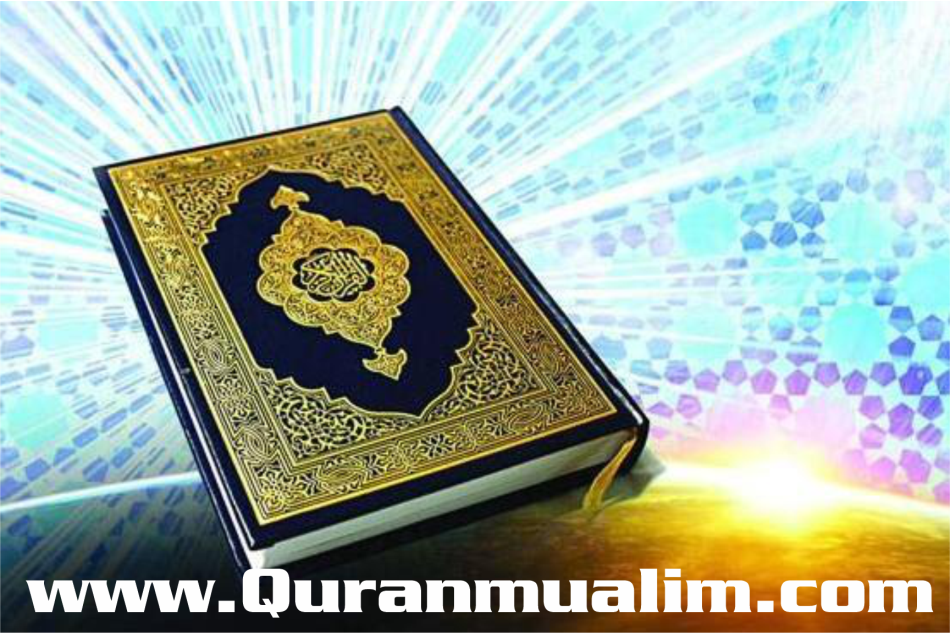 About CEO Al-Asad Online
Hafiz Abdul Hameed
Master In Islamic Studies
(Tajweed, Waqf)
Web Developer/Administrator
Web Content Writer
Blogger, SEO Expert
Graphic Designer
WhatsApp: +92 301736