Dear Brothers and Sisters in Islam, in this Article you will learn and free download Darse Nizami Books Darja Maoqoof Alai (7th Year) Since its inception, Darul Uloom Tanzeem ul Madaris is committed to endow Darse Nizami education System based on the Holy Quran Pak, Hadith ( Sahih al Bukhari pdf, Sahih Muslim PDF, Sunnan Abu Dawood, Sunnan Al Tirmudhi, Sunnan Al Nasai, Sunnan Ibn Majah) and Fiqah. Tanzeem ul Madaris which is purely Islamic religious educational institute, has emerged one of the most important centers of learning in fundamental Islamic religious doctrines.
These Madaris strictly depict the beliefs of Ahle Sunnah Wal Jama'ah in Islam. They adhere the understanding of Islam as understood by the Sahabah and Ulama al-Salaf (Four Imams of Islamic Jurisprudence Imam Abu Hanifa, Imam Malik ibn Anas,Imam Shafi`i, and Imam Ahmad ibn Hanbal). The educational curriculum of Ahle Sunnah Wal Jama'ah in Islam is the same all over the World, which was designed on the day of its establishment in 1866 CE. The designer of the Dars-i Nizami Syllabus eight Years was named Nizam Uddin (1161 hijri/1748 c.e.) after whom the Dars-i Nizami were named (Robinson, 2001: p72) have prescribed a unified syllabus based on Basic Islamic religious thoughts.The Syllabus popularly is known as Darse Nizami in Indo Pak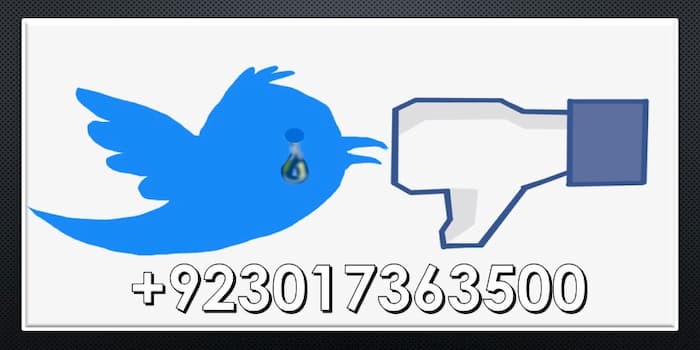 Subscribe now for unlimited access. Click Here.
درجہ سابعہ موقوف علیہ
First Year Dars E Nizami Books
| 1st Year Subjects | Recommended Books Year 1 |
| --- | --- |
| Jurisprudence | فقہ Maalaa Budda Minhu (Persian), al-Fiqh al-Muyassar |
| Conjugation | Meezaanus Sarf & Munshaib, Panj Ganj |
| Syntax | Nahw-Meer, Sharh Miat Aamil |
| Arabic Literature | Mufeedut Talibeen, Miftahul Arabia part-1,2 |
| Seerah | Seerat-e-Khaatam ul Anbiya'a |
| Logic | Taiseerul Mantiq |
| English | Compulsory |
| Persian | Gulistan Saadi |
| Hindi | ----- |
Darse Nizami Books PDF Free Download
درجہ سابعہ موقوف علیہ
SECOND YEAR Dars E Nizami Books
| 2nd Year Subjects | Recommended Books Year 2 |
| --- | --- |
| Conjugation | Ilmus Seeghah & Fusoole Akbari |
| Syntax | نحو Hidaayatun Nahw |
| Arabic Literature | Al-Qira'atul Waziha (II) & Nafhatul Adab |
| Jurisprudence | Noorul Eizaah & Quduri (Hajj chapter) |
| Logic Mirqaat | -- |
| Hadith | Mahfuzaat part-1,2 |
| English | -- |
| Hindi | -- |
Darse Nizami Books PDF Free Download
درجہ سابعہ موقوف علیہ
THIRD YEAR Dars E Nizami Books
| 3rd Year Subjects | Recommended Books Year 3 |
| --- | --- |
| Quranic Exegesis | Tarjamatul Quran (from Surah Qaaf to Surah Naas) |
| Jurisprudence | Qudoori (from Kitabul Buyu' to the end) |
| Syntax | Kaafiyah |
| Arabic Literature | Nafhatul Arab & Al-Qira'atul Wadihah (III) |
| Logic | Sharh Tahzeeb |
| Islamic Ethics | Taleemul Muta'allim |
| History | Tareekh e Khulafaa e Rashideen |
| Tajweed Books | Ilm ut Tajweed |
| English | -- |
| Mathematics | -- |
Darse Nizami Books PDF Free Download
درجہ سابعہ موقوف علیہ
FOURTH YEAR Dars E Nizami Books
| 4th Year Subjects | Recommended Books Year 4 |
| --- | --- |
| Quranic Exegesis | Tarjama Quran (from Surah Yusuf to Surah Qaaf) |
| Jurisprudence | Sharh Wiqaya, Kanzud Daqaaiq |
| Islamic Legal Theory | Usoolus Shaashi |
| Rhetoric | Duroosul Balaaghah |
| Hadith | Mishkaatul Aathaar |
| Logic | Qutubi |
| Arabic Literature | Muallimul Inshaa |
| History | Tareekh e Banu umayyiah, khilaafat e Abbasiya |
| Civilization | Ilm e madaniyyat |
| Tajweed | -- |
| English | -- |
| Mathematics | -- |
Darse Nizami Books PDF Free Download
درجہ سابعہ موقوف علیہ
FIFTH YEAR Dars E Nizami Books
| 5th Year Subjects | Recommended Books Year 5 |
| --- | --- |
| Quranic Exegesis | Tarjama Quran (from Beginning up to Surah Yusuf) |
| Jurisprudence | Hidayah Part I (complete) |
| Principles of Jurisprudence | Noorul Anwaar |
| Rhetoric | Mukhtasarul Ma'aani |
| Belief | Aqeedatut Tahawi |
| History | Tareekh e Salaateen e Hind |
| Biography | Suwar min Hayaatis Sahabah |
| Arabic Literature | Maqaamaat Hareeri |
Darse Nizami Books PDF Free Download
درجہ سابعہ موقوف علیہ
SIXTH YEAR Dars E Nizami Books
| 6th Year Subjects | Recommended Books Year 6 |
| --- | --- |
| Exegesis | Tafseer Jalaalain |
| Jurisprudence | Hidaya Part II |
| Principles of Exegesis | Al-Fauzul Kabeer |
| Principles of Jurisprudence | Husaami |
| Arabic Literature | Deewaan ul Mutanabbi |
| Philosophy | Mabadi al-Falsafa, Mebzi |
| Seerah | Asahh al Siyar |
Darse Nizami Books PDF Free Download
درجہ سابعہ موقوف علیہ
SEVENTH YEAR Dars E Nizami Books
| 7th Year Subjects | Recommended Books Year 7 |
| --- | --- |
| Hadith | Mishkaatul Masaabeeh & Nukhbatul Fikr |
| Jurisprudence | Hidaayah Aakhirain |
| Aqeedah | Sharh Aqaaid |
| Inheritance | Siraaji |
Darse Nizami Books PDF Free Download
درجہ سابعہ موقوف علیہ
EIGHTH YEAR (Dawrā Ḥadīth) Dars E Nizami Books
| 8tht Year Subjects | Recommended Books Year 8 |
| --- | --- |
| Hadith Book | Sahih al-Bukhari. |
| Hadith Book | Sahih Muslim |
| Hadith Book | Sunan Abu Dawood |
| Hadith Book | Sunan al-Nasa'i |
| Hadith Book | Sunan ibn Majah |
| Hadith Book | Tahaavi |
| Hadith Book | Shamaail Tirmizi |
| Hadith Book | Muatta Imam Maalik |
| Hadith Book | Imam Nawanai |
Darse Nizami Books PDF Free Download
AL HAI'AT UL WUSTA-Darse Nizami-Al Sadesa
AlHidayahVol5AlBushra-Darse Nizami-Al Sadesa
AlHidayahVol6AlBushra-Darse Nizami-Al Sadesa
AlHidayahVol7AlBushra-Darse Nizami-Al Sadesa
AlHidayahVol8AlBushra-Darse Nizami-Al Sadesa
Badee-ul-Meezan-Darse Nizami-Al Sadesa
Be-Masdar is Suroor-Darse Nizami-Al Sadesa
Bil Shimmah-Darja Maoqoof Alai (7th Year)
Bis Sadiah -Darja Maoqoof Alai (7th Year)
Hamdullah -Darja Maoqoof Alai (7th Year)
Iqd-ul-Aali -Darja Maoqoof Alai (7th Year)
Iqd-ul-Aali-1 -Darja Maoqoof Alai (7th Year)
Jaar Bardi -Darja Maoqoof Alai (7th Year)
khulasa-e-kedani -Darja Maoqoof Alai (7th Year)
khulasa-e-kedani-1 -Darse Nizami-Al Sadesa
Majmoa-e-Abdughafor-Darse Nizami-Al Sadesa
Majmoa-e-Mantiq-Darse Nizami-Al Sadesa
Majmoa-e-Meer-zahid-Darse Nizami-Al Sadesa
Mebzi -Darja Maoqoof Alai (7th Year)
Mirah-ul-Arwah -Darja Maoqoof Alai (7th Year)
Muheet-ul-Dairah -Darja Maoqoof Alai (7th Year)
Musallam us Suboot-1 -Darse Nizami 7th Year
Musallam-us-Suboot -Darse Nizami 7th Year
NUHBA TUL FIKAR IMDAD UN-NAZAR-1
NUHBA TUL FIKAR IMDAD UN-NAZAR-2
Qala Aqolo -Darja Maoqoof Alai (7th Year)
Qawaneen-e-Zaradi -Darse Nizami 7th Year
Sadra -Darja Maoqoof Alai (7th Year)
Shams-ul-Bazighah -Darse Nizami-Al Sadesa
SharahNukhbaTulFikrAlBushra -Darse Nizami 7th Year
SharahNukhbaTulFikrAlBushra_2 -Darse Nizami 7th Year
sharh-sullam-ul-uloom-li-mulla-hasan
Sullam-ul-Uloom -Darja Maoqoof Alai (7th Year)
Tahrer-e-Kindia -Darja Maoqoof Alai (7th Year)
Taiseer E Mustalah Ul Hadith Al Bushra-1
Taiseer E Mustalah Ul Hadith Al Bushra-2
Tasheel-ul-Mebzi-Darse Nizami-Al Sadesa
Tawzeeh-ul-Mebzi-Darse Nizami-Al Sadesa
Uqood-ul-Durar-Darse Nizami-Al Sadesa
Zabda tul Hawashi-Darse Nizami-Al Sadesa
Zanjani -Darja Maoqoof Alai (7th Year)
Zanjani-1 -Darja Maoqoof Alai (7th Year)
Zia-ul-Nujoom -Darja Maoqoof Alai (7th Year)
About CEO Al-Asad Online
Hafiz Abdul Hameed
Master In Islamic Studies
(Tajweed, Waqf)
Web Developer/Administrator
Web Content Writer
Blogger, SEO Expert
Graphic Designer
WhatsApp: +92 3017363500