A BIOGRAPHY AND HADĪTH COLLECTION OF IMAM BUKHĀRĪ AND IT'S COMMENTARY.
Full Name, Birth, Family and Parentage,His Knowledge and Travelling,His Teachers and Pupils. His Works,Al-Jāmi 'u ş-Şaħīħ (The authentic narrations) and His death
INTRODUCTION
Imam Bukhāri (biography)is an icon in the field of science of Hadīth. He contributed immensely to Hadīth collection and compilation. He is one of the six major collectors of Hadīth. In this unit, we shall survey his life history and examine his contribution to the science of Hadīth.Full Name, Birth and Parentage. His full name was Abu Abdullah Muhammad ibn Isma'il bn Ibrahim bn al- Mughirah ibn Bardazibah al-Ja'afi al-Bukhārī. He was born on Friday 13th Shawwāl 194 A. H..It is pertinent to note that there are different opinions concerning when the city of Bukhāra was conqured or occupied by the Muslims. Nevertheless,before the Islamic victories, Bukhāra was the capital city of the kingdom of Samania. Imam Bukhārī's (biography) forefathers were Zoroastrians. They were said to have accepted Islam on the hand of a one time ruler of the city of Bukhāra known as Yaman Ja`afi. That is the reason why the family came to be known as Ja`afa. Imam Bukhārī is also called Ja`afi. His father was a pious and rich man. He was a great personality in the field of the sayings and traditions of Prophet Muhammad (Ş). But this religious father died when his son was in his early childhood. So, the responsibility of his upbringing solely fell on Bukhāri`s mother.The mother was also a pious and great worshiper; it was reported that Imam Bukhārī became blind while he was still young and Almighty Allah returned the Imam's sight because of her pious mother's fervent supplications.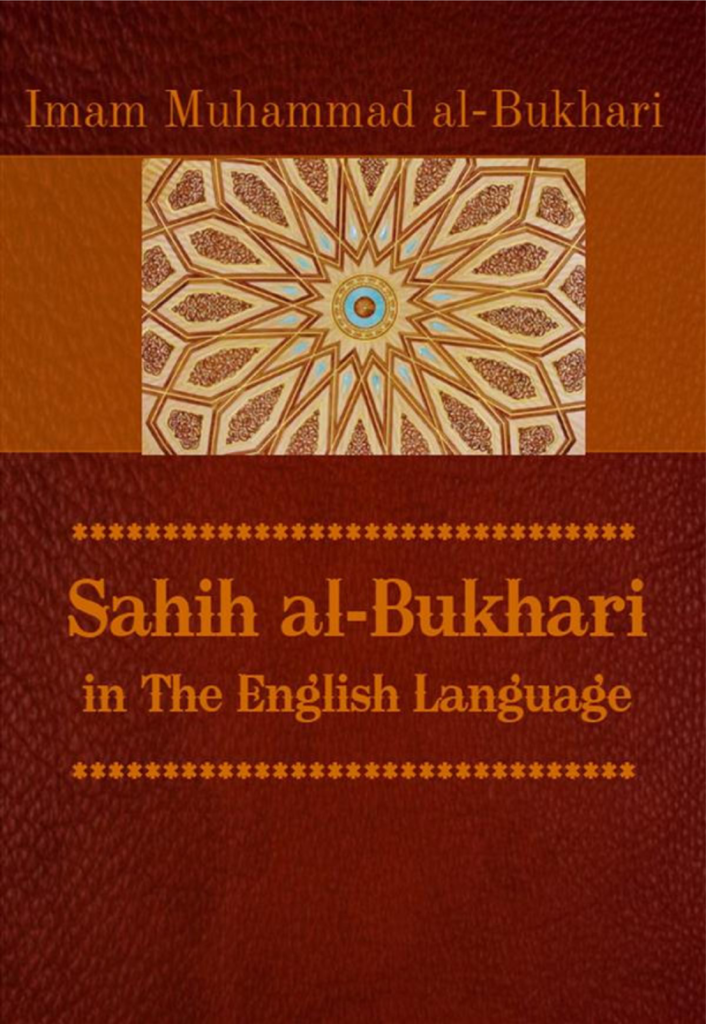 Write a short review of al-Jāmi 'u `ş-Şaħiħ of Imam Bukhārī: Commentaries on the al-Jāmi 'u `ş-Şaħiħ. The most poplar Tafseer works on the al-Jāmi 'u `ş-Şaħiħ are as follows:
1. Al-Kawākib ad-dārī fī sharħ Şaħiħi `l-Bukhāri. by Muhammad bn Yusuf. Ali al-Karmānīd. 786 AH. It contains explanation of strange words, grammatical analysis, verification of reports, names and nicknames, and reconciliation of apparent contradictions. It was completed in Makkah Mukarramah in 775 AH.
2. Fat-hu 'l-bārī bishar-ħ Şaħiħ al-Bukhārī by Ahmad bn Ali bn Muhammad bn Muhammad bn Hajar al-Asqalānī from Asqalān in Egypt ( 773-852). This is regarded as the best of all the commentaries.
Sahih al-Bukhari Vol. 1 – English PDF
Sahih al-Bukhari Vol. 2 – English PDF
Sahih al-Bukhari Vol. 3 – English PDF
Sahih al-Bukhari Vol. 4 – English PDF
Sahih al-Bukhari Vol. 5 – English PDF
Sahih al-Bukhari Vol. 6 – English PDF
Sahih al-Bukhari Vol. 7 – English PDF
Sahih al-Bukhari Vol. 8 – English PDF
Sahih al-Bukhari Vol. 9 – English PDF
Shahih Bukhari Volume 1 (Muhammad dawood Raaz)
Shahih Bukhari Volume 2 (Muhammad dawood Raaz)
Shahih Bukhari Volume 3 (Muhammad dawood Raaz)
Shahih Bukhari Volume 4 (Muhammad dawood Raaz)
Shahih Bukhari Volume 5 (Muhammad dawood Raaz)
Shahih Bukhari Volume 6 (Muhammad dawood Raaz)
Shahih Bukhari Volume 7 (Muhammad dawood Raaz)
Shahih Bukhari Volume 8 (Muhammad dawood Raaz)
(Hafiz Abdul Sattar Hammad)صحیح البخاری جلد # 1
(Hafiz Abdul Sattar Hammad)صحیح البخاری جلد # 2
(Hafiz Abdul Sattar Hammad)صحیح البخاری جلد # 3
(Hafiz Abdul Sattar Hammad)صحیح البخاری جلد # 4
(Hafiz Abdul Sattar Hammad)صحیح البخاری جلد # 5
(Hafiz Abdul Sattar Hammad)صحیح البخاری جلد # 6
Nuzahat ul Qari (Sharah Sahih Al Bukhari Jild) # 1
Nuzahat ul Qari (Sharah Sahih Al Bukhari Jild) # 2
Nuzahat ul Qari (Sharah Sahih Al Bukhari Jild) # 3
Nuzahat ul Qari (Sharah Sahih Al Bukhari Jild) # 4
Nuzahat ul Qari (Sharah Sahih Al Bukhari Jild) # 5

Download



https://youtu.be/VnK_fsCgFqc
About CEO Al-Asad Online
Hafiz Abdul Hameed
Master In Islamic Studies
(Tajweed, Waqf)
Web Developer/Administrator
Web Content Writer
Blogger, SEO Expert
Graphic Designer
WhatsApp: +92 3017363500