Can creatures have remote knowledge?
If Sulaymān had believed that his courtiers had no knowledge of the location of the throne placed at a distance of 900 miles and of carrying it over such a vast distance, he would never have asked who would bring it. On the contrary, he would have implored Allāh: 'O Allāh! Send to me the throne of queen Balqīs because You are the only one who possesses absolute power.'
 In short, we learn from the Qur'ān that knowledge of distant objects does not constit ute disbelief. Sulaymān did not commit disbelief because he was exercising the invisible powers delegated to him by Allāh Himself. Similarly, if the present-day Muslims adopt the belief that 'Alī Hujwīrī, 'Abd-ul-Qādir Jīlānī, Sultān Bāhū and the other saints and virtuous people know us and possess the God-given power to help us out of our problems, they cannot be guilty of perpetrating an act of disbelief and are not out of the fold of Islam. Just as it was not disbelief in the case of Sulaymān , similarly, it is absolutely valid in their case, because the saint s are as divinely inspired as were the courtiers of Sulaymān , more particularly Āsif bin Barakhyā. In both cases, these special people are blessed by Allāh to possess these powers, and the exercise of these powers is divinely sanctioned. When Allāh alone has the absolute power, His laws are eternal and cannot be modified by the vagaries of time and space or selectively applied on the basis of individual fluctuation or change in circumstances. If they were applied in the past, they can be applied even now. If they did not constit ute disbelief during the time of Sulaymān , how can they do so in the modern times? Human power wavers but God's power is absolute.
Umar Fārūq's inspiration: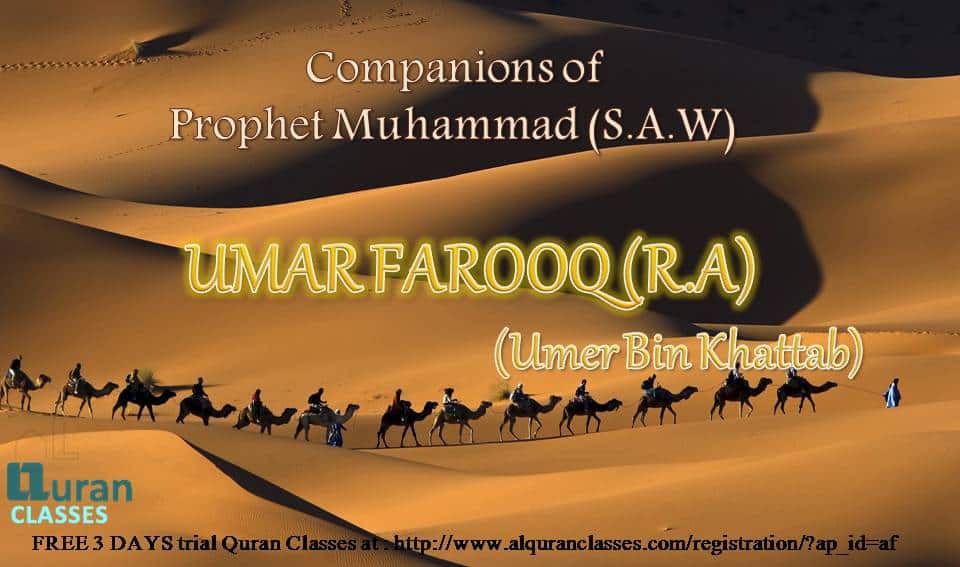 The unknown is revealed to the chosen people of Allāh whom He has invested with special spirit ual powers. It was a proof of these spiritual benefits that the Companions directly groomed by the holy Prophet  himself could issue instructions directly to their commanders in the battlefield over a distance of thousands of miles without using material means. Once, the Islamic army was arrayed in battle against their enemies under the command of Sāriyah bin Jabal. The enemy made a clever tactical move and the Islamic forces were completely besieged by them. Precisely at that time, 'Umar Fārūq was delivering the Friday sermon from the pulpit at Medina. On account of his spirit ual concentrat ion, the battle scenario was right before his eyes. During the sermon, he proclaimed loudly: O Sāriyah! Go behind the mountain!
(Abū Nu'aym narrated it in Dalā'il-un-nubuwwah (p.507); Khatīb T abrīzī, Mishkāt-ul-masābīh, b. of fadā'il (virtues) ch.8 (3:318#5954); Ibn 'Asākir in Tahdhīb tārīkh Dimashq al-kabīr generally known as Tārīkh/Tahdhīb Ibn 'Asākir; Ibn Kathīr in al-Bidāyah wan-nihāyah (5:210-1) and declared its chain of authorities as excellent and fair
(jayyid hasan); 'Asqalānī graded its chain of transmission hasan (fair) in al-Isābah fī tamyīz-is-sahābah (2:3); 'Alī alHindī, Kanz-ul-'ummāl (12:571,572,573 #35788-91); 'Ajlawnī, Kashf-ul-khifā' wa muzīl-ul-ilbās (2:514#3172); and Albānī in Silsilat-ul-ahādīth-is-sahīhah (#1110).  
 After saying this, he resumed delivering the sermon. He was performing t wo acts simultaneously: he was delivering the Friday sermon at the Prophet's Mosque, and at the same time he was directly issuing instructions to his commander at the battlefield. He neither possessed the radar system nor the mobile phone, which could inform him about the event s at the battlefield. It was a miracle of the spirit ual power Allāh had blessed him with, which helped his inner eye to survey all that was happening at such a vast distance. Sāriyah bin Jabal actually received the message from 'Umar Fārūq and immediately led his force behind the mountain and achieved victory over the enemy. The enemy attack fizzled out, and when the Islamic forces hit back, the enemy was trounced.
Difference between spiritual inspiration and knowledge of the unseen
Another misconception needs to be removed which tends to confuse inspiration with invisible knowledge. The two phenomena are, in fact, poles apart. As opposed to knowledge of the unseen, divine inspiration is a kind of revelation; it means to unravel something that is concealed; it is a curtain-raiser as it lift s the curtain on something that is hidden, and it applies only to the creatures. Allāh transcends these reservations as He embodies in Himself the knowledge of the unseen. Since nothing is hidden from Him, the question of raising the curtain or lifting the veil does not arise in His case. It is the prerogative of the saints of Allāh, which He Himself has awarded to them. It is by virtue of this power that the secrets of hidden things are revealed to them and this knowledge does not amount to disbelief because it comes about in exercise of the power conferred on them by Allāh Himself. The curtain is raised on hidden things for the saints and Allāh lifts their veils and this strikes the saints with the force of revelation. Here the two powers merge: the direct and original power of Allāh and the indirect and reflected power of the saint, but the merger cannot be willed by the saint as it can be sanctioned by Allāh alone. This is what the concept of divine unity boils down to. The allegation of disbelief can be justified only if we arrogate the attributes of Allāh to not-Allāh. There is nothing in the depths of the earth and the immensities of the heavens that is hidden to Allāh. He knows everything that is unknown to His creatures, and He knows all that is revealed to them too. The Lord says:
Surely, there is nothing on the earth and in the heavens that is hidden to Allāh! (Qur'ān (Āl 'Imrān, the Family of 'Imrān) 3:5)
 This Qur'ānic verse expressly states that to attribute inspirat ion to Allāh who is the source of all inspiration is to limit the divine powers and to confine knowledge of the unseen within narrow grooves, which certainly violates the concept of divine unity because kashf means to unravel what is hidden while nothing is hidden to Allāh. Since things are concealed to human beings, Allāh conferred on His chosen people, as a mark of their distinction, the power of inspiration, which revealed to them the near and distant objects. [For a detailed st udy of the unseen, please refer to our Urdu book 'Aqīdah 'ilm ghayb (Doctrine of the Knowledge of the Unseen)