The ranking of Prophetic knowledge:
The claim that man can acquire the whole knowledge is meaningless. Knowledge is an endless continuity of information and awareness which is infinitely spread out in the universe. It is acquired by the seeker as well as gifted by Allah. Allah confers it upon His chosen servants, the Prophets and Messengers through His Perfect Might. The Holy Prophet is the Beloved Messenger of the Lord of the universe. He is the final Messenger of Allah for whom Allah has created the entire universe. It is beyond our estimation and evaluation to know and measure as to what knowledge and how much of it Allah bestowed upon His Beloved.
God has granted everything to the Prophet ; That is in the embrace of the best of men.
As already mentioned there is someone higher in rank in the field of knowledge than the one who claims to be high. We should also bear in mind that the level of Prophetic knowledge begins where all the knowledgeable ranks come to an end. The rank of Prophetic knowledge is always too elevated to be imagined. It is the highest in the universe beyond which is the impenetrable knowledge of Godship. Human mind is not formed to have any idea of the Divine Knowledge. A study of the sacred life of Allah's Messenger reveals that he was raised to the highest station of knowledge but still he demonstrated for us a perfect lesson of modesty and humility through the conduct of his life. His is an incomparable high ranking in knowledge. Talking of mankind Allah Almighty has said that human beings have been granted but very little of knowledge:
"You have been given a very little part of knowledge." (Quran, 17:85.)
The total extent of knowledge acquired by mankind is just a portion of what the Holy Prophet possesses. It is from him that all knowledge has emanated. He said:
"I am the city of knowledge and Ali its door." (Hakim, al-Mustadrak alas-sahih ayn, 3:124.) On another occasion he said:
"I am the home of wisdom and Ali its door." ( Tirmidhi, al-Jami'-us-sah ih, abwab-ul-manaqib, 2:214. )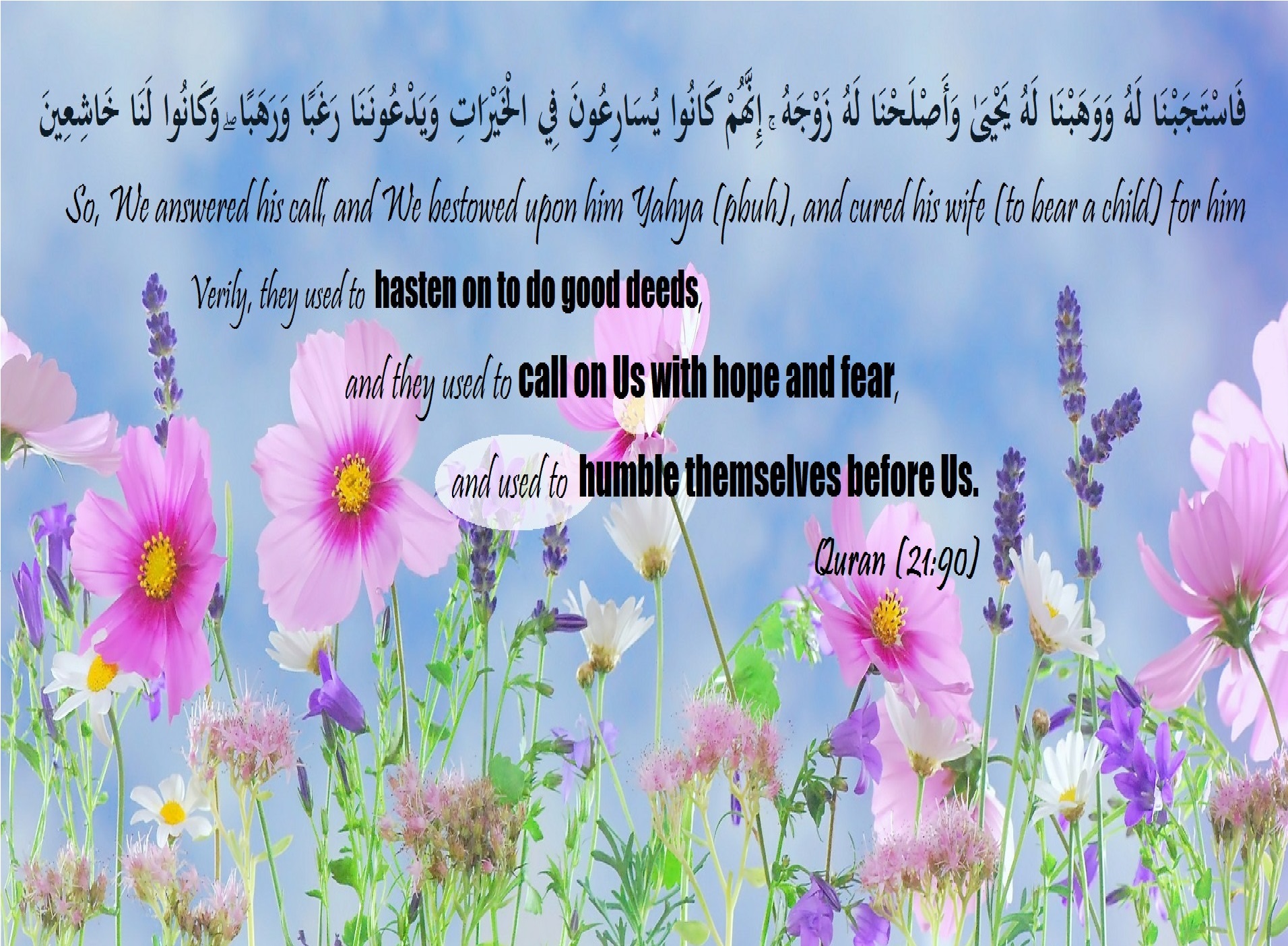 So, the Holy Prophet is the fountainhead of knowledge in the annals of human history. It is his attribute alone that standing on the pulpit he told all the truths and events from the initiation of the universe till the day of reckoning and answered the questions of every questioner. He who possesses knowledge of the whole universe, the beloved Messenger of Allah encouraged us and taught us a lesson of humility and modesty when he said to his humble students and companions who used to quench the thirst of their knowledge at his fountain that they were better in the worldly affairs than he. His modesty is adorable and glorious. His every action exhibits his obedience to his Lord. His every word displays his gratitude to his Lord. How humble a common man must therefore be? What in reality is the whole universe; splendid and high or inferior and low rather nothing? What man is today proud of; his knowledge or his ignorance he is unaware of? Why does he become so arrogant? He becomes conceited, haughty and arrogant just for the insignificant knowledge he has his hand on. That is wicked of man. Knowledge must always result in upright character embellished with the traits of humility and submissiveness.
Humbleness stands for dignity :
When a person is blessed with knowledge by Allah Almighty , he gets immersed in gratitude. He bows down before his Lord and prostrates to submit his thanks and obedience. But if unfortunately, assuming high position for his knowledge and worship, he rebels and transgresses and becomes stiff-neck he turns into Satan because arrogance and disobedience are Satanic qualities. But humbleness and submissiveness are angelic traits; they in return beget dignity and splendour.  Bowing down earns elevation. When a servant bows down before his Creator, He showers respect and honour on him. They turn towards Him to quench the thirst of knowledge. Man continues to bow down seeking more and more knowledge. Allah Almighty keeps raising his status higher and higher. Iqbal says: Humble yourself to exalt yourself; The seed gets buried to become flowers.
The gist of the discussion is that humbleness, modesty and humility are the outcome of knowledge. Feeling of lacking knowledge overpowers him welling eyes with tears. Knowledge and arrogance cannot be yoked together or rather they cannot exit together. Knowledge does not dwell in a heart filled with arrogance; it departs forever. Contrary to that knowledge illumines the heart imbued with humility and modesty; it flourishes there with in peace and comfort.