The Battle Begins
    At the beginning of the battle 'Aamir Hazrami, the claimant for the revenge of his brother's death, advanced first and called for a duel. Hazrat 'Umar's slave Mahj'a came out to challenge him and got killed. 'Utba, the commander of the army who was accused by Abu Jahl for trying to avoid fighting for the sake of his son and was enraged at the accusation, stepped into the battlefield with his brother and son and challenged the Muslims for a duel. He was wearing the feathers of ostrich on his chest to distinguish himself as a chief according to the tradition of the Arab culture. Hazrat Awf, Hazrat Mu'az, and Hazrat 'Abdullah bin Rawaha stepped forward to challenge them. 'Utba asked them their names and lineage. Learning that all the three were Ansar, he retorted,
"I have nothing to do with you." Then he called out the Prophet (PBUH) and said, "Muhammad, they are not our equal." The Prophet (PBUH) called the Ansar back and asked Hazrat Hamza, Hazrat 'Ali, and Hazrat Abu 'Ubayda to come forward to face the Quraysh chiefs. As they were covering their faces, 'Utba inquired of them their identity. Upon learning who they were, 'Utba consented to fight by saying: "Yes, you are our equal."
     'Utba challenged Hazrat Hamza and Waleed challenged Hazrat 'Ali. 'Utba and Waleed were killed. 'Utba's brother Shayba, however, injured Hazrat Abu 'Ubayda. Hazrat 'Ali killed Shayba and brought Abu 'Ubayda on his shoulder to the Prophet (PBUH) Hazrat Abu 'Ubayda asked the Prophet (PBUH) ,"Did I remain deprived of the blessings of martyrdom?" The Prophet (PBUH) replied, "No, you received martyrdom." Abu 'Ubayda then spoke, "Had Abu Talib been alive today, he would have agreed that I qualified for what he had mentioned in his verse:
"We will surrender Muhammad (PBUH) to the enemies only when we fall dead around him.We forget our sons and wives for him." (Sunan Abi Dawood, Kitabul Jihad, Babul Mubarza min Hadith 'Ali, Musnad Ahmad, 1: 117.)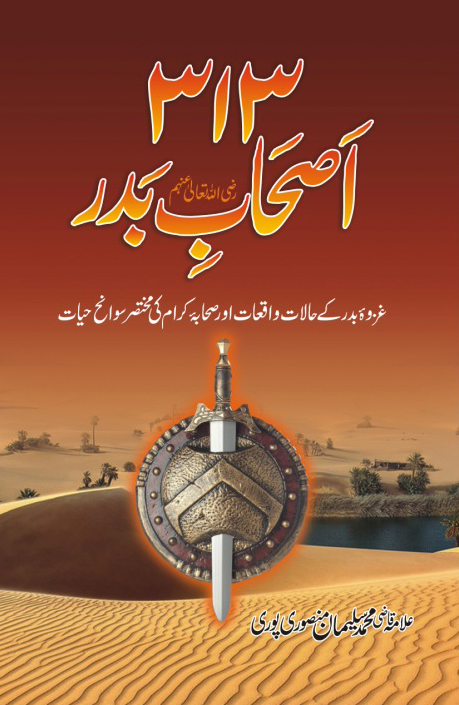 Sa'eed bin Al-'Aas's son 'Ubayda stepped out of his row fully covered with iron dress and called out for a match with the challenging words: "I am Abu Kirsh." Hazrat Zubayr accepted his challenge and stepped forward. As only the eyes of 'Ubayda were visible under his iron dress, Hazrat Zubayr hit him in his eyes with his lance. 'Ubayda fell to the ground and died. Hazrat Zubayr pulled out his lance with difficulty whose points got bent. This lance was kept as souvenir of the Battle of Badr. The Prophet (PBUH) asked Hazrat Zubayr to give that lance to him. After him (pbuh), it passed down to the four Caliphs. ( Sahih Al-Bukhari, Kitabul Maghazi, Bab B'adal Shuhood AlMalaeka Badran. ) Then it reached Hazrat 'Abdullah bin Zubayr. Hazrat Zubayr had received several serious injuries in this battle. The wound that he had received at his shoulder was so deep that a finger could be dipped into its scar. His little son 'Urwa used to play with the scars of those wounds in his childhood.
   The sword that Hazrat Zubayr had used in that battle had fallen from his hands while he was fighting. When 'Abdullah bin Zubayr was martyred, 'Abdul Malik, the Caliph, asked 'Urwa if he could recognize that sword. 'Abdullah answered in the affirmative and explained that in the Battle of Badr the sword had received blunt marks at its edge. 'Abdul Malik confirmed it and by way of appreciation recited a line of a couplet:
 "There are small dents in their swords due to fierce fighting between armies". (This is the first line of a couplet by Babgha Zubyani.)
'Abdul Malik gave the sword back to 'Urwa. Its price was estimated to be three thousand. Its handle was treated with silver. (Sahih Al-Bukhari, Kitabul Maghazi, B'ad Bab Qatl Abi Jahl. )
     Now the all-out battle began. The Makkan polytheists were fighting on the strength of their resources, whereas the Prophet (PBUH) had put down his head in prostration before Allah and was beseeching His help. (Seearatun Nabi, 1: 324.)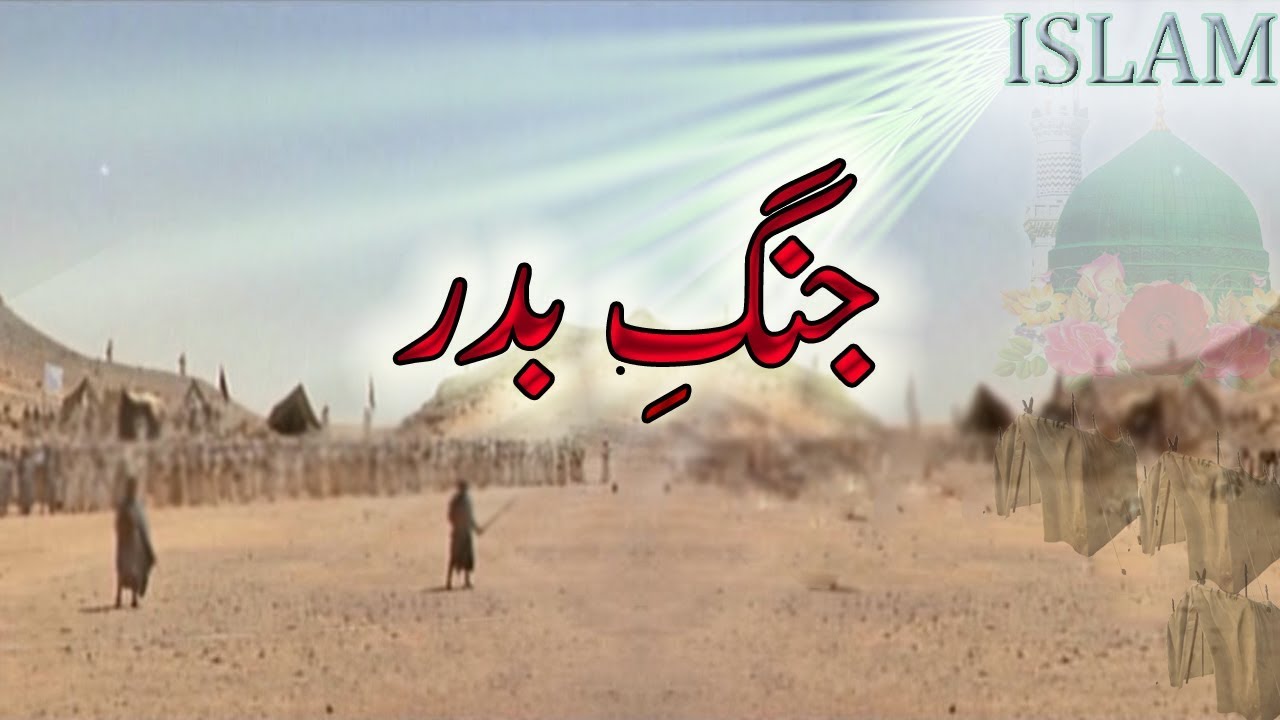 Famous Leaders of Disbelievers Killed
Abu Jahl was known as the severest opponent of Islam. That is why Mu'awwiz and Mu'az, two brothers from the Ansar who were quite young, had planned to find him in the battlefield and kill him, even if they had to risk their lives for it. Hazrat 'Abdur Rahman® narrates that in the battlefield he saw two youths, one of whom asked him in a low voice in his ears, "Where is Abu Jahl?" Surprised at the question, 'Abdur Rahman asked him, "What do you have to do with Abu Jahl, my nephew?" He replied, "I have made a covenant with Allah that wherever I find him, I will kill him or get killed in order to carry out my mission." 'Abdur Rahman says that before he could reply the question of the young boy, the other one asked him the same question in a low voice in his ears. 'Abdur Rahman® showed Abu Jahl to them in the battlefield. The next moment they rushed toward Abu Jahl, attacked him fiercely and killed him. These youths were the sons of 'Afra`. ( Sahih Al-Bukhari, Sahih Muslim, Kitabul Jihad was Siyar. ) Abu Jahl's son 'Ikrama attacked Mu'az from behind and hit him in the shoulder, cutting his arm so seriously that it just hung loosely by his shoulder. Mu'az chased 'Ikrama, but he escaped. Mu'az kept fighting. His injured hand hanging loosely was causing him inconvenience. He put it beneath his foot and pulled it off from his body, thus relieving himself from this cumbersome situation to be able to fight freely. (Seerat Ibn Hisham, 1: 635, Musnad Ahmad, 1: 444.)
     The Prophet (PBUH) had said earlier that some persons fighting from the side of the disbelievers were, in fact, forced to join the battle against their will. He had mentioned their names, which included the name of Abul Buhtari. When Mujazzar Ansari® came upon Abul
Buhtari in the battlefield, he told him that he was sparing him as the Prophet (pbuh) had forbidden Muslims to kill him. Abul Buhtari had an associate with him and inquired Mujazzar® if his associate would also be spared. Finding that the answer was in the negative, Abul Buhtari said, "I do not want to take the accusation of the Arab women that Abul Buhtari deserted his associate to save his life." Saying this he attacked Mujazzar reciting the following war couplet:
   "A gentleman does not desert his associate until he meets death or is about to die." (Asadulghaba, 4: 288,  Al-Bidaya wan Nihaya, 3: 285.)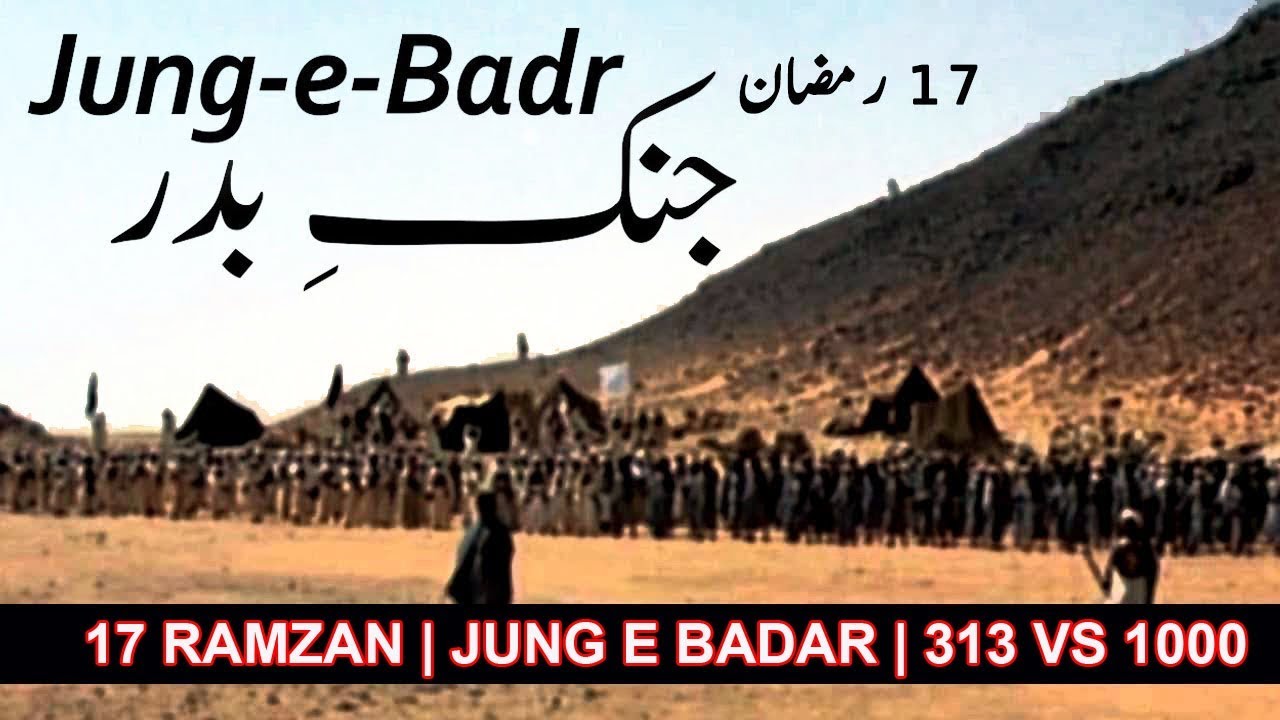 He got killed in the fight. The death of 'Utba and Abu Jahl disheartened the army of the Quraysh. Umayya bin Khalaf, the archenemy of the Prophet (PBUH) was also participating in the Battle of Badr. Hazrat 'Abdur Rahman bin 'Awf had at one time in the past given him his word that he would provide him protection if he came to Madinah. There was a good opportunity for the Muslims in the Battle of Badr to punish Umayya bin Khalaf for his enmity to the Prophet (PBUH) ,But, as keeping of a promise is mandatory in Islam, Hazrat 'Abdur Rahman tried to save Umayya's life by helping him escape and escorted him to the mountain. By chance Hazrat Bilal® saw them and informed the Ansar about Umayya's escape. They fell upon him. Hazrat 'Abdur Rahman put forward Umayya's son whom the Ansar killed and then came after Umayya. Hazrat 'Abdur Rahman® asked Umayya to lie down on the ground and then he himself lay down on him to cover his body to protect him. The angry Ansar killed Umayya, nevertheless. Hazrat 'Abdur Rahman® also got injured in his effort to save the life of Umayya; the scar of that wound remained visible on him for a long time. (PBUH) Disheartened by the death of their leaders 'Utba and Abu Jahl, the Makkan army declared surrender and the Muslims started arresting them. Among the captives were Hazrat 'Abbas, 'Aqeel (brother of Hazrat 'Ali), Nawfal, Aswad bin 'Aamir, 'Abd bin Zam'a and many other dignitaries.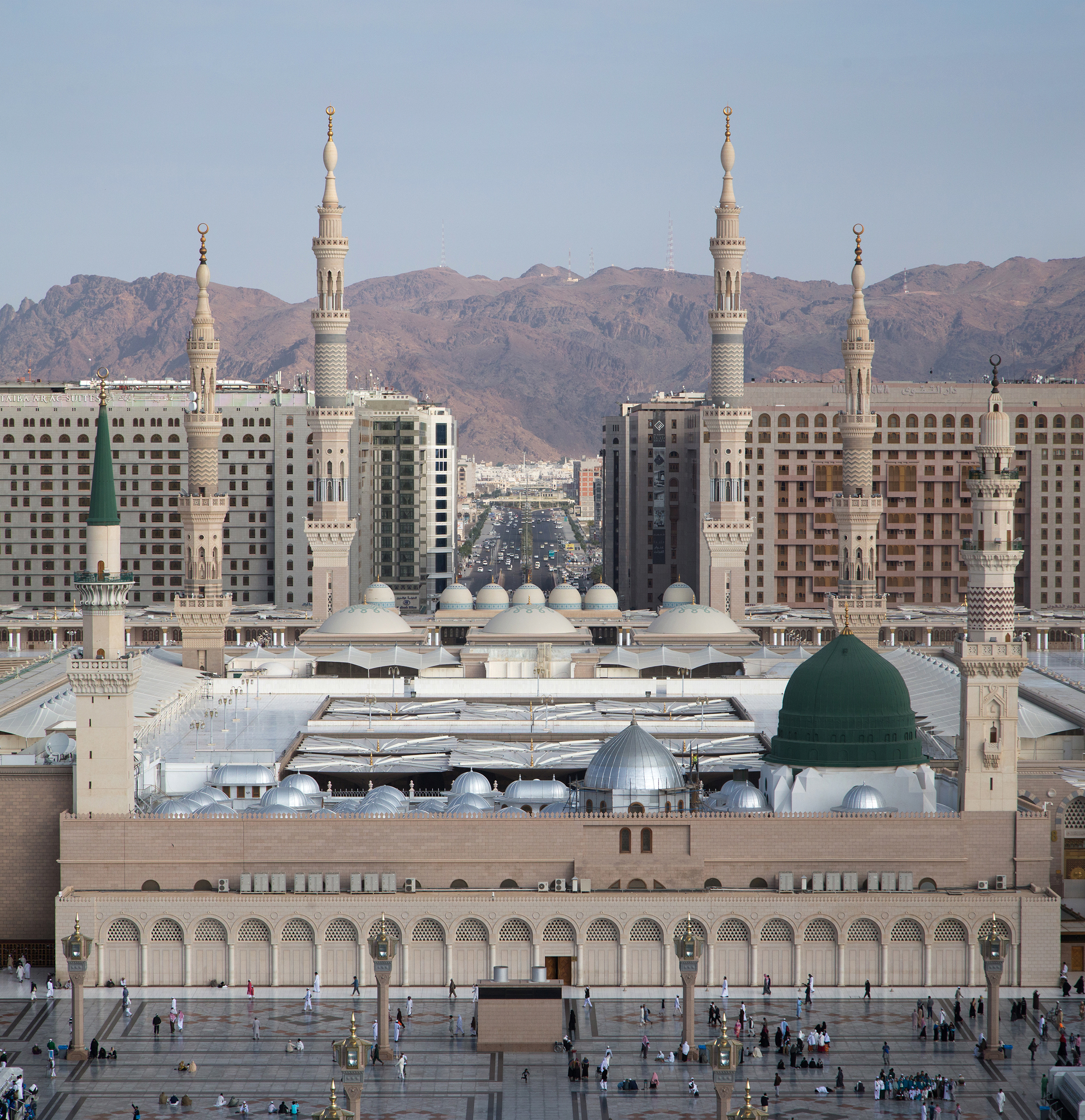 The Prophet (PBUH) ordered his Companions to find out about the ultimate fate of Abu Jahl. 'Abdullah bin Mas'ud found him lying injured in the battlefield breathing his last. He asked him, "Are you Abu Jahl?" He curtly replied, "If a person got killed by his people, what is in it for them to be proud of." 'Abdullah bin Mas'ud chopped off his head and brought it to the Prophet ((PBUH).(Sahih Al-Bukhari, Kitabul Maghazi, Bab Qatl Abi Jahl.)
  About CEO Al-Asad Online
Hafiz Abdul Hameed
Master In Islamic Studies
(Tajweed, Waqf)
Web Developer/Administrator
Web Content Writer
Blogger, SEO Expert
Graphic Designer
WhatsApp: +92 3017363500
E-Mail: hdhuddi@gmail.com