THE ISLAMIC WAY OF PREVENTING LEWDNESS

aFter DIsCussIOn of evidences from Qur'an and hadith, it seems appropriate to present a bird's eye view of all the commandments of Islam about hijab and the system it advocates for the prevention of shamelessness in society. In his explanation of Sñrat al-Aúzób, Mufti Muúammad Shafī' writes:
Shamelessness, immorality, adultery and all that is conducive to it are amongst the dangerous evils which destroy not only its perpetrators but also families, communities, and, at times, great nations. A thorough investigation behind many of the murders and other heinous crimes today reveals a trail of lust and women. This is why no nation, no religion, and no region of this world has ever disagreed about the evils of shamelessness and immorality.
In this last era, Western societies have rebelled against their own religious values and traditions to promote sexual freedom. They have plunged their societies and civilizations into a sexual anarchy where everyone is invited to engage in indecency and immorality. However, they could not ignore the dangerous consequences of such freedom and had to declare prostitution, rape, and public sex, as crimes. This is like somebody who lights and fuels a fire in a forest and then worries about how to control the flames. Or, like someone who puts his pot on a burning fire and then tries to stop it from boiling over.
On the contrary, Islam not only declares such harmful and criminal activities as severely punishable, but it also regulates and prohibits any other related activities which may lead to these heinous crimes. For example, to fulfill the objective of protecting societies against rape, adultery, and immorality, the regulations began with asking people to lower their gaze and to stop free and unchecked intermingling of the sexes. Then it asked women to stay in their homes and to cover themselves completely when they come out, to walk on the sides of street, and not to wear perfumes or trinkets that make sound. And for those indifferent to these restrictions, it prescribed such severe punishments that serve as a lesson and deterrent for the rest of society.
In order to justify their shamelessness, the West and its counterparts put forward a number of arguments about how keeping women in hijab is psychologically, socially, and economically destructive. Many contemporary scholars have countered these arguments in detail. For our purpose here, it is sufficient to understand that even lesser crimes like stealing, robbing, and embezzlement, carry some benefits but if the repercussions of shamelessness were to be seen, they would condemn it unconditionally. Even if there was social and economical benefit in bringing women out of hijab, no sane person would deem it beneficial if [it was known] that it abetted in undoing the moral fabric of society and spawned the type of widespread immorality that cripples an entire nation.
CUTTING OFF THE MEANS—THE GOLDEN PRINCIPLE OF PREVENTING EVIL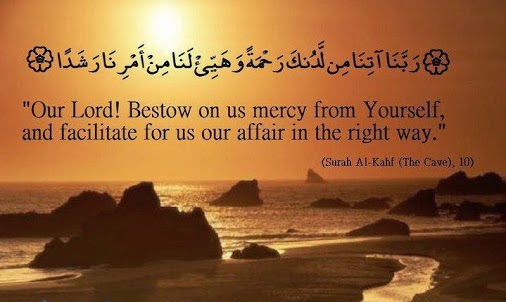 Just as belief in the oneness of Allah u, the prophets, and Day of Judgment, were central to and common to all the Shari'as brought by the prophets, likewise; every Shari'a agreed that transgression, sins, and lewdness were categorically forbidden. The previous religions never forbid the means until they became an accessory to a crime. However, since the Shari'a brought by the Blessed Prophet s was to remain in effect until the Day of Judgment, Allah u preserved it by forbidding all such means which, left to their potentialities, may lead to wrongful, indecent, and criminal activities. For example, where drinking alcohol was declared forbidden, so was making, selling, and even serving it. Likewise, all activities that are a vehicle for usury [interest] are also forbidden. Thus, the jurists declare all profits gained through such activities as unlawful. Idol-worship and associating deities with Allah u are a major and unpardonable sin in Islam. Therefore, all the channels that lead to associating with Allah u are also condemned. For example, the polytheists worshipped the sun at the time of sunrise, sunset and at midday; therefore, it was forbidden for Muslims to pray their üalót during these times to avoid resemblance with the polytheists. Also, drawing pictures and making idols also served as a means to idol-worship; therefore, they also were prohibited.
In the same way, when the Shari'a prohibited out-of-wedlock sex and adultery, it also prohibited all the avenues that lead to it. For example, it is clear from the aúódõth that to look at a non-maúram of the opposite sex with lust was declared an adultery of the eyes; to hear them, adultery of the ears; to touch them, adultery of the hands; and to walk towards them, adultery of the feet.
However, the scope of potential causes and means to sin is so broad that, had they all been prohibited, life would be straitened and every movement restricted, which is against the nature of the Shari'a. The Qur'an openly declares: (and did not impose any hardship on you in the religion..) ( 22:78)
This is why the restrictions on the causes and means of forbidden acts are classified as follows:
The means which are so close to sin that they would most likely lead a person to it are forbidden.
The means which are remotely connected to a sin and may not necessarily lead to it are undesirable [makrñh].
Any means which bear no direct relation with a sin and rarely lead a person to it are in the category of permissible acts [mubóúót].
The example of one [1] is buying and selling liquor. It is forbidden because it is closely associated with drinking alcohol. Similarly, touching a non-maúram woman with lust is not adultery but it is forbidden on the basis that the likelihood is that it will lead to adultery.
The example of two [2] is selling grapes to a wine-maker who admits to buying them to make wine. Selling grapes is not forbidden but in this case it will be undesirable. Similarly, renting a building to open a bank or a theater or any other forbidden activity would also fall in the category of undesirable.
The example of three [3] is selling grapes to the public. Though it is certainly possible that someone is buying the grapes to make wine, but as the seller does not have foreknowledge of it, his business is permissible.
It is also important to remember that if the Shari'a declares any mean or cause of a sin as forbidden, it remains forbidden regardless of whether it is a cause of sin or not in any given situation. In that case, to contest its prohibition is also forbidden.
The hijab for women is also based on the same principle of cutting off-the-means, as not observing it is likely to lead to other sins. The above three principles will apply here as well. For example, uncovering the body in front of a non-maúram is forbidden because of the likelihood of it leading to sin. Though it may not lead to sin every time, it is absolutely forbidden except when it is required for medical reasons. Also, the ruling of impermissiblity cannot be changed due to circumstances or the times. It was forbidden in the beginning of Islam and continues to be forbidden to this day.
An example of the second and third principle in this regard is the example of women leaving their homes covered with 'abóya or wrapped in a long cover-all. If coming out with 'abóya leads to fitna, it will be undesirable. But if there is no likelihood of fitna, it is permissible. Thus, the ruling about this matter may change depending upon the circumstances. In the time of the Blessed Prophet , the likelihood of women coming out of their homes being a cause of fitna was little. Therefore, he allowed them to come to the masjid wearing an 'abóya or a cover-all. Though he persuaded them to offer their üalót in their homes [as it was more rewarding for them to do so], he did not stop them from coming to the masjid since there was no likelihood of fitna at that time. After the Blessed Prophet s passed away, when the ýaúóba l saw changes in the times and saw that it was no longer safe for women to come to the masjid, even if they came wearing an 'abóya, they agreed to request them not to come to the masjid anymore.
'ô'isha once said that if the Blessed Prophet  had witnessed the present times, he would have barred women from going to the masjid. This proves that the step taken by the ýaúóba l was not any different than what the Blessed Prophet  might have done. Since the conditions under which the Blessed Prophet  permitted women to come the masjid were no longer met, the ruling in this matter also changed.For more information
What are the commandant about wearing jewellery?