Arabic Flower – Each country has the right of displaying what is best about their country. Flowers are the best national symbol to display. It might seem strange that Arab countries don't have a wide variety of flora. We can see why, given the large areas of desert. Other factors, like lack of rain or soil, also contribute to this phenomenon.
This makes it difficult for plants to thrive in the region. The desert turning green is one of nature's most stunning sights. Don't let this fool you. Many Arab countries receive a lot of rainwater each year.
Some have snow! Flowers have been an integral part of national identity for centuries. Floral patterns and motifs can be found in the Arab world since the Islamic period. Here are some national Arabic flowers from the Arab league.
Suggested Read:  The Silk Roads , History of the World, World War I, The Islamic World by Ladan Akbarnia, Nahj al-Balagha, Lost Islamic History, Stranger The History, Realizing Islam, Prophet Muhammad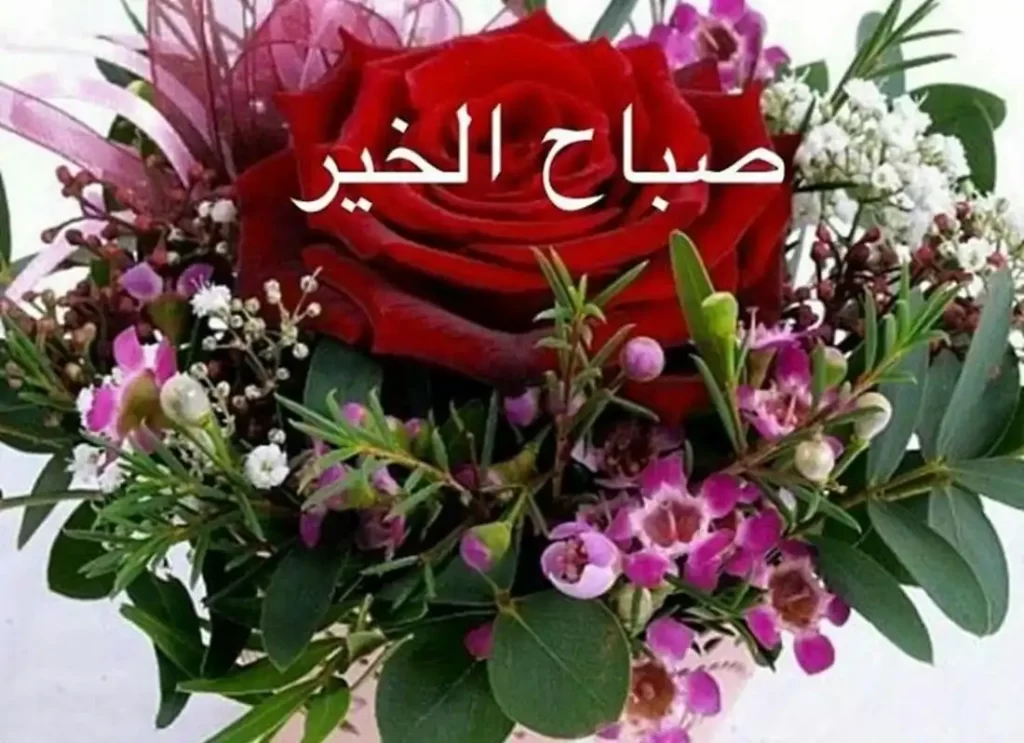 Some interesting facts and examples
| | |
| --- | --- |
| Country | National Flowers |
| Algeria | Roof Iris ( Iris Tectorum). |
| Bahrain | Sunflower ( Helianthus). |
| Egypt | Lotus ( Nymphaea Lotus). |
| Iraq | Rose (Rosa). |
| Jordan | Black Iris (Iris Nigricans) |
| Kuwait | Arfaj (Rhanterum Epapposum) |
| Lebanon | Cyclamen ( Cyclamen |
| Libya | Pomegranate blossom (Punica granatum) |
| Mauritania | Mauritanian Mallow (Mauritanian Malva) |
| Morocco | Wild Rose (Rosa acicularis) |
| Oman | Desert rose ( Adenium Obesum |
| Palestine | Faqqua Iris (Iris haynei) |
| Qatar | Sea-Lavender (limonium) |
| Saudi Arabia and Syria | Royal Jasmine ( Jasminum grandeiflorum). |
| Sudan | Rose mallow, or Shoeblack ( Hibiscus rose-sinensis). |
| UAE | Tribulus (Tribulus Omanense) |
| Yemen | Arabian Coffee (Coffea Arabica) |
http://www.quranmualim.com/
Suggested Read:  The Afghanistan File , Islam in Saudi Arabia, Top Seller: Islamic Art by Luca Mozzati, Jewish Morocco, Kingdoms of Faith and Islamic History For Kids: Story of Uhud
Five national flowers of the Middle East
1. Turkey, Tulips
Today, tulips are associated most closely with the Netherlands. They cover vast areas of land and come in a variety of colors that can be seen from miles.
2. Lotus, Egypt
The lotus flower is sometimes called "the sacred Lily of the Nile". Its mention can be traced back as far as ancient times, in hieroglyphics and most notably on Tutankhamun's wreath.
3. Poppy, Palestine
The red poppy is a long-standing feature of Palestinian art.
4. Jasmine, Syria
Jasmine is a word that comes from the Persian "yasmeen", which means "gift from God" and has been treasured in Syria for generations. It still thrives in the country.
5. Yemen: Coffee Arabica flowers
Yemen does not have a formal national flower, but the coffee Arabica bloom is often associated with the country because of its central role in the cultivation and spreading of coffee.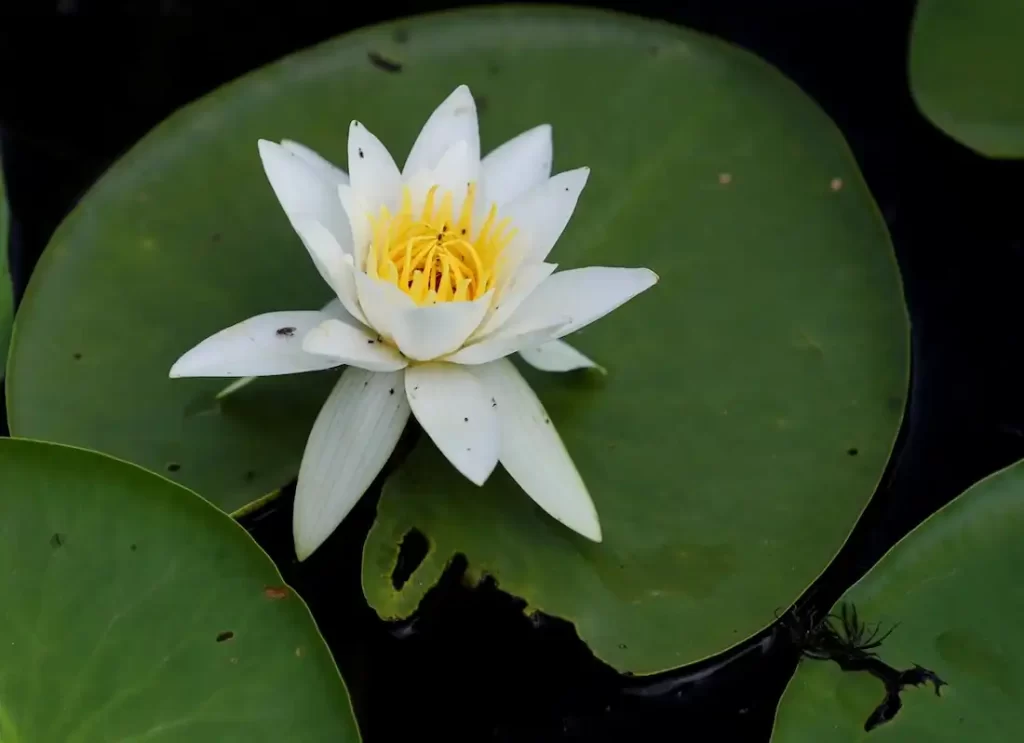 10 Endemic Flowers Of Saudi Arabia
Blood Lily
Saudi Arabia is home to the beautiful flowers of blood lily. These flowers are also known as Scadoxus multiflora. This flower is distinguished by its purple-spotted stem, which adds elegance and beauty. This bulbous plant can be found both in the wild and ornamentally. Its brightly colored flowers are a popular attraction.
Tamarix Gallica can be found in Saudi Arabia. It is also common among the Mediterranean. This plant is not only used for ornamental purposes, but it also has nice effects and feel. Both locals and tourists will be drawn to the vibrant display of tiny pink flower spikes. This will also create an illusion. It is used in Northern Africa to treat rheumatism and diarrhea. These tiny flowers, Tamarix Gallica, are well-known for their unique colors. They also have great properties and a distinct fragrance.
Arabic Flower – Red acacia, one of the most beautiful flowers is a rare find in this country. Red acacia attracts tourists and locals alike. This flower's stunning color makes it stand out from the rest. It is also an important source of Arabic gum. It is the most common flower, and it gives off a majestic feeling. Because of its attractive red color, red acacia has been considered the country's main attraction. These flowers aren't bright, but they are highly attractive. Clusters of flowers make a strong impression and enhance the beauty of the feathery, luxuriant leaves.
Jasmine flowers are very popular all over the world. They are also well-known for their unique fragrance. These flowers can be found in many places across Saudi Arabia. Jasminum grandiflorum flowers require a warm climate and subtropical environment to grow. These flowers can be found in mountainous areas and are used in modern perfumes. Jasminum grandiflorum is a beautiful flower that can be loved by everyone. These flowers are loved by most people because of their sweet scent.
Salvia tingitana, a native of Northern Africa, is one the most beautiful flowers in the country. Because the lower lip of this flower is unique, it has many attractive features that make it stand out from other flowers. These flowers are beautiful and everyone enjoys seeing them. This plant is bi-colored, and the combination of the dull yellow and yellow colors will make it stand out from other plans. The yellow color can also be found in the lower lip. This flower is unique because of the combination of the lavender hue and the upper lip. It is a beautiful flower that has a lovely look.
White Saxaul, a small-sized tree that is usually found in deserts, is one of the most popular flowers in this country. These trees bloom only for a short time. These flowers can also be found in Central Asia, the Middle East and elsewhere. These flowers are most beautiful in May and June. These flowers are very attractive and make travelers as well as locals happy. These flowers have a unique scent that gives off a refreshing feeling. This is the most popular flower option and it's also the most unique.
Arabic Flower – The most popular flower in Saudi Arabia is the Cemetery Iris. Another name for this flower is Iris Albicans. This flower is unique and one of the most beautiful in Saudi Arabia. It is one of the most beautiful flowers you will find in this country. This is the species of Iris; you can find them mainly in North Africa and the Middle East.
The Cemetery Iris is a great choice because of its fan-shaped inflorescence. These also contained 2 to 3 flowers. But, the best part about these flowers is that they are white and have a silvery bud. This will enhance their beauty. It is generally the oldest iris, and it is believed to have originated in Saudi Arabia or Yemen due to its unique characteristics.
Achillea Biebersteinii, the most common plant in the country, has flat heads and tiny yellow flowers. These flowers are usually grown in colonies. These flowers and plants also have great medicinal properties that can be used in many ways.
Because of its vibrant color combinations, Kudu (or Desert Rose) is the most popular choice among Saudi people. It creates a wonderful illusion. There are many varieties of this species, which is why it is so strikingly beautiful.
Sycamore
It is a fig species, and has been in cultivation for thousands upon thousands of years. This plant is easy to grow and can be found most often in the south. The plant's fruiting and flowering are both year-round. Flowers are white, but they also come in attractive multicolored buds. It is the speciality of the flower. Even though the flowers and fruits are popular and attractive, they are often also found in dense clusters.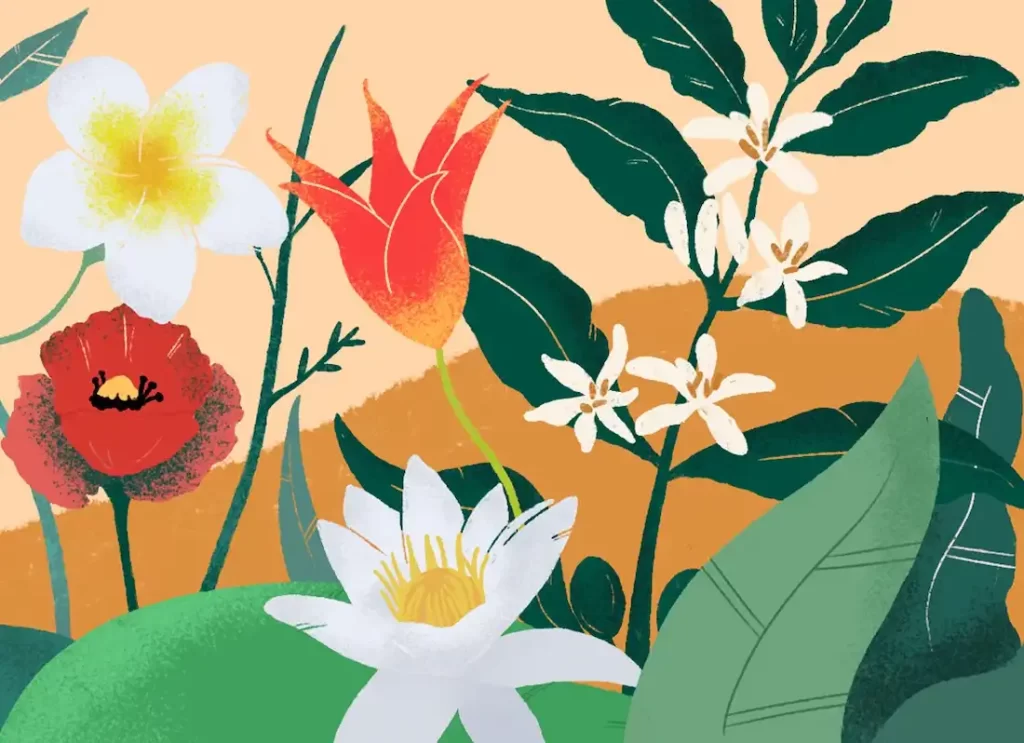 In conclusion
Arabic Flower – The rose is the king of the floral world. Roses may be the flower of choice for many, but as you can see, different countries have different preferences when it comes to flowers. 
Arabs have a slightly different view of flowers. These flowers may have a greater meaning to the country who chose them as their favourite. This is why we wrote this article.
Arabic Flower – If this article appeals to you and you are interested in learning Arabic, please visit our website.  The Quranmualim.com Arabic Learning Website allows you to learn Arabic at your own pace and whenever you want. This is the best way to learn Arabic. You can try it right now to find out why.
PDF FREE DOWNLOAD
Female Muslim Names
FLORA Glossary