It is the Arabic letters Fa is one of the moon Letter. It is a basic form that is typical for two letters Fa and Qaf.
How to write the Arabic Fa letter Fa can be written
What is the Arabic letters Fa sounds
It's a simple one. ف is the inverse to that of the English sound F and PH are made by pressing the teeth on the front of your lip and pressing them back the air as you blow it out.
Suggested Read:  The Silk Roads , History of the World, World War I, The Islamic World by Ladan Akbarnia, Nahj al-Balagha, Lost Islamic History, Stranger The History, Realizing Islam, Prophet Muhammad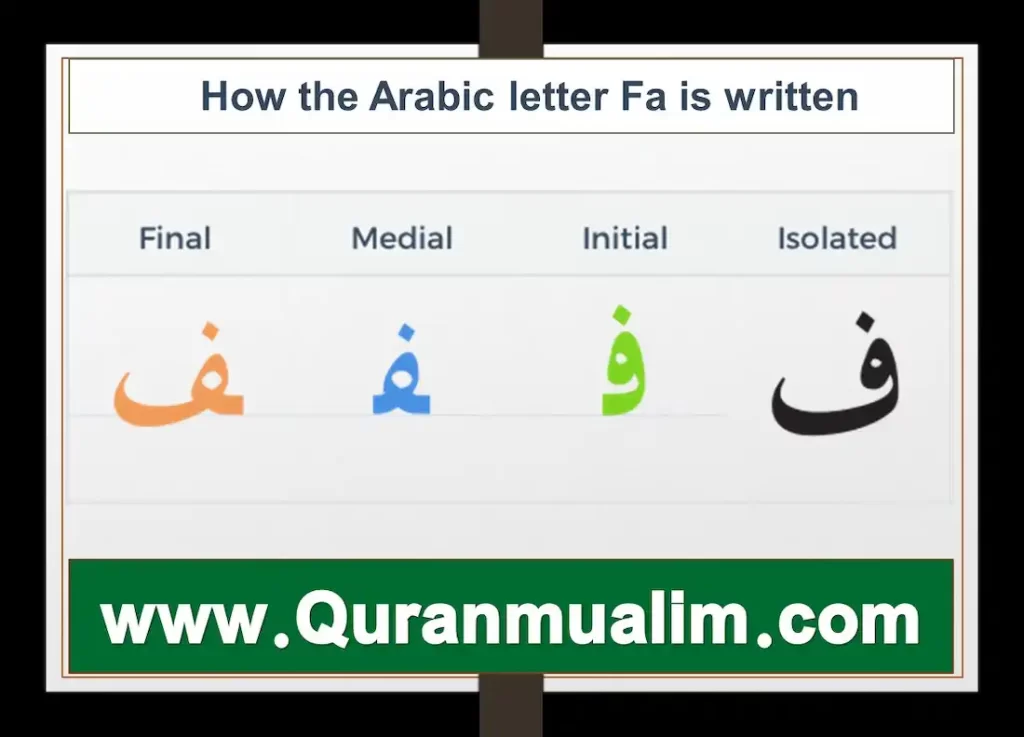 Basic Words of Sample for Fa across different states
ف can be connected on both sides. It can take three shapes based on its location in the language:
Word examples with an Arabic letters Fa along with diacritics
ف is a representation of all four types of sounds. Fa with a fatha is a soft sound similar to:
Or it could make a gruff sound, similar to:
Fa in Father or Far
Fu in Fun
pha in Alphabet
Fa at buf falo
ف with a kasra Sounds like:
Fi in Finger
Fe in Fear
fi in Definitely
A damma with a damma is a sound that resembles:
Fo in Food or Football
fo in Before
ف with sokoon sounds like:
F in Le Ft
F is Roo or Belief f and belie f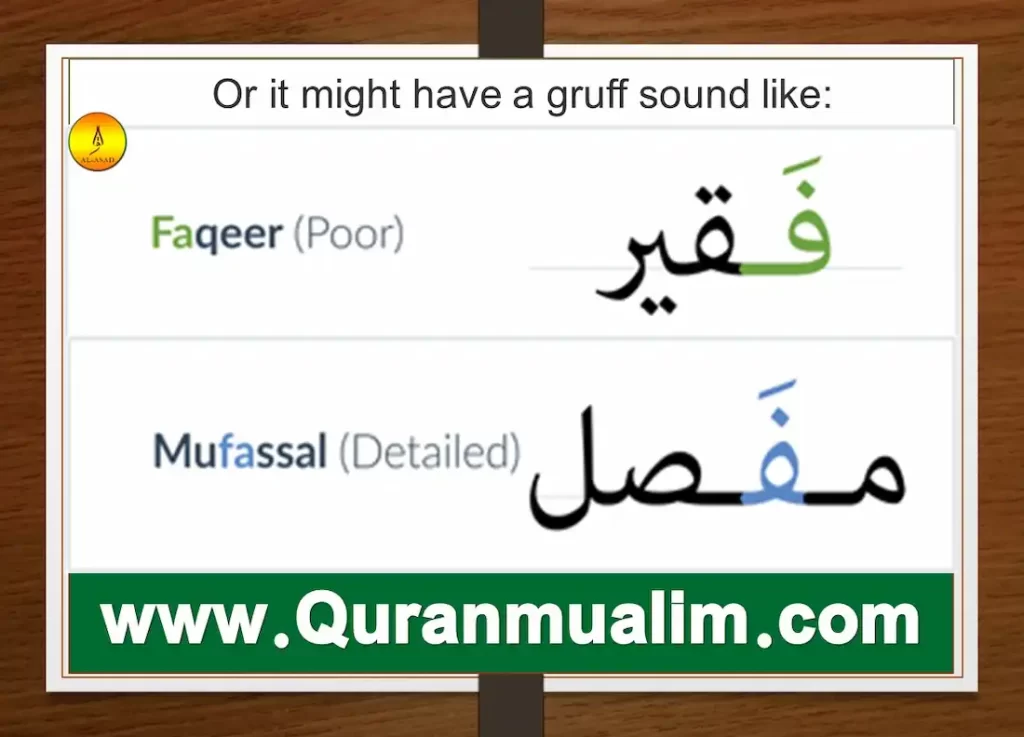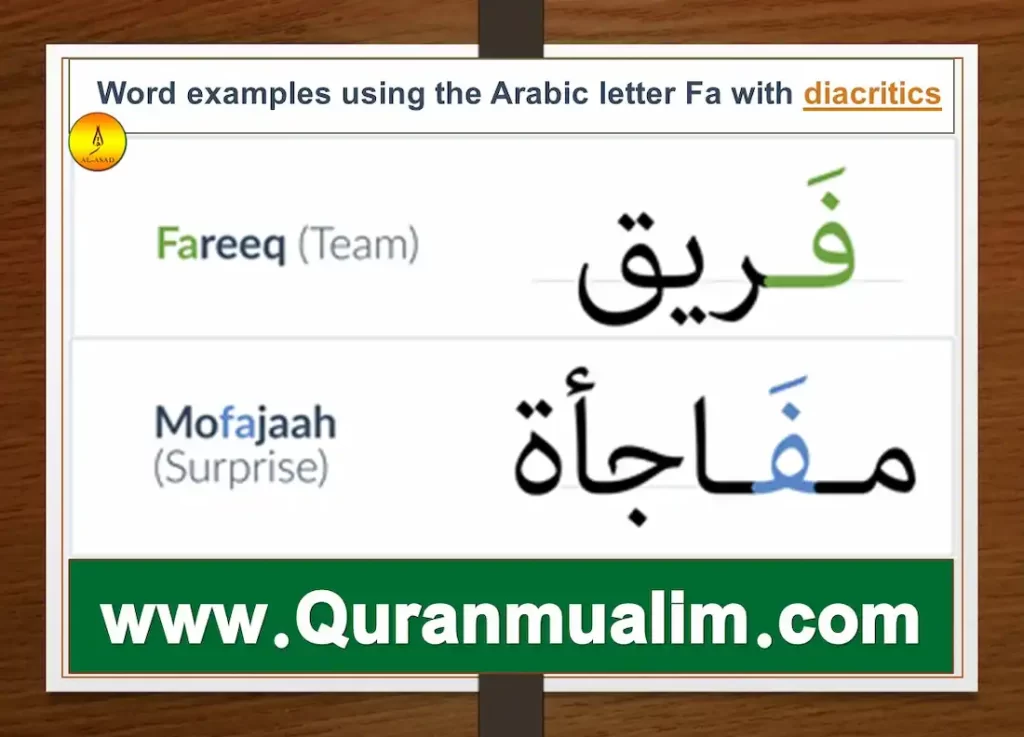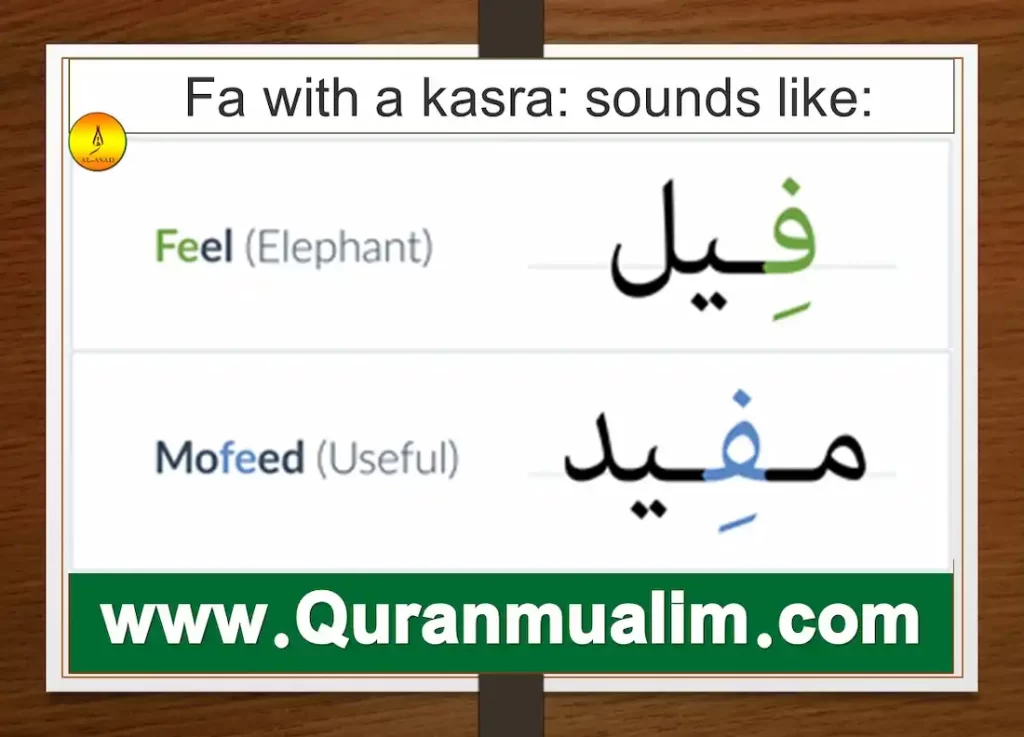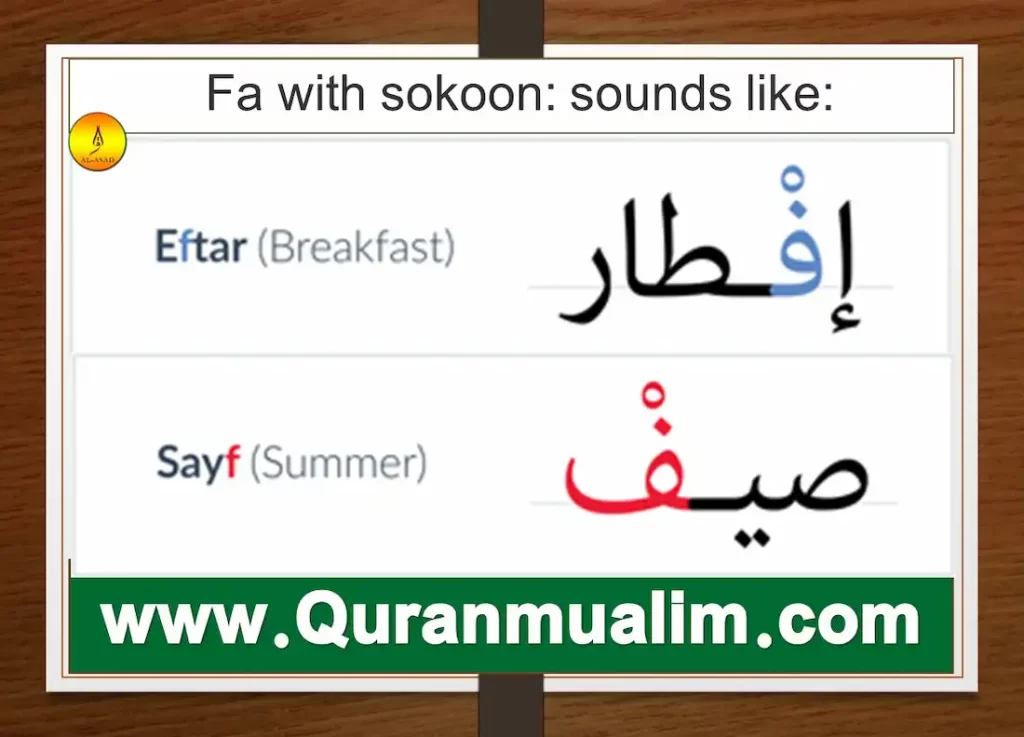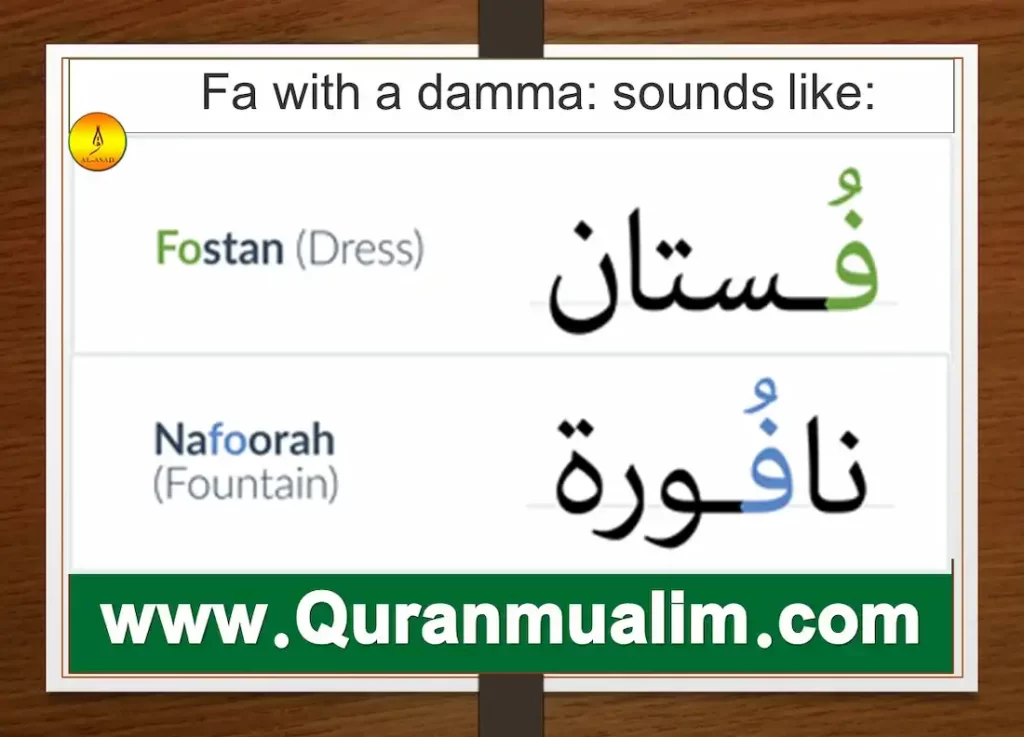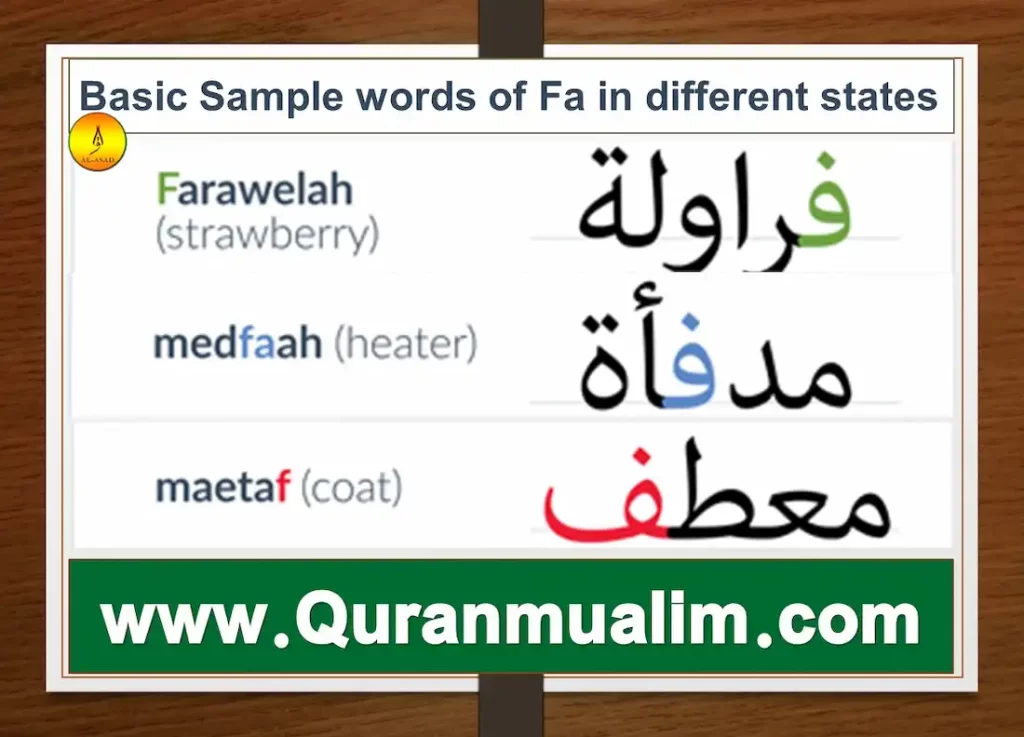 Suggested Read:  The Afghanistan File , Islam in Saudi Arabia, Top Seller: Islamic Art by Luca Mozzati, Jewish Morocco, Kingdoms of Faith and Islamic History For Kids: Story of Uhud
Look-a-likes
The shape of Fa can be described as the mate for Qaaf, which is the following letter Qaaf. They may appear different when they are in isolation. In the Isolated form, Fa has an erect base, Qaaf has an elongated base.
However, they are very alike in their connected forms, particularly in the Initial and Medial types. As you will see, the difference is just in the number of dots. The Isolated version of Fa can also appear like those that includes Ba .Ta and Tha . (But not the linked version).
Mnemonic
Fa is a resemblance to the number 9 or G, however it is turned clockwise by 90 degrees. It is comprised of these four components
Arabic Alphabet Grammar
Faa Letter