Learn Arabic
Dear Students, Dear brothers and Sisters in Islam, In this Article we will learn and free download about Arabic Vocabulary with Pictures pdf .If you're struggling to learn Arabic, Please read and free download  our Arabic Articles in Home page and In this Article You will learn about adjectives, adverbs, articles, gender (feminine, masculine…), negation, nouns, numbers, phrases, plural, prepositions, pronouns, questions, verbs, vocabulary, imperative, imperative examples, imperative noun and the comparative,  exercises… to help you with your Arabic grammar. In this Site We are offer you free Arabic lessons. Enjoy our These courses!
Arabic language  
Dear Students, you know that The Arabic is one of the world's major and old languages, spoken Arabic Language in a broad belt extending from the Arabian Peninsula on to the Atlantic Sea (the Atlantic Ocean). You know that Arabic is the official language and the home language for over 280 million and 140 million people respectively in Africa, Semitic group, south-western subgroup. With the rise and spread of Islam as a dominant religion after AD 622, Arabic became the most widespread of the living Semitic languages (Arabic language family).
Dear Students, the earliest written inscriptions in Arabic are found in the Arabian Peninsula countries and date from the early 4th century AD. The Simple language dialects of Arabic are interrelated but vary considerably among Arabic speakers from different parts of the Middle East and countries and among urban, rural, and nomadic speakers.
Dear Students, So that, there are two main forms, comprising a dozen important dialects: "Mashreq" (Eastern) in Arabia, Iraq, Syria, Lebanon, Jordan, Israel, Egypt country, Sudan, Bahrian Country Algeria country, Saudi Araba, the United Arab Emirates, Senegal, Chad and part of Libya; "Maghreb" (Western) in Morocco, Mauritania, Algeria, Tunisia, and part of Libya. For writing and high-level speech (e.g. radio and TV news), however, people use Standard Arabic, which is much closer, Nearest to Classical or Koranic Arabic, the sacred language of nearly 900 million Muslims throughout the Whole worlds.
The Arabic All alphabet (A-Z) is believed to have evolved from that of an ancient people known as the Nabateans, but how, when, and where exactly it originated is still a matter of controversy. By the early period two main scripts were in Unites States: the Naskhi, the ordinary cursive form used in PDF books and correspondence to another and the Kufic, an angular script used mainly for decorative purposes.
 The present All alphabet of twenty-eight letters consists basically of consonants, the vowel (a,e,i,o,u) signs being indicated by marks above or below the letters. Like the other pure languages, Dear You know the Arabic language is written from right to left. The script is employed in many other languages, such as Persian, Punjabi Pashto, Urdu, and Sindhi 
Grammar in Arabic
There are some Arabic key words for You Arabic Vocabulary with Pictures pdf, Grammar, Adjectives, Plural, Prepositions, Feminine, Numbers, Negation, Pronouns, Questions, Determiners, Nouns, Verbs, Past Tense, Future Tense,
The phrase haadhaa means 'This is'…….
The Arabic definite Article- Alif Laam Which means 'The'
The Proposition words showing the relationship of one noun to anther noun, from, in , that…..
The Demonstrative Pronoun for The Feminine article 'al'
Studying Arabic Grammar is an important Arabic is a backbone of all the Languages. Sear Students Arabic is a very important and Without it you will be close sources to what expressions you can use. Students learning Arabic Grammar are better able to understand How the Combination of the words can create intricate meaning and How these can  subtle  literary effect.
Arabic grammar. Why learn it?
Dear Students, Learning the basic Arabic grammar, Arabic Vocabulary with Pictures pdf, Arabic Books, Arabic Alphabets letters can seem like the difficult and most boring task when you start learning the Arabic language. Most Arabic teachers would start by teaching you the very basic grammar rules e.g, tenses. That's May be why you hated doing Arabic grammar exercises in school and college. We don't blame you. We feel the same way.
That's how kids learn. At the age of 5 and 6, kids are already fluent in their native language. How can this be? Some don't even know what a verb is at that age. It's because they hear their parents speaking. That's the best approach for you as well. That's exactly how we, at Fondly, approach learning the Arabic grammar and millions of people worldwide appreciate our innovative app.
Arabic grammar exercises can be fun
Dear Students, Have you ever thought you can beautiful learning Arabic grammar? . It is easy if you try and work hard. Dear Student That why we are proving you many Arabic article and Arabic Vocabulary with Pictures pdf, Arabic Books and PDF file for you free of cost download here.
Learn Arabic the smart way
Dear Students, instead of learning the hardest parts of the Arabic grammar first, we take you through a beautiful journey of the most used Arabic words and sentences. This means that you start by learning Arabic Language what really matters first. Get ready for real conversations in Arabic
Dear Students, All Arabic exercise created by our world class linguists is meant to bring you one step by step closer to having real conversations. That's why we created speaking exercises for you to practice the Arabic grammar you learn.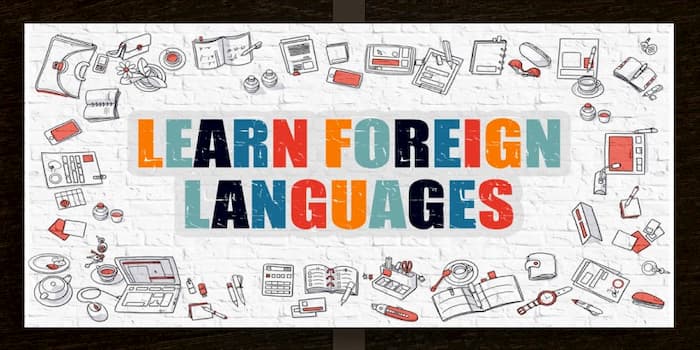 Arabic Adjectives and Adverbs free PDF
Arabic adjectives : learn Arabic language
Arabic Grammar:learn Arabic language
Arabic Interrogative : learn Arabic language
Arabic numbers : learn Arabic language
Arabic Reading : learn Arabic language
Arabic Subject Pronouns
Arabic verbs : Arabic for beginners
Arabic Vocabulary : Arabic for beginners
Body Parts in Arabic : Arabic for beginners
By Alphabet (A-B) : Arabic for beginners
By Alphabet (C-D : Arabic for beginners
By Alphabet (E-F) : Arabic for beginners
Comparison in Arabic : Arabic for beginners
Food names : Arabic for beginners
Greetings & Goodbyes : Arabic for beginners
How to make Wudu : Arabic for beginners
How to Pray : Arabic for beginners
Islamic Expressions : Arabic for beginners
Learn Arabic : Arabic for beginnersاللغة العربية
List of Countries in Arabic and Places
List of Verbs in Arabic (350 verbs)
Masculine to Feminine : Best way to learn Arabic
Memorize Quran : Best way to learn Arabic
Muslims Activities : Best way to learn Arabic
Prepositions : Best way to learn Arabic
School and Occupations in Arabic PDF Download
Short Vowels in Arabic : Best way to learn Arabic
Test your Arabic! : Best way to learn Arabic
Time and Weather in Arabic PDF Download
About CEO Al-Asad Online
Hafiz Abdul Hameed
Master In Islamic Studies
(Tajweed, Waqf)
Web Developer/Administrator
Web Content Writer
Blogger, SEO Expert
Graphic Designer
WhatsApp: +92 3017363500