Entrepreneurs are those who install a commercial enterprise and take on the threat, even reaping the rewards. Entrepreneurship is the process of starting a business.
Entrepreneurs are often seen as innovators, suppliers of new thoughts, merchandise, offerings, and enterprise/or system techniques.
Entrepreneurs are an essential part of any economy. They can peer opportunities and take risks to meet them. Success in entrepreneurship is rewarded with reputation, profits, and boom opportunities—failure to be entrepreneur consequences in loss and much less presence in the marketplace for those involved.
Quran verses Translation about Entrepreneurship
Here are a few Quran verses that relate to entrepreneurship:
"And seek by means of what Allah has given you the future abode, and do not neglect your portion of this world, and do good (to others) as Allah has been good to you, and do not seek to make mischief in the land, surely Allah does not love the mischief-makers." (Quran 28:77)
This verse highlights the importance of using the resources that Allah has provided to us in this world to build a better future. It encourages entrepreneurship and the pursuit of success, but also reminds us not to neglect our duty to do good and help others.
"Say, 'Who has forbidden the adornment of Allah which He has brought forth for His servants, and the good things of His provision?' Say, 'They are [lawful] for those who believe during the worldly life [but will be] exclusively for them on the Day of Resurrection.' Thus do We detail the verses for a people who know." (Quran 7:32)
This verse emphasizes that the blessings and provisions of Allah are meant to be enjoyed by His servants, including the good things that come from entrepreneurship and business.
It reminds us that these blessings are temporary and will eventually pass, but they should still be used for good and not forbidden.
"And do not consume one another's wealth unjustly or send it [in bribery] to the rulers in order that [they might aid] you [to] consume a portion of the wealth of the people in sin, while you know [it is unlawful]." (Quran 2:188)
This verse warns against the corruption and misuse of wealth, and emphasises the importance of conducting business fairly and honestly. It encourages entrepreneurs to avoid unethical practices and to respect the rights of others, even in the pursuit of success.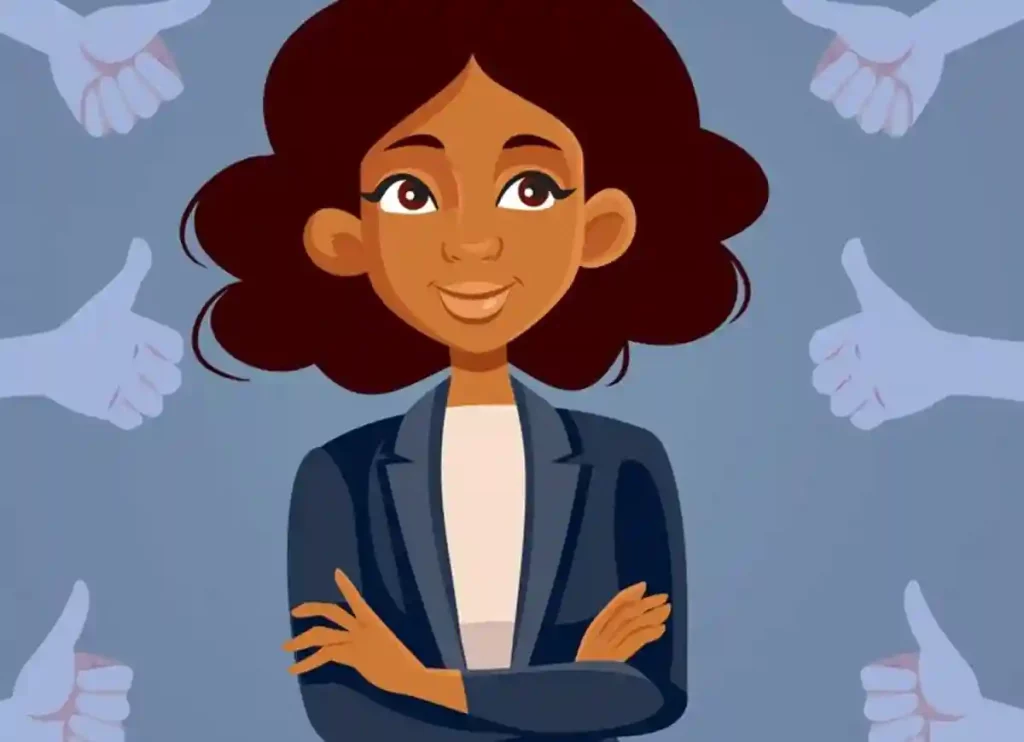 Entrepreneurship refers to the potential to prepare, expand and manipulate a business, in addition to any uncertainties, so that it will make money. The advent of recent companies finely illustrates entrepreneurship.
Entrepreneurship may be related to land, labor, and herbal resources, which may cause economic profit. Entrepreneurial vision is described because of the capability to find out and take risks.
It is crucial for a country's capacity to compete in a converting and increasingly competitive global marketplace.
The Meaning of Entrepreneur
Entrepreneurs have the preference and capability to start, control, and succeed in a startup task. They also take on the danger to maximize their possibilities of creating income.
Entrepreneurship is pleasant, proven with the aid of beginning a business project. Entrepreneurs are recognised for being innovators and resources of the latest ideas. They convey new ideas to the market by replacing current merchandise with new ones.
You can categorize it as small, home-primarily based, or multinational companies. An entrepreneur profits from aggregate land, capital, and natural resources.
An Entrepreneur is someone who's determined and has the desire to start an enterprise and manipulate all the dangers related to it.
What are the four Types Of Entrepreneurship?
It may be categorized into one of the following sorts:
Small Business Entrepreneurship –
These businesses include a hairdresser or grocery save, journey agent, stylist, plumber, electrician, and many others. These individuals own or control their agencies and appoint a circle of relatives, contributors, or nearby employees.
They trust that the earnings will be enough to guide their circle of relatives, no longer a 100-million-dollar enterprise or a takeover of an industry. They borrow money from their circle of relatives and buddies to fund their enterprise.
Scalable Startup Entrepreneurship-
The visionary entrepreneur who starts offevolved a startup believes their imaginative and prescient will change the sector.
They are attracted to buyers who suppose outdoor the container and encourage folks that think differently. They hire the most gifted and scalable personnel by specialising in experimental models and scaling companies. To gasoline their enterprise or assignment, they need more venture capital.
Large Company Entrepreneurship-
These vast groups have described their life cycle. These businesses thrive and survive by creating new, revolutionary products that revolve around the primary outcomes.
Large corporations are struggling to increase innovative merchandise and promote it to new clients. The current companies either purchase innovation agencies or try to build the product themselves to keep up with technological advances.
Social Entrepreneurship-
This entrepreneurship is centred on developing services and products that remedy social issues and wishes. Their sole goal and motto is to make a distinction in society, no longer for income.
Entrepreneurship is only for some. There are specific characteristics that make it successful. Below are a few:
The capability to take risks- Any venture this is new involves good-sized hazards. Entrepreneurs should be formidable and able to take risks. This is a crucial element to being successful.
Innovation- It is essential to be progressive to create new thoughts, establish an enterprise, and make cash. However, you can release a brand new product or create a more excellent and efficient manner to do the same thing with extraordinary final results.
Visionary and management first-rate- Entrepreneurs want a clear vision for their new challenge. However, it takes plenty of resources and personnel to make the concept a reality. Leadership is essential because it guides employees and allows them to succeed.
Open-Minded Every circumstance in a commercial enterprise can be a benefit and may be used for the employer's gain. Paytm, for instance, identified the gravity of demonetization. It also found out the significance of online transactions. So it made full use of the state of affairs and grew enormously.
A flexible-An entrepreneur needs to be open to converting consistently with situations. A businessperson should be capable of receiving alternative products or services.
Know Your Product- A business enterprise proprietor desires to realize the available products and be current on market tendencies. It is crucial to determine if the product or service is assembly the desires of the marketplace or if it desires to be modified. Entrepreneurship is about being chargeable for your moves and being capable of changing as important.
What is the number one aim of entrepreneurship?
Entrepreneurs need to be inspired to earn money. They need to create accessible and enhance the lives of others.
What skills do marketers want?
Entrepreneurs need intelligence, confidence, a good mindset, and the potential to acquire and implement remarks. Basic finance skills, management competencies, and the capacity to community and create robust relationships are all essential talents for marketers.
What are the blessings of being an entrepreneur?
Entrepreneurs can be flexible and innovative and have overall control of their business. They can also follow their passion and make potentially unlimited profits.
What are the crucial elements of an entrepreneurial attitude?
An entrepreneurial mindset is characterised by interest, independence, and resilience. It also emphasises persuasiveness and helping others.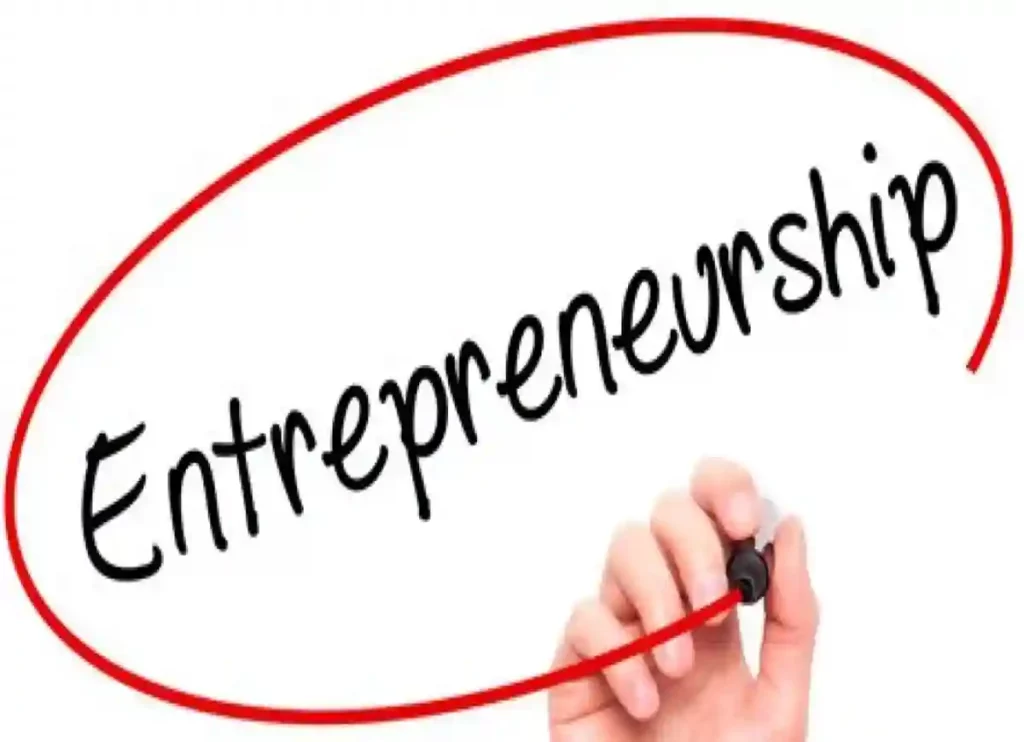 Conclusion about Entrepreneurship
Entrepreneurship is a dynamic and exciting field that requires a unique combination of skills, creativity, and determination.
It is the art of identifying a need in the market and creating a business that addresses that need in an innovative and efficient way. Entrepreneurship is not limited to starting a business; it is also about developing and managing a successful venture.
Successful entrepreneurship requires a deep understanding of the market, the ability to identify opportunities, and the willingness to take risks.
Entrepreneurs need to be adaptable and able to pivot when necessary to stay ahead of the competition and respond to changes in the market. They must also be able to build a strong team, manage resources effectively, and develop a sustainable business model.
Entrepreneurship has a significant impact on the economy, creating jobs, and driving innovation and growth. It fosters a culture of creativity and innovation and encourages individuals to take ownership of their ideas and turn them into successful businesses.
In conclusion, entrepreneurship is a challenging but rewarding path that requires passion, dedication, and hard work. It can be a fulfilling journey for those who are willing to take risks, innovate, and persevere through setbacks.
As technology advances and markets continue to evolve, entrepreneurship will remain a critical force in driving economic growth and creating new opportunities for individuals and communities.