Islamic golden age by Tim Cooke: Islam is a complete code of life and Islam guides us and leads in every corner of life. There is not a any corner of the life which has not been touched by Islam. The fundamental teachings of Islam are forever and for all the times and ages. You not Islam is a Global religion and cover the hole life in good and good managers. You know that there are 5 pillor of Islam (Namaz, Fasting, Zakat, Hajj and Shahadah ) and Jihad is the also important in the Muslim; Life . The messenger of Allah said that Jihad is the best Prayer (Ibadah).
Being A Muslim We should follow all the teachings and Laws of the Allah. This the Jihad is an important element of the Islam and religion. Many verses come in the Holy Quran about the Jihad. The concept of whole life is incomplete without the Jihad. Jihad is used in many forms. The word jihad means struggle and effort with full zeal and zest with strong belief in Allah Almighty for the reward of these efforts and struggle.
This is the Children Book and the Reading Age is 10-13 Years Only. Language English only. Grade Level -4 and Grade -5 Only Students.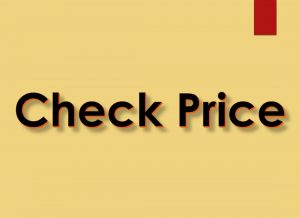 Islamic golden age – Dear, During the Middle Ages, the Islamic world experienced a time of expansion when scientific invention and creation flourished. Your Guide to the Islamic Golden Age explores the important achievements, Struggle and everlasting legacy of this magnificent era.
Product details
Publisher‏: ‎ Crabtree Publishing Company
Language‏: ‎ English
Paperback‏: ‎ 32 pages
ISBN-10‏: ‎ 0778729990
ISBN-13‏: ‎ 978-0778729990
age‏: ‎ 10 – 13
Lexile measure‏: ‎ IG980L
Grade level ‏ : ‎ 4 level – 6 level
Item Weight‏: ‎ 5.3
Best Sellers Rank: #2,315,888 in Books
o #200 in Children's Middle Eastern History
o #379 in Children's Medieval Books
o #474 in Children's Islam Books