Islamic Finance for Dummies: finance and banking go side by side and are the part and parcel for each other. Today is the world of finance and banking. Two kinds of finance and banking are going hand in hand with each other. The capitalistic society offers finance in terms of interest and all the western and capitalism is standing on the base of the interest. If interest is removed or missed out from the present-day investment and Islamic system, the whole system will collapse down and the world will have to face new financial crisis which would result in unemployment and depression in the entire world. Islamic Finance for Dummies is the alternative system which is going to replace the capitalistic system rapidly.
Islam is a complete code of life and offers solution to every problem that a human being can face and come across. Islam is against the interest as it is the means of exploitation in the hands of the rich. In this system of economic, the rich go on becoming richer and the poor go on getting the poorer. We can safely say that this system is not fit for human welfare and betterment. This system is used as a tool to suppress the weak and the poor and to keep the resources in their hands.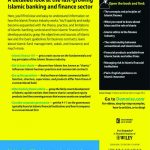 Print length
384 pages
Language
English
Paperback
384 pages
Islamic finance is the alternative which is the solution to the present problem that world is facing today. Islamic finance is interest free investment and can boos the deserving to step forward and start their own business without the fear being mounting up the interest with huge margin, this margin sometimes cross the real amount and the person who take the help of finance lose even his own property and perish forever and ever. Islamic finance, on the other hand, provides the deserving the due right and he can trust the Islamic finance without any hesitation.
The book helps you in many ways. You can take the help the book in knowing an understanding the basic concept of Islamic finance and Islamic mortgage. These Dummies is helpful for the experienced and trained investors as well as the new business men to seek help from the Guidance residential to move in expanding financial sector. The halal and haram in islam can be used in house finance also to secure one's own home which is the dream of millions and who are hesitant to take help of western finance offers.
The book (Finance for Dummies by Jamaldeen) is valuable for the people who are interested in the matters of finance and sharia loans. The book covers the details about what Islamic finance is and how it can be benefitted and utilized in the business and other sectors.  Also, it will help you understand what kinds of risks and rewards are involved in the Islamic finance.a
Islamic Finance for Dummies by Jamaldeen, Economic Empowerment of Women in The Islamic World, Numbers in Arabic Language by Reem Djawad, Teaching Kids the Holy Quran, Ethics: Theory and Contemporary Issues by Barbara MacKinnon , Business Managemen, Applied Statistics for Business and Management by Linda Herkenhoff, The Ottoman Empire:, The Byzantine Empire, The Great Arab Conquests
Islamic Finance for Dummies by Jamaldeen
Hafiz Abdul Hameed
Master In Islamic Studies
(Tajweed, Waqf)
Web Developer/Administrator
Web Content Writer
Blogger, SEO Expert
Graphic Designer
WhatsApp: +92 3017363500