Tajweed Simplified: Leaning of the language is the most technical skill and this technique of learning as well as conveying in the said language comes through practice of the rules of that language. The Arabic language is the language of Islam and the Holy Quran.
The reciting and listening the Holy Quran is the sacred duty of the Muslims. It is ordained times and again in the teachings of the religion Islam that reciting the holy Quran smoothly, fluently and beautifully has great importance and it is promised that those who recite the holy Quran smoothly, beautifully and fluently would be included in the company of the noble and obedient. On the other hand, those who find difficulty in reciting the holy Quran and they recite it with difficulty, stammering or stumbling over the words and their pronunciation would be rewarded in double quantity.
Reading the holy Quran without any mistake or error is the dream of every Muslim and this book in hand would surely provide you with the same opportunity. Tajweed rules for reading the Arabic language are necessary to understand for reading the holy Quran smoothly and beautifully. When someone is reading the holy Quran, he should be sure that no mistake or error is made or committed during the recitation of the holy Quran. Such errors and mistakes lead to the wrong meanings and explanation of the different verses and sometimes, they lead to the opposite meanings what is being intended in the correct and true context. The book would definitely help you to read the holy Quran free of basic errors and mistakes.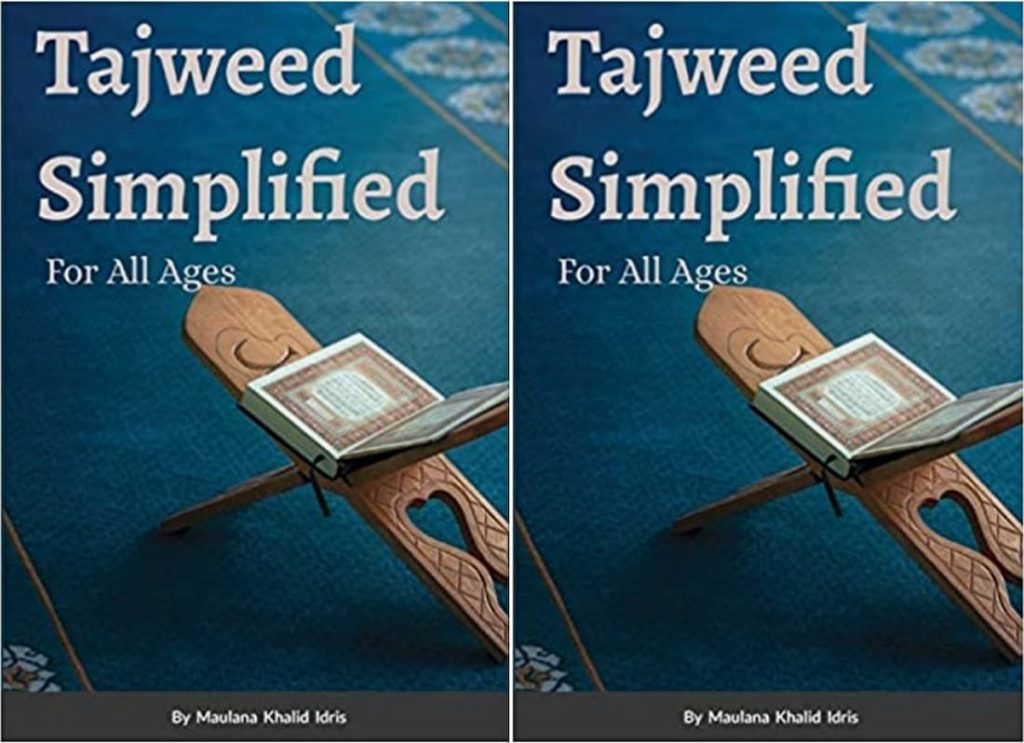 Language
English
Print Length
112 Pages
Item Weight
4.7 Ounces
Much useful information is present in the book regarding the learning objectives, useful tips, checklists and different activities. These features of the book will help the readers to go through the holy Quran smoothly and beautifully without facing any difficulty in the pronunciation of the verses of the holy Quran. The design of the book is finalized by well known personality Khalid Adris. He has been teaching the rules of Tajweed for the last ten years. He has vast knowledge of the different alphabets of the Arabic language and the use of these alphabets in reading and reciting the books in Arabic especially the holy Quran.
The writer has completed his Islamic Sciences and Arabic Literature Studies from the institution of Islamic Education, Dewsbury. He is also well versed in English literature and professional degrees from the well known institute of the world. He has vast knowledge of the basics of the Arabic grammar and tajweed. He has used the very simple and easy method to teach the Arabic language.
The book offers vast practice in terms of the different words and their correct use and application and different aspects related to the alphabets of the Arabic language.