Portfolio (SED-PMIU-PESRP) 
School Councils (govt Schools )
Free Textbooks (Free Books pdf )
Teacher's Recruitment (Punjab govt)
Monitoring and Evaluation (PMIU School)
Stipend to Girls Student (For Girls Schools )
Introduction to NSB

Dear Head Master,  In this article we will learn about the comprehensive detail NSB Funds  Primary | Elementary | High Schools. Dear Teachers and Head Teacher Primary , Elementary  Secondary schools. We will provide you complete PDF NSB Books , Register Forms and School Council  Policy 2007 PDF  etc. CM Punjab has issue the Official notification to all the Chief Executive Officers (District Education Authorities ) and District Education Officesr Secondary .
There are 34 Districts in the Punjab, Attock District, Bhahawalnagar District, Bhahawalpur  Distric, Bhakkar District, Chakwal District, Chiniot District,  Dera Ghazi Khan, Faisalabad District, Gujranwala District,Gujrat District ,Hafizabad District ,Jhang District ,Jhelum District  Kasur District , Khanewal District ,Khushab District ,Lahore District ,Layyah District Lodhran District ,Mandi Bhahaudin District,Mainwali District ,Multan District , Muzaffargarh District, Narowal District ,Nankana Sahib  Distric, Okara District ,Pakpattan Distric , Rahim Yar Khan District , Rajanpur District,Rawalpindi District,Sahiwal District ,Sargodha District,  Sheikhupura District, Sailkot District , Toba Tek Sing District, Vehari District , Gujranwala District  and T.T sindh in connection with allocation of NSB Funds for Primary ,Elementary ,High and Higher Secondary schools above 34 Districts  Province of the Punjab FY 2020-2021   
 The School Education Department provides NSB Funds  Primary | Elementary | High Schools  Lump Sum NON-Salary Budget to school councils to cover the current cost of schools and for the betterment, improvement and for the student, and  the students continuous learning .NSB Budget related finances are funneled through these  Schools councils, making them  directly responsible and accountable for planning, managing and budgeting of these NSB  funds effectively.
It is hoped that through this, the School Councils will feel empowered to use these Budget to mend the teaching materials and  continues learning process and the overall school environment .Head teacher will use this Non Salary Budget as Drawing and Disbursing Officer (DDO) with maintaining expenditure record   School will  use funds under Non Salary Budget  policy section 2.3 School Council  will work according to School Council  Policy 2007 Any construction work or any plan  can be done after fulfilling the important need as per Non Salary Budget  policy and instructions  The Headmaster will prepare  SBAP (School Based Action Plan) will be prepared. Dear Head Master and Principals Primary, Elementary, High and  Higher Secondary Schools There are some main  utilization  NSB  Fund's Outcomes :
100% repair of furniture
90% teacher's attendance
100% cleanliness of Building
100% cleanliness of Classrooms
100% cleanliness of Playground
100% cleanliness of Washrooms
100% Fictionalization available of School.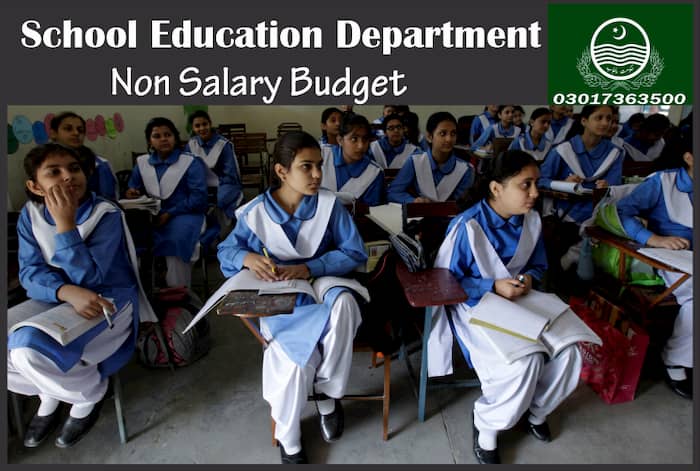 Estimate of school budget
Punjab Monitoring and implementation  unit (PMIU )  will allocate NSB Funds  Primary | Elementary | High Schools, secondary  and  Higher secondary Schools  according  to the Non Salary Budget  formula Punjab Monitoring and implementation unit  will inform to Education District Officer  (Edu.) and EDO (F&P) school's fund. Each school will be informed about decided funds  Funds will be directly deposited from province to School Council account as Special Drawing Account (SDA) Faroog-e- Taleem (FTF) Fund  and other funds will be deposited in another account (These amounts will not be mixed in School Council account) 
 Best Usage of NSB funds:
Funds will not be use on non listed or no recommend items in Non Salary Budget Policy 2007 which are;
The School can not  Purchase of vehicles
Any work/ activity which is not in school's Properly
The Head master cannot Purchase of Land or property etc
Although, those above items which will not be used in school. So that If above items which are not mentioned in School Based Action Plan/ non listed items can be fulfilled after the written approval of Assistant Education Officer of the School  All Non salary/ recurrent Expenses will be covered from Non salary Budget Fund  So that No more  funds will be allocated for non salary expenditures  Classification/ Categorization of school's need based Plans . All school needs will be Classified/ categorize into Two groups for better results.
Basic Compulsory Needs:
Maintenance  & white wash of the School Building , Plans and Carding materials  , Bills of Schools ,  cleanliness (hygienic ), Extra Teacher ,Maintenance  of electricity a (Electric charge )  , purchase of new  furniture, sanitary work and drinking water,  Students learning materials , learning material for  schools children.
Important Needs of Schools
     White wash of building of the school after approval of AEO (Assistant Education Officer) repair of School's  boundary wall, plantation of the grassy plots , stationary for Office and children  ,  New and Clean water tank, first aid box  Schools needs can be categorized according to the locality .Head Master will Prepare of School's  Budget .School Based Action Plan Budget will be prepared for Primary , Elementary schools, High and Higher Secondary Schools  according to SC policy 2007. School Based Action Plan/ SDP will be prepared, quantity & quality will be mentioned in School development plan . All item's cost will be mentioned in School development plan separately Requisition (an any official order laying claim to the use of property, items, commodities  or materials.) and Quotations will be Must mention on it   
Approval of School Based Action Plan
SC and school staff  will prepare the School Based Action Plan (Procurement Plan) will be approved in SC meeting through voting according to SC policy 2007 . Approved SBAP will be sent to Assistant Education Officer  for review. Assistant Education Officer   can point out or objection on any item(s) and inform to School Council in writing with Carbon copy to relevant Dy. District Education Officer all problems and  irregularity will be discussed in School council Monthly  meeting and send  the answer to  Dy. District Education Officer . Dy. District Education Officer will solve all problems after visiting the schools.
Accounting of School Based Action Plan
Cash Book /Cash amount on the record / transaction will be recorded will be maintain according to the Bank Statement. Head teacher will paste all the Receipts of purchased items Tex pare company  and this record will maintain in the end of the every Month. School bank transactions detail (check #, date of issuance and name of person, Companies ) will be entered in cash book account . School Council  can permit to The Head teacher to carry any specific amount not more than Rs. 10000/- in hand for daily and necessary  expenses of the School Emergency activities or Learning materials.  Head teacher can draw more than Rs. 10000/- as per need in one day. In case of Rs. 10000/-  or above amounts for any item(s) will be paid through cross check in the Tax Companies
Auditor General  govt of Pakistan sends Auditors  in every department and they can internal audit the incomes and expenditures in the end of the Financial year for every school. Govt. have liberty to nominate any 3rd party for internal audit the Government Primary| Elementary| High Schools in the end of the year. Audit committee will be made in selected schools or whole schools in  District of the Punjab   end of the financial year  .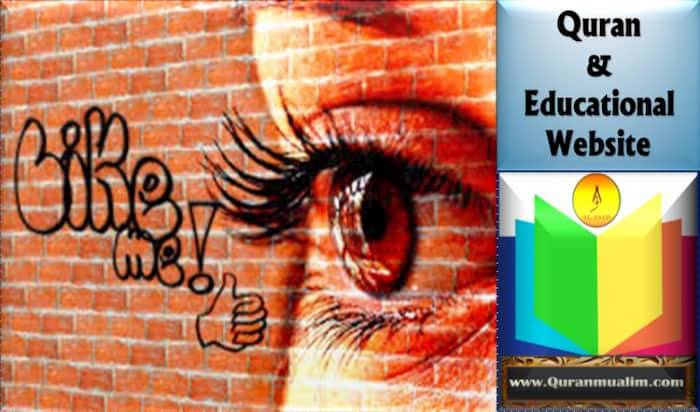 Dear Teachers & Users, If You want to help us Please Click Here and share to your Dears ones . THANKS
Dear Teachers, These are our Excellent Publications. Please visit it.
Duties of Head Teacher (Quranmualim)
Head Teacher Resposibilities (Quranmualim)
Non Salary Budget Scheme (Quranmualim)
NSB Financial Book (Quranmualim)
NSB complete Guide (Quranmualim)
NSB Manual Primary, Elementary & High School
Roles of Teachers & Assistant (Quranmualim)
School Managnment Manual (Quranmualim)
School-Management-FTF School-Council etc
Texpayer's Facilitation Guide (Quranmualim)
The Role of Headmaster Improvement School
The Work of School Head Teacher (Quranmualim)
سربراہ ادارہ کی ذمہ داریاں
Audit Objections PDF (Quranmualim)
Procurement Rules 2014 PDF (Quranmualim)
BEST OF GOOD LUCK ? DEAR HTs & PRINCIPALS
https://youtu.be/2FJHkb8iHJw
About CEO Al-Asad Online
Hafiz Abdul Hameed
Master In Islamic Studies
(Tajweed, Waqf)
Web Developer/Administrator
Web Content Writer
Blogger, SEO Expert
Graphic Designer
WhatsApp: +92 3017363500