Rahimahullah – QuranMualim is an Arabic phrase that means Allah have mercy upon him. It is often used to refer to righteous Islamic personalities who followed the companions of Muhammad. Prayers of mercy can be used to mention a deceased teacher, scholar or leader.
When we speak about the mountain of 'ilm Nasr Eddine Al Al Albani, for example, we must use "Rahimahullah", after his name.
Suggested Read : How Many Chapters in Quran? ,la ilaha illa anta subhanaka, Has The Quran Been Changed?, How Many Pages in Quran? , Allahumma Ajirni Minan Naar, Allahu Mahdina, Allahu Alam , Allah Yashfeek , Allah Subhanahu Wa Ta'ala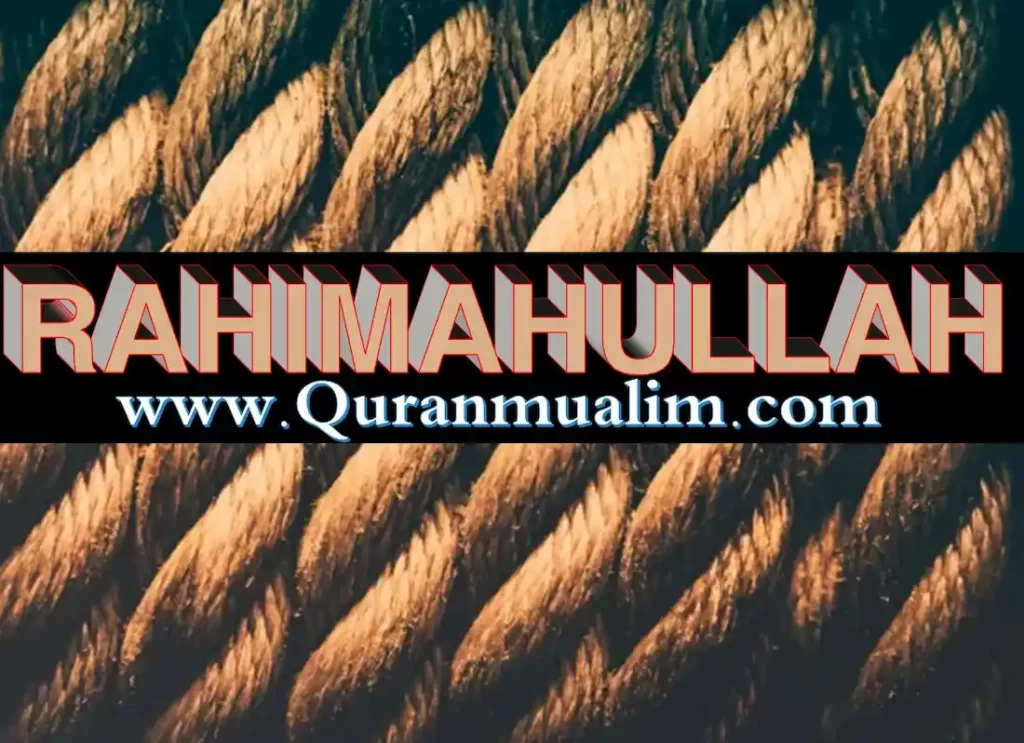 Meaning of << allah yerhamo >>
This means: May Allah have mercy upon him.
These are the main spellings for this word:
allah yerhamo
allah yerhamak
How do you pronounce allah yerhamo>?
The exact pronunciation of rahimahoullah is
How do you write rahimahoullah> in arabic?
We write : rHmh llh
How to say "rahimahoullah"
To ask Allah for mercy on someone
What does Allah Yerhamo mean? This Arabic phrase means "May Allah have mercy upon him" or "May God be merciful upon his/her soul".
These are all possible spellings for this word:
Rahimahullah (also meaning Allah have mercy upon him)
Allah yerhamo (said to be for males).
Allah yerhamak
Allah yerhamha (said for females)
Rahimahullah – The difference between Allah Yerhamo or Rahimahullah's phrases is that yerhamo can be used when hearing about the passing of a scholar leader or a close relative who was well-known for their goodness, while rahimahullah can be used after mentioning a teacher, leader, or scholar who has passed away.
Suggested Read:  Dua Leaving House, Dua of Forgiveness, Dua of Taraweeh, Dua of Musa Alayhi'salam, Dua For Success, Dua For Marriage , Dua For Rain, Dua For Parents, Powerful Dua and Dua For The Sick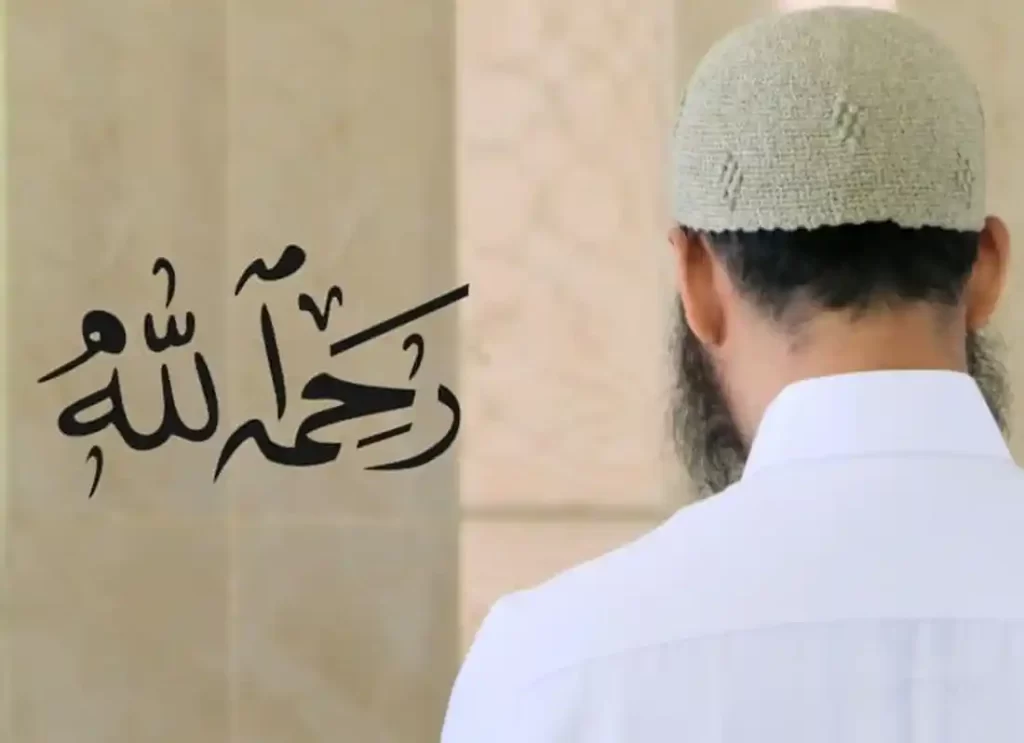 WHAT TO SAY
It is often used in English, just like English speakers would say "sorry" or "may you rest in peace" when they hear of the death of a loved one. If the deceased person is a woman, you'd say Allah Yerhama, if he is a man, Allah Yerhamo.
HOW TO WRITE IN ARABIC
Allah Yerhama in Arabic:
llh yrHmh
Allah Yerhamo in Arabic:
llh yrHmh
ALLAH YERHAMO / YERHAMA USED AS A SENTENCE
We searched Twitter and Facebook for information about the word. Here are some examples of Muslim use of the word in everyday conversation.
Allah yerhamo. I was fortunate to have known him and been around him in high school wrestling and afterwards. He will be remembered forever. Never forgotten, always remembered
Your father raised an incredible man Allah Yayo. He's looking over you in heaven make him proud habibi!
My heart hurts. Inna Lillahi Wa Inna Ilayhi Raji'oun, Allah Yerhama. May Allah SWT bring them together in Jannatul Firdaus.
My heart breaks for those who died in the cedar building fire. Allah Yarhamo To them… it's not a coincidence.
Suggested Read: Travel Dua, Morning and Evening Duas, Ghusl Dua , Entering House Dua and Dua For Wake Up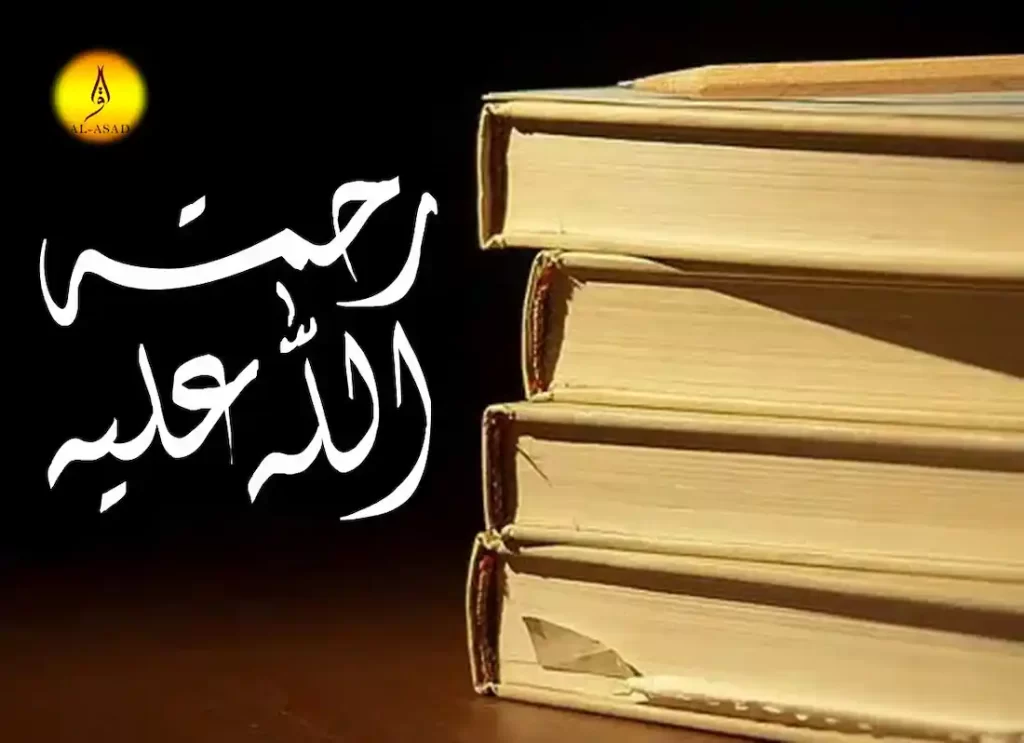 CONCLUSION
We are so sorry to hear about Nour, Allah Yarhamo. May he receive jannat Allah Firdous Ameen.
My dearest friend @QuranMualim.com, I send my deepest condolences. She is now at peace after all her hard work. I will keep her in prayer. WhatsApp +923017363500