Rights of A Husband in Islam – Marriage is an obligatory duty in Islam. It is considered one-half of single Muslim's faith. Marriage is a popular Sunnah in Islam. Our beloved Prophet (SAW), was married and encouraged others to get married. Many verses of Holy Quran are related to Islam's importance of marriage. 
Allah Almighty declares in Holy Quran, "O Humans revere Your Guardian-Lord. He created you from one person and created its mate of like nature. And from this, scattered (like seeds), many men and women. "Respect Allah through whom you claim your mutual right" (Quran 4:4)
Suggested Read : How Many Chapters in Quran? ,la ilaha illa anta subhanaka, Has The Quran Been Changed?, How Many Pages in Quran? , Allahumma Ajirni Minan Naar, Allahu Mahdina, Allahu Alam , Allah Yashfeek , Allah Subhanahu Wa Ta'ala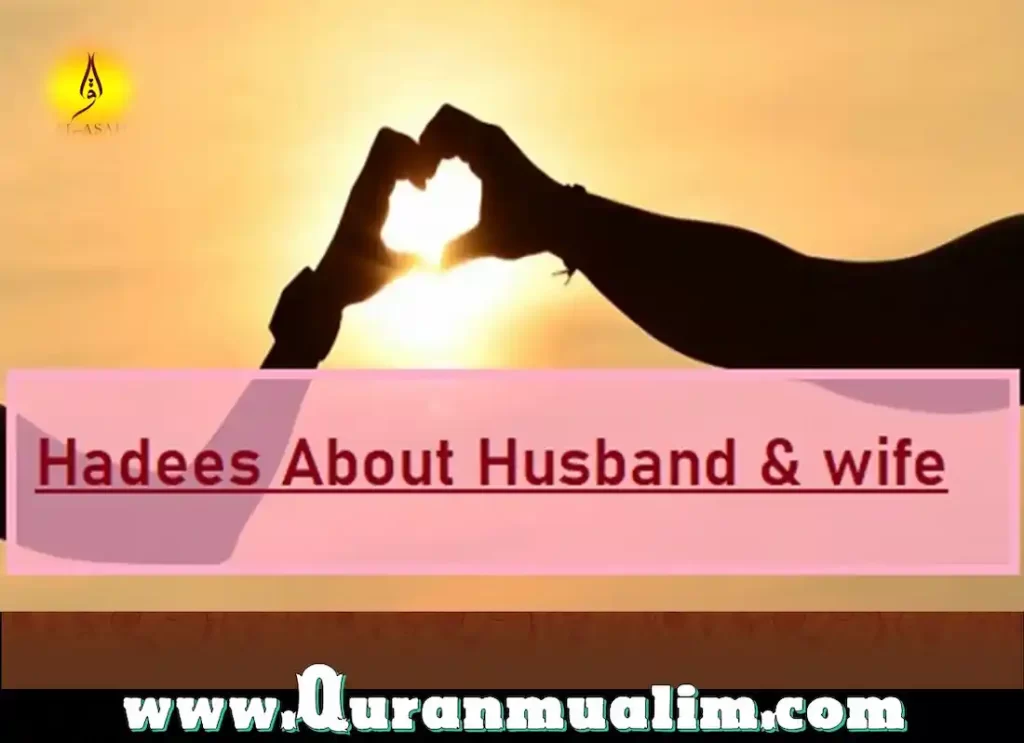 Rights of A Husband in Islam – Marriage is a way to please Allah Almighty. It is in line with His commands that the husband and wife must love one another and work together to ensure the continuation of the human race. For a happy life, wives and husbands have certain rights that Allah Almighty gave us. We will be discussing the rights of the husband and wife as per Quranic and Sunnah.
In the Holy Quran, Allah Almighty says that while each spouse has certain rights, the husband has a right over his wife. However, he does not have any such rights over his wife. It is mentioned in Holy Quran in this verse: "And (they) have rights over their husbands as regard living expenses) similar to those of their wives (as regards obedience, respect, and the like), but men have a degree [of responsibility] over them" (Quran 2:228)
Suggested Read:  Dua Leaving House, Dua of Forgiveness, Dua of Taraweeh, Dua of Musa Alayhi'salam, Dua For Success, Dua For Marriage , Dua For Rain, Dua For Parents, Powerful Dua and Dua For The Sick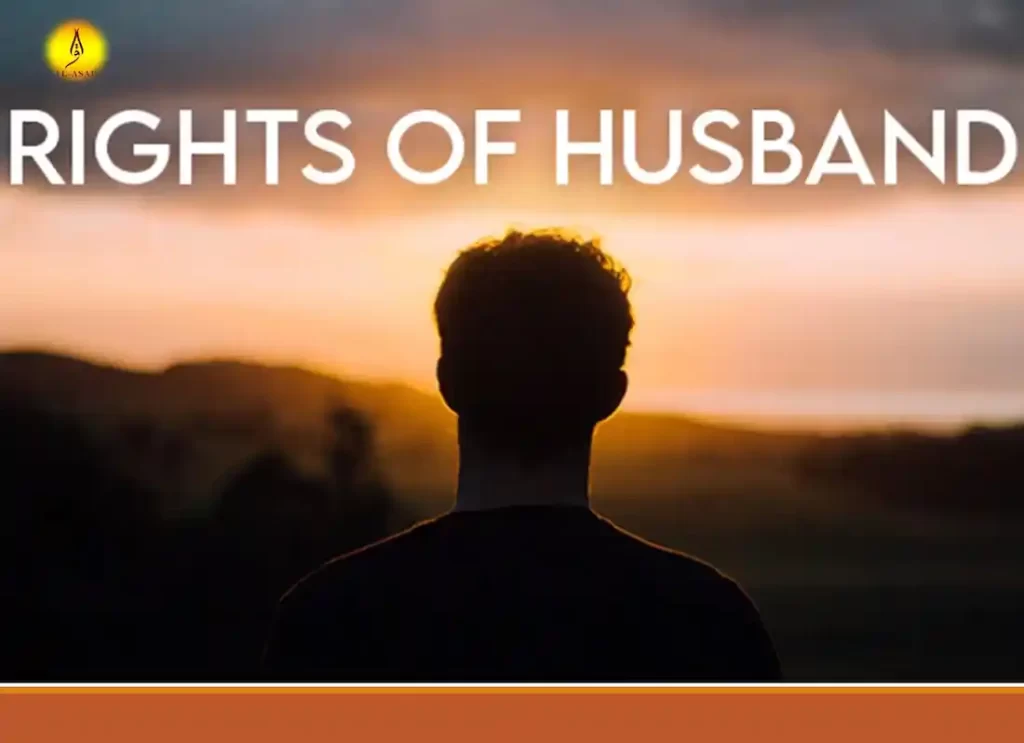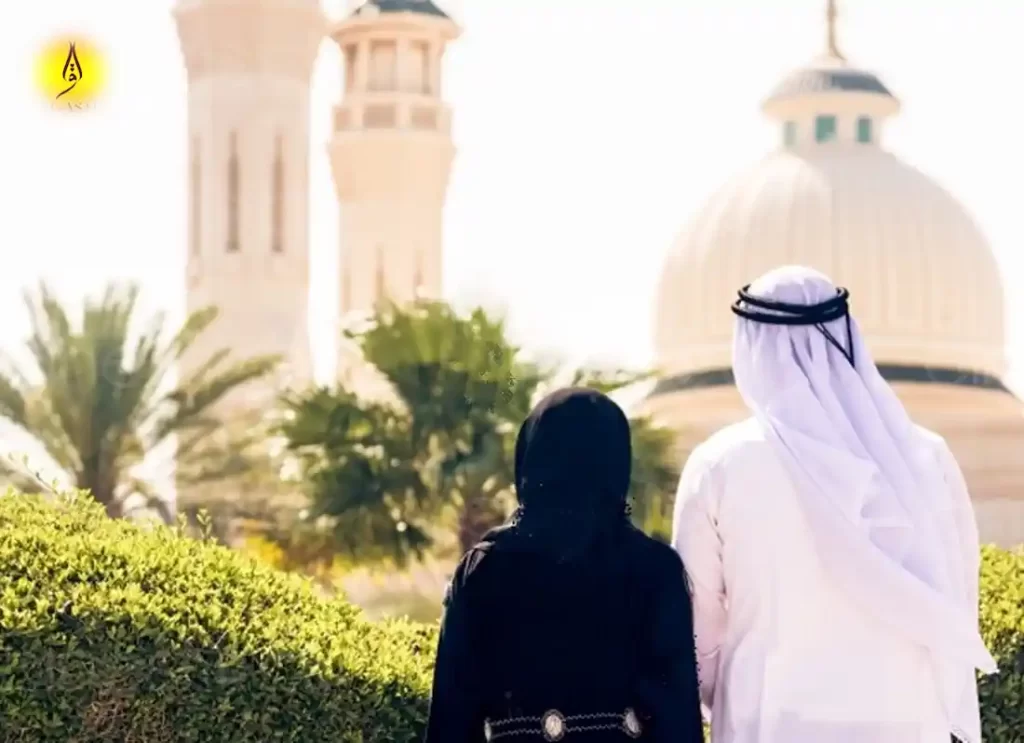 Below are some of the rights that Husband has over his wife:
Rights of A Husband in Islam – It is a fundamental human right for man to obey his wife, provided that his commands are not in conflict with the commands of Allah Almighty, Allah's Messenger (PBUH), and other teachings of Islam.
Muslim wives must protect their husband's secrets and privacies. Prophet Muhammad (SAW) said in one of his hadith:"The wife is the guardian of the house of her husband and his children."(Al-Bukhari)
As much as she can, she must safeguard his children, wealth, finances, and property. Holy Quran says "… So righteous women obey Allah and protect in his absence …" (Quran, 4:134).
A Muslim wife should be a good husband-wife. Prophet Muhammad (SAW), said that a Muslim wife must be exemplary with her husband.
The wife must obey her husband, and give him the power to do so. According to Holy Quran Allah Almighty, "Men are the keepers of women because Allah has made certain of them excel and because they spend (for the support) of women. )" (Quran, 4:34)
To create a loving and stable environment for her husband, her children and their spouse, she must show love, joy and kindness to her husband.
To attract husbands and fulfill their sexual desires, the wife must pay attention to her appearance and makeup. This is a powerful tool to draw them together and strengthen the love relationship.
He should be able to enjoy her beauty and fulfill his needs. She should also prevent him from falling for the traps of forbidden passions. Holy Quran Allah Almighty states: "Your women (to cultivate) are tilth for your (to cultivate), so go to them when you like, fear Allah, and know you will one day meet Him." Give glad tidings to believers, (O Muhammad)" (Quran 2:223)
The wife should not allow anyone to interfere in their affairs. Talking about her marital affairs and private matters should be avoided by a wife.
It is recommended that a woman serve her husband with kindness, by cooking meals and taking on other household chores.
These rights were not exclusive to the husband. A wife must also fulfill many other rights in order to have a happy marriage. We pray that Allah Almighty grants us the strength to live according to Quran, Sunnah and Prophet Muhammad (SAW). Ameen
Suggested Read: Travel Dua, Morning and Evening Duas, Ghusl Dua , Entering House Dua and Dua For Wake Up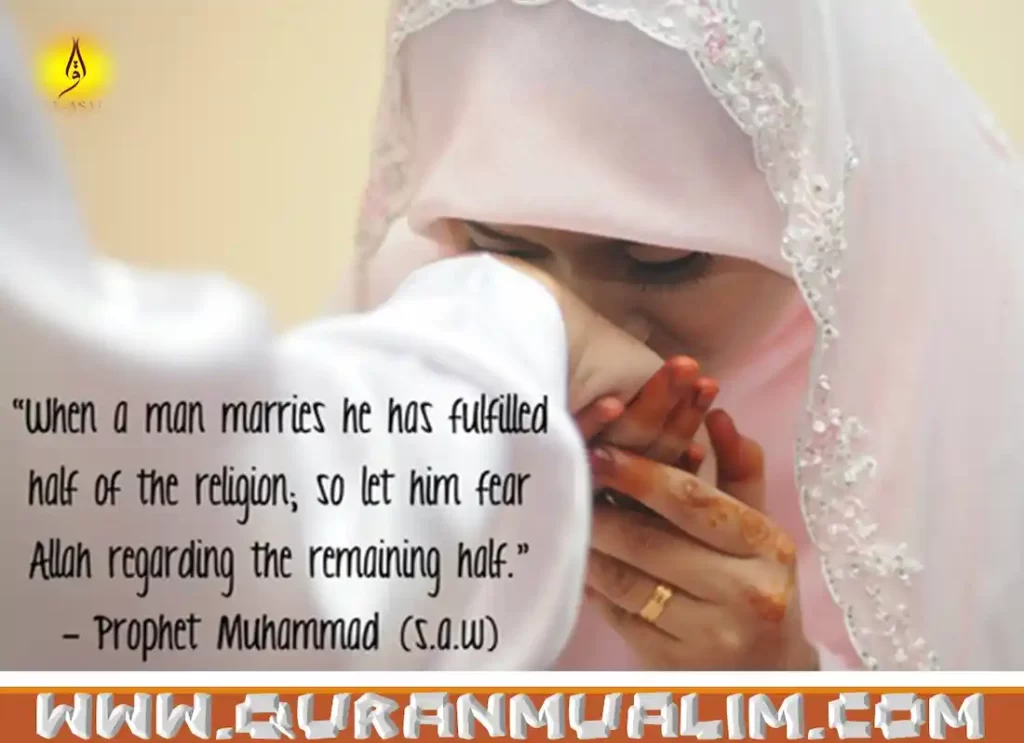 READ ALSO: