Quranic Words By Abrar Khan – *Learn 77.500 words of the entire Quran with less that 5000 basic words
*Clear and complete color coded word list
*Words are arranged in Root order
*Multiple meanings of the words
*Easy pronunciation of the words
*Frequency all Words in the Quran.
*All Verbs Highlighted Separately
*All Names and Proper Nouns in Quran.
*All Names of the God in the Quran.
*Full alphabetical index of the Words.

The Essential Book of Quranic Words By Abrar Khan – The Quran contains approximately 77,500 words. These words are further reduced to about 15,000 words by excluding repetitions. They are also reduced to less that 5000 Basic Words when different conjugations are removed. This is the Complete List for these Basic Words.

This book is unique in that it contains words with similar meanings, grouped in Root categories with Frequencies, Pronunciations, Frequency, clear demarcation and Verbs.

The book's main purpose is to help you memorize the meanings of Quranic words in a simple and quick way. It can also be used as a reference.

The book's layout has been kept vibrant and bright with many color highlights that aid in the retention of the words.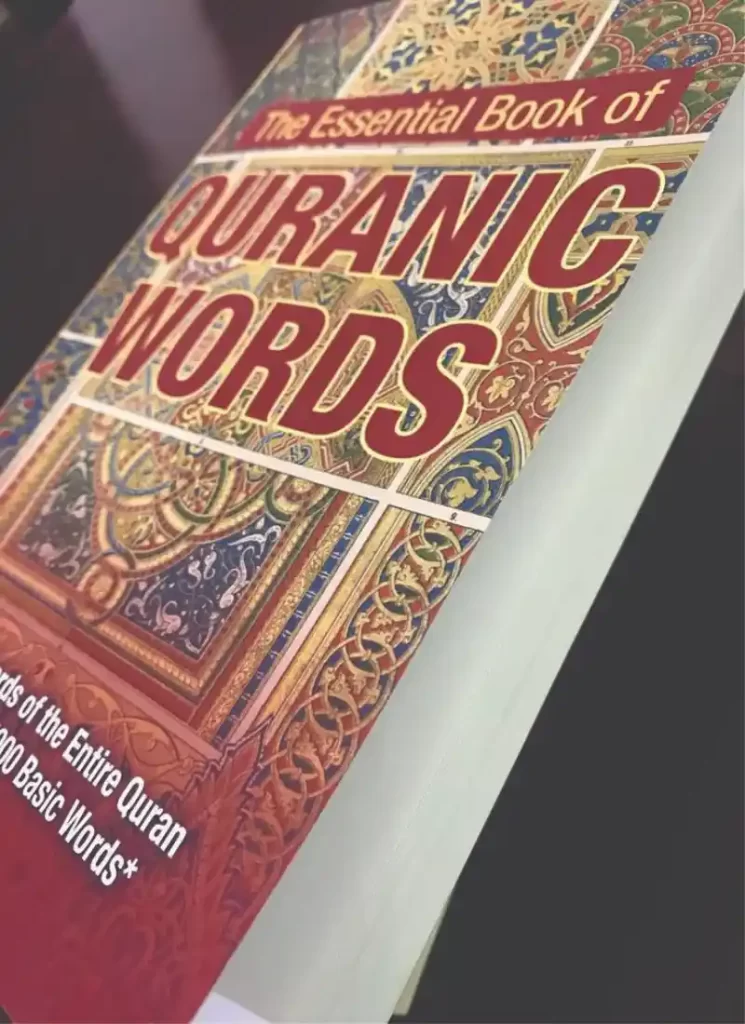 Speaker
#Abrar Khan, a writer and researcher with a deep interest in Islamic literatures and textual exegesis.
#Rooted in traditional Islamic thought and strong religious beliefs, he is a passionate advocate for the revival of Quran-based research and literary works.
#He writes mainly on Quran-related themes in a fresh, innovative style.
#Aside from being a bibliophile he is also a professional who loves to get involved in humanitarian projects.
Publisher ‏ : ‎ CreateSpace Independent Publishing Platform
Language ‏ : ‎ English
Paperback ‏ : ‎ 385 pages
ISBN-10 ‏ : ‎ 1978084986
ISBN-13 ‏ : ‎ 978-1978084988
Weight ‏ : ‎ 1.57 pounds
Dimensions ‏ : ‎ 6 x 0.91 x 9 inches
You May Also Like More Same Post