QuranMualim will gladly provide classes In-Shaa Allah to anyone who has financial problems. Quran teachers will teach you the Quran in full and with maximum attention. The teacher won't know if you pay or not. He will treat you like a regular student. We won't ask for any registration fees or monthly invoices. 
This service is available to students from all countries. There are female teachers who can teach Quran, and there is also a sister and a daughter who cannot afford to pay for Quran classes. This facility was created out of love and effort to help In-Shaa Allah.
Suggested Read : How Many Chapters in Quran? ,la ilaha illa anta subhanaka, Has The Quran Been Changed?, How Many Pages in Quran? , Allahumma Ajirni Minan Naar, Allahu Mahdina, Allahu Alam , Allah Yashfeek , Allah Subhanahu Wa Ta'ala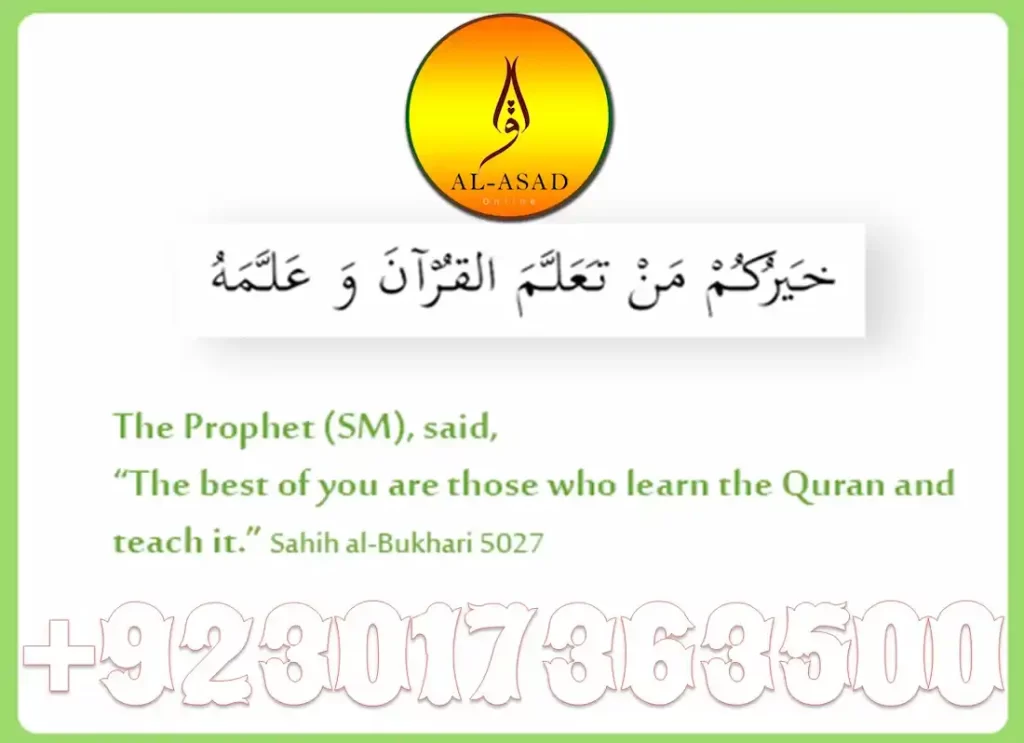 Learn Quran Online
Learn Quran online with top-rated online Quran classes academy that includes an elite group of expert native Arabic Quran tutors. You can also learn quickly and efficiently without having to cram more into your day.
We use the most up-to-date teaching methods to make learning via the internet easier and more efficient than ever before. You can also get 2 free online Quran classes before you pay any money.
You will find out more about our services, Quran tutors, and how they work. Before you pay for any of our online Quran classes, take our two free online Quran classes.

Children are welcome to participate in the Quran tutoring program. Our Quran tutors have the experience to teach children Arabic language, Quran rules, Tajweed rules, and Islamic studies.

All Quran courses will be offered online via Zoom. This is the best option we have. We're also working on our own communication platform, InShaAllah, to make it more professional and accessible to anyone who wants to learn Quran online.
learn Quran online for free
1 You will need to be present for all classes, as you will be paying the teacher for each class.
2 Your fee to learn Quran online for free will be covered by our donation. You must also be eligible and willing to accept the donation.
3 Each month will have a quota. If there are free slots, we will schedule your online Quran classes for you. Otherwise, you will need to wait and we'll schedule you for the next month.
4 We expect 90% attendance to your free online Quran classes once they are scheduled. To save money and time for Quran learning, we need you to notify us one day ahead of your departure. You can request a make up Quran class any day, as the teacher won't wait for you.
5 An uninformed absence can result in your classes being cancelled automatically.
6 Tell your friends and family about QuranMualim. They can learn Quran online for free, or they can pay us to have the resources. You will also be able to learn from the best teachers in the world.
7- Ask Allah to accept your efforts and grant success.
This is only for deserving people. We seek Allah's reward. We ask Allah to accept the offer to learn Quran online for children and adults from deserving families. This is available for all courses except Ijazah, Ten Qirat and advanced courses. They require more resources than we can offer them with no charge.
Suggested Read: Travel Dua, Morning and Evening Duas, Ghusl Dua , Entering House Dua and Dua For Wake Up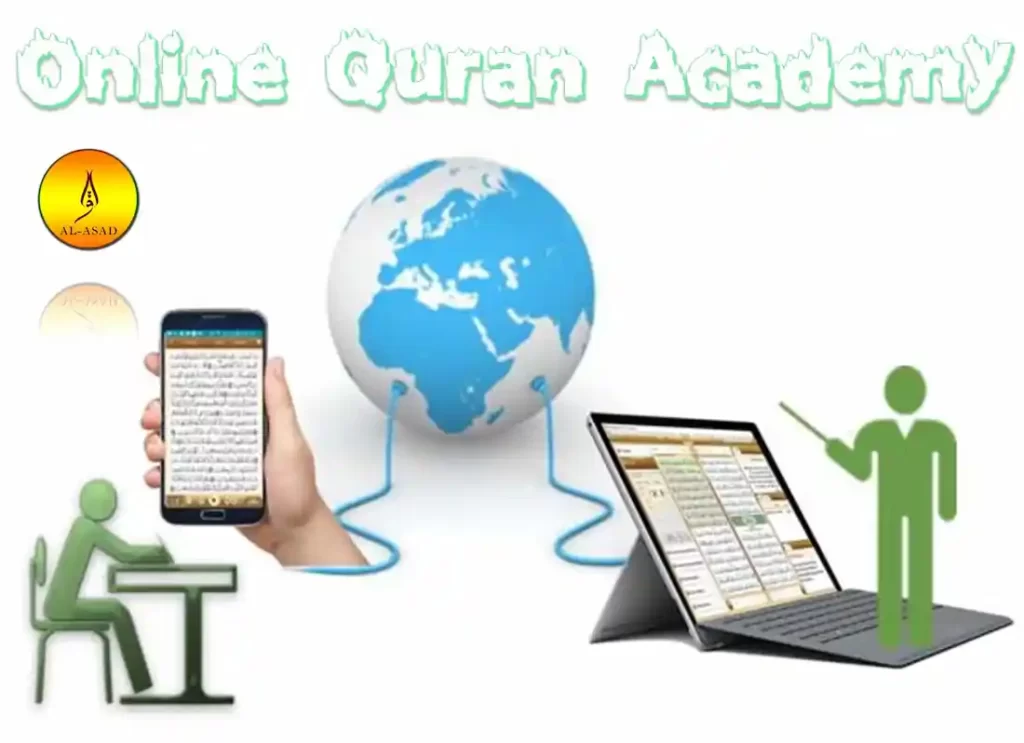 Basic Quran Reading Lessons
This course is for brothers and sisters who don't know how to read Arabic and can only read Quran using the transliteration.
This Quran learning course is for adults and children who are able to read Qur'an, but have not learned tajweed or have weak pronunciation.
We will also work on improving your tajweed, or Arabic accent. This will allow you to read Quran with confidence, and your child will never be afraid to read Quran in front anyone.
You don't have to be fluent in Arabic or any other language with similar alphabets to Arabic, like Urdu and Persian. However, those who are familiar with these languages are welcome to take this course. This course also covers the basics of tajweed rules. Other languages similar to Arabic also have different pronunciations so you will still need to know how to correctly read Quran.

Knowing these languages will not only be beneficial, but it will also allow you to avoid having to memorize alphabets. There are many do's and dent's when it comes to Quran recitation, just as there is respect and purification.
These are the things you should do and avoid.
Learn Quran Recitation using Tajweed
First, what does it mean to recite the Holy Quran? Is it called recitation if the Quran is translated? You are rewarded for reading translations, but you don't get rewarded for actually reading the Quran in Arabic. Recitation doesn't just mean speaking it correctly, seeing it clearly, and moving your lips and tongues. You should not read Quran loudly. This is because you don't understand what they are saying. This is not recitation.
You must give time to every letter.
You have the right to every letter. The rewards will increase depending on how many you add. For example, if you add a lot more tajweed rules, you are rewarded if your understanding ponders on every verse.
For beginners, learn to read Quran
It is very important that you are sincere and that you recite Quran for Allah's sake only. You should not recite Quran to people. So, people say that this brother is very good at reciting Quran, his Tajweed is the best of the brothers in the community, and he also sounds very nice. If you do this, you will lose all the rewards we have mentioned.
Recitation of the Makharij is the most important part.
Tajweed is a missing element in our community. The most important thing is Makharij, which refers to the right of each letter. This means that you have to pronounce each letter exactly as it is written. You must know the differences between Arabic letters. If you don't, you could miss out on many rewards. Sometimes you can even alter the meaning completely which is very dangerous
.You can also join our online tajweed classes. We have tajweed instructors who can teach you the alphabets. Many people pronounce the letter dhaad incorrectly, especially when it is written as zwaad.
Take your time, learn the Makharij. You don't need to get into advanced Tajweed. Maharaj is basic, it's all you need.
Quran learning for beginners
So that's the main thing in recitation clarity. We would then get into how slow or fast we should be reading. It must be in Arabic again. That's the important thing.
No transliteration. Learn how to read Quran in Arabic

Some people transliterate the Quran
Some people don't know Arabic. If you're a new Muslim or a beginner, it's okay.
It is essential to know how to correctly recite Quran. Keep trying and being patient.
Suggested Read:  Dua Leaving House, Dua of Forgiveness, Dua of Taraweeh, Dua of Musa Alayhi'salam, Dua For Success, Dua For Marriage , Dua For Rain, Dua For Parents, Powerful Dua and Dua For The Sick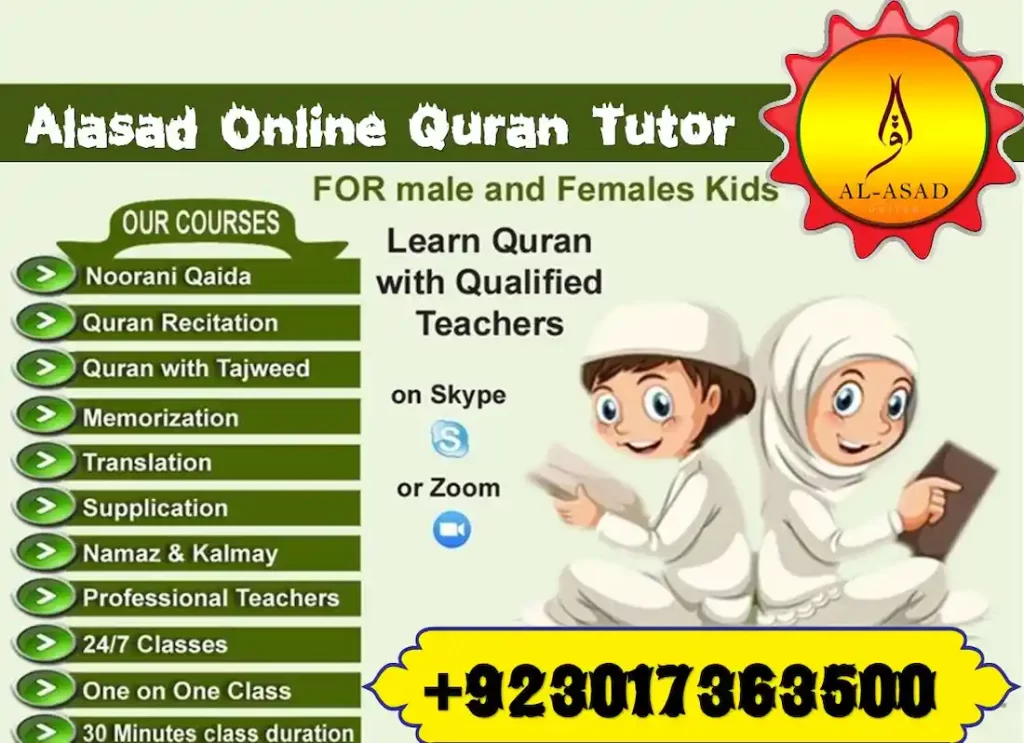 Services Offered
Best Tutors
The Online Quran Learning Course (Alasad Online Quran Tutor) is taught by experienced teachers who speak English and Arabic very well, ensuring that learning and correspondence are both successful.
Instinctive Class
Use of authentic programming such as screen sharing and whiteboard to make the Quran intuitively learnable.
Flexible timings
Students plan the course timings so that learning Quran can be incorporated into their daily lives without any problems.
Available on any device
India is able to learn Quran online. It is possible to take Quran classes online on a variety of devices, including a PC, laptop, iPhone, Android, or iPad. You have the freedom to choose which device best supports you.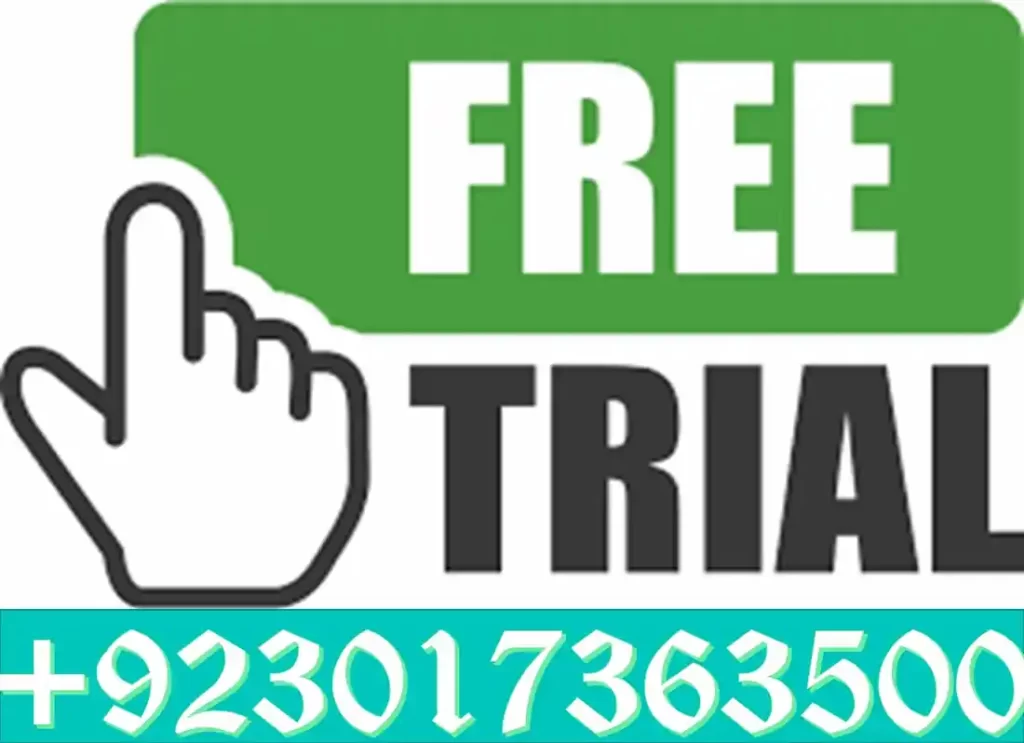 We Offer Many Courses
Learn Quran
Free online Quran classes with experts. They now have Quranic Courses that are accessible to all ages, including online Quran memorization classes.
Learn Arabic
Quran Courses will help you communicate in Arabic and give you a familiar speech. Learn Arabic conjugated action words, Arabic numbers and Arabic sentence structure.
Learn Tajweed
To learn Quran properly, you can online study with Tajweed and qualified teachers from Pakistan. After you have completed the Tajweed Course, they will give Ijazah.
Quran for Children
Teaching children is one of the most challenging jobs. The following points of interest make up an online Quran course designed for children.
Why study Quran Online?
Time-saving
Profitable and affordable
Students-centered classes
100% Education and Study affiliation
You choose the time
Worldwide learning
Awareness of the importance of front-line advancements
Introduction to the Quran
The Online Quran Classes Course was created to spread the Light of the Quran to all who have internet access. This online Islamic environment is intended to allow people to learn and understand the Quran in a completely online setting. It is the main goal of the organization to offer administrations to people who reside in non-Muslim countries or in Western Countries where it is difficult to access the Mosque Center Daily to the Learning of Quran.
Our services are vital for women and children who wish to learn Quran but can't get to a physical location on a regular basis. Insha'Allah, our Online Quran Learning Course is the best for them!
We are here to help people understand the Quran.
How easy it is to memorize Quran online with us?
Quran education course with the most qualified Quran educators. Many parents of Muslims dream about learning the Holy Quran. Their children should be Hafiz of Holy Quran. You or your children should be able to adapt to different situations. This will give you great profits from Allah Almighty in this world as well as after the final judgment.
How to Start Learning
The course is open to anyone and everyone who wants to learn Islam or the Quran. Registration is easy and straightforward. Here is a list of items you will need to complete the course.
An excellent broadband internet connection.
A laptop or desktop computer.
A headset that consists of a microphone and a headphone.
Software for communication such as Skype, GoToMeeting and mikogo is free.
CONCLUSION
Visit the Register page on the website of www.Quranmualim.com and the administrative department will help you in installing this free software or make
Call us at +923127363700 WhatsApp +923017363500
Learning Quran Online offers family discounts for up to two members of the program. Get a free three-day trial of the best Alasad Online Quran Tutor
READ ALSO:
Aif to Yaa Arabic Writing Worksheets
Quran Reading by QuranMualim
Understanding Quran